For the last few years, playing Minecraft on a Chromebook laptop meant playing Education Edition within the confines of a classroom or an extracurricular club. However, this will soon change, as Mojang has announced that Bedrock Edition will be playable on ChromeOS.
In a March 15, 2023 blog post, Mojang employee Sophie Austin made the announcement that Minecraft: Bedrock Edition is currently in Early Access for Chromebooks. If players meet the minimum hardware requirements to play the game, they'll be eligible to purchase and download it. At the moment, the pool of compatible devices is quite small, but Mojang confirmed in the same blog post that they intend to make the game accessible to all Chromebooks that meet the minimum requirements.
This is certainly a big announcement for some Minecraft fans, so it doesn't hurt to take a closer look at the details surrounding the reveal.
---
What to know about Minecraft: Bedrock Edition for Chromebooks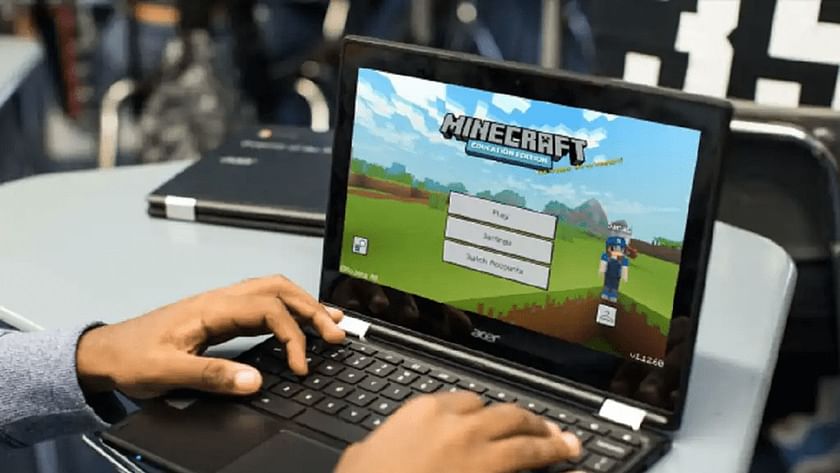 As an Early Access title, this particular iteration of Minecraft: Bedrock Edition won't be available to all players immediately. Instead, the game will be playtested by those who can facilitate it on their Chromebook, and it will eventually be opened up to the rest of the fanbase.
According to Sophie Austin, there is no concrete release date for Bedrock on Chromebook. However, she did mention in the Mojang blog post that players would be able to enjoy the Trails & Tales update once the game gets released. This could potentially mean that the Chromebook version of the game may be launched before the completion of the update.
"We can't wait to share the upcoming Trails and Tails update with Chromebook users and make Minecraft playable across even more devices. The full version of Minecraft for Chromebook will feature the update once it has been released, meaning you'll get to meet the new mobs, nab the new blocks, and journey in search of new biomes!"
Like with other platforms' versions of Bedrock Edition, Minecraft Bedrock on Chromebooks will be cross-compatible with other devices running the same edition of the game. This means players on consoles, mobile devices, Chromebooks, and Windows 10 can all enjoy a seamless multiplayer experience.
On the subject of system requirements, Minecraft: Bedrock Edition for Chromebook should eventually be compatible with most current Chromebook computers. However, if players are hoping to dive into the Early Access period on the Google Play Store, they'll need to make sure their laptop meets the following requirements:
Operating System - ChromeOS 111
System Architecture - 64-bit (x86_64, arm64-v8a)
Processor - Intel Celeron N4500, Mediatek MT8183, Qualcomm SC7180, Intel i3-7130U, or a better CPU chipset.
Minimum Memory - Four gigabytes of RAM
Storage - Minimum disk space of one gigabyte to store in-game assets, maps, and downloads
In addition to the requirements listed, Mojang has released additional information pertaining to the pricing of the game. The Chromebook version will be sold on its own, or it can be upgraded for Google users who have purchased the Android version of the game. If players want to pick up the game for both Chromebook and Android devices, a bundle is also present that will allow for the purchase of both at the same time.
Chromebook/Android pricing options for Bedrock Edition
Chromebook + Android Bundle - $19.99 or equivalent
Android Version - $6.99 or equivalent
Android Upgrade to Chromebook - $13.00 or equivalent
The announcement of Bedrock coming to Chromebooks is great news for fans who may not have had access to the game on ChromeOS hardware before. Being able to upgrade from a purchased Android version is also a big plus for many players. With Minecraft being one of the world's most beloved sandbox games, this move towards greater accessibility is sure to attract even more potential fans.
Edited by Siddharth Satish