The latest snapshot for Minecraft is here! Java Edition players can access the weekly updates, new features, and more. This is all in anticipation of the 1.20 update scheduled for sometime this year.
Mojang has changed how they release snapshots, but they still function essentially the same way. They're still there to test features before wide release. Here's what this one entails.
---
Minecraft's latest snapshot is here: What to know about version 23w05a
The snapshot is version 23w05a and was announced on Twitter by SlicedLime, a community lead for Mojang.
Armor trim is the most significant change coming in recent snapshots and has received tweaks as a result. Mojang also updated the "Create New World" screen.
Additionally, interacting with armor or elytra items in hand will now swap them with equipped gear in inventory. The enchantment glint is now slower and less visible when looking at magical items.
The following experimental features were either added or changed:
Armor trims can now be put on leather armor and the other types.
Armor trims can be made of the same material as the armor it's used on.
Spawn rates for smithing templates have been adjusted slightly.
Minecraft did the last one so new players would know that using armor trims consumes them and leaves them without one. This way, when they find better ones later, they won't accidentally use them and will be left without.
Stronghold library chests have a guaranteed armor trim. This is so that even the unluckiest spawns will give players an armor trim if they happen to find this chest.
Woodland Mansions now have an excellent chance of spawning a Vex Armor Trim. This was done because chests in Woodland Mansions are rare and rarely have good things, so finding that trim was entirely too complicated.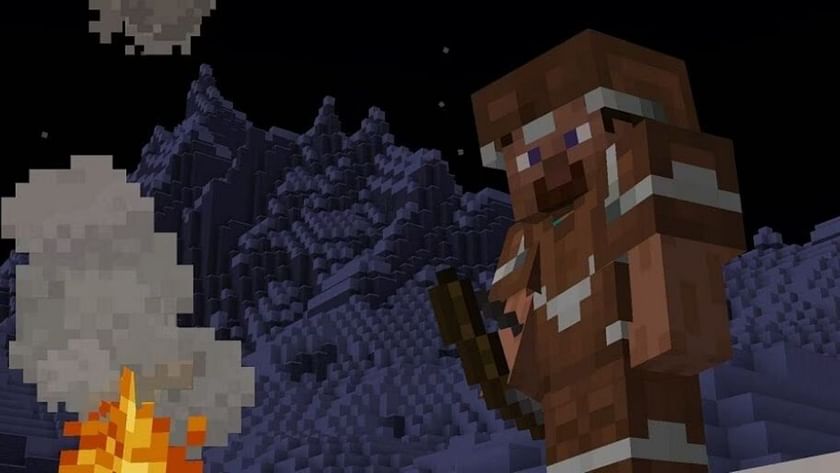 Across the board, Mojang made armor trims much more accessible. They were pretty rare, but this is a fun feature that players are looking forward to. Minecraft is more fun with creativity, so Mojang increased their spawn chances.
Additionally, this makes crafting a duplicate far more valuable. Finding another is worth seven diamonds (the crafting recipe), so it is advantageous.
These new features are available through the latest Java snapshot and will eventually be made available on Bedrock through betas and previews.
Until then, here's how to download the latest snapshot with these features:
Open up the Minecraft Java Edition Launcher.
Navigate to the Installations tab.
Enable the latest snapshot. In this case, it is 23w05a.
Go back to the Play tab in the Launcher.
Load a brand new world and begin playing.s.
Ensure that Experimental Features are turned on first. This will give access to everything.
---
Look out for official Mojang announcements for when all of this is available to Bedrock through Betas and Previews. In the meantime, enjoy the snapshot, and be sure to visit the Mojang website for the complete list of patch notes.