Pokemon GO's new Adventure Week event is finally here. With this new event comes the debut of the beloved Mega Evolution for the Pokemon Tyranitar. Fittingly, to ring in its grand debut, Niantic has made Mega Tyranitar the current Mega Raid Boss that players can encounter. Of course, this has left many with the question of whether or not they can find the creature in its shiny variant.
While Shiny Pokemon are some of the most highly-desired types of creatures players can find in the popular mobile game, it is rare to find any shiny variants of creatures with viability in the competitive scene. Tyranitar, being a Pseudo-Legendary Pokemon, fairs much better in the competitive and raiding scene. As such, its shiny form holds much greater value.
---
Tips to find Shiny Tyranitar in Pokemon GO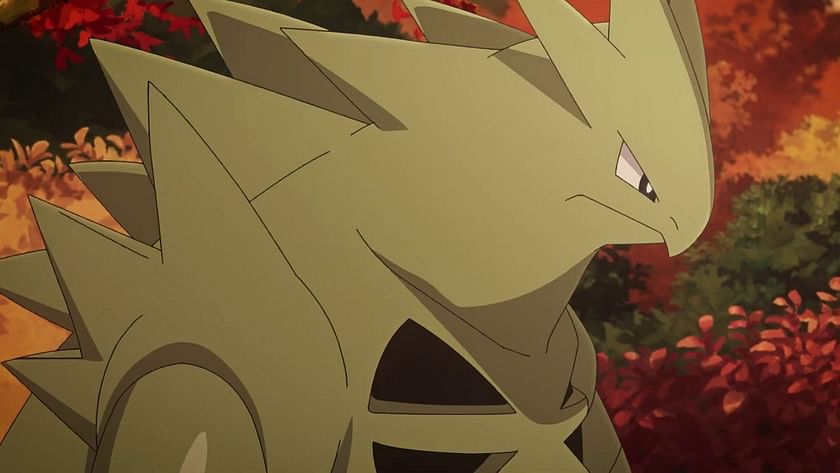 Thankfully, it has been confirmed directly from Niantic that Shiny Tyranitar is present in Pokemon GO for the debut of Mega Tyranitar. As such, many shiny hunters may feel the urge to grind for their chance to find and catch the shiny variant of the popular Kaiju-inspired pocket monster.
Many of those who will want to find a Shiny Tyranitar will want to do it as quickly and efficiently as possible. To do this, players would have the best luck grinding these Mega Raid Battles, as they have the best chance of encountering one after defeating the boss at a base rate of 1 in every 20 or 30. This is a much higher rate than if players were to hatch a Larvitar to evolve it as this rate is around 1 in 500.
With this in mind, players will need to know how they can manage to defeat the new Mega Tyranitar Raid Boss.
---
Best way to defeat Mega Tyranitar in Pokemon GO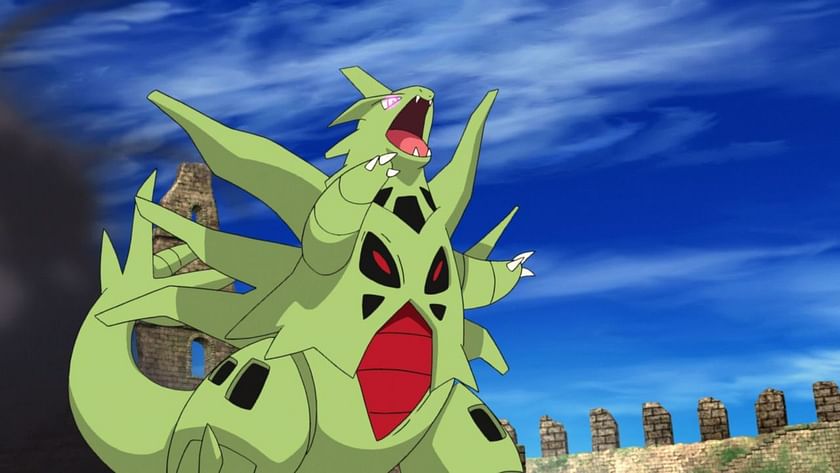 Mega Tyranitar keeps its Rock and Dark typing as its base form. As such, using powerful Fighting-type moves against it is the best way to ensure success. However, Pokemon GO hosts a bevy of powerful Ground types, so bringing a couple would only help the player's odds against this boss.
Bringing Primal Groudon or Mega Swampert would be the best way to maximize one's damage output, thanks to their type advantage and heightened base stats from their form change. To complement these creatures, bringing Fighting-types like Lucario, Machamp, and Conkeldurr is recommended as they can only help the player's odds in this battle.
Gyarados, Garchomp, and Excadrill can also prove to be very valuable assets in this fight, granted the player has access to them. These creatures are known for their rarity, so other choices like Golem with Ground-type attacks, Vaporeon, and Blastoise are great choices too. Following the recent conclusion of the Rhyhorn Spotlight Hour, players may also have access to Rhyperior, who is also a great choice for this raid.
Finally, they should run in teams of between 6 to 9 other players. Since Mega Raids are some of the hardest challenges Pokemon GO has to offer, players will need to work together if they want to emerge victorious and find their Shiny Tyranitar.