In a blog post dated March 30, 2023, Niantic recently announced that they were changing how Remote Raid Passes worked in Pokemon GO. They said these changes were being made to rebalance the game and ensure players could enjoy it for "years to come." These changes went live on April 6, 2023, at 11:00 am PDT. Among the changes was an increase in price, with single Remote Raid Passes now costing 195 PokeCoins and the three-pack coming in at 525 PokeCoins.
Moreover, Remote Raid participation was limited to a maximum of five per day, with exceptions for special events.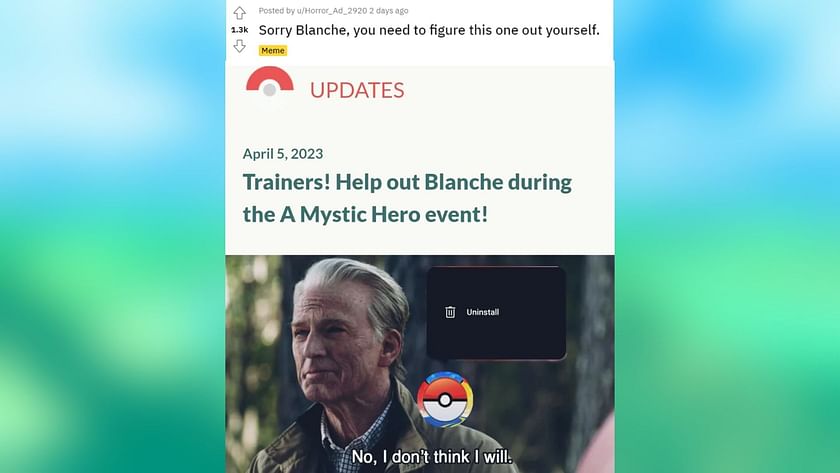 These updates were not well received by the expansive Pokemon GO player base, who pointed out their discriminatory nature and how they were more harmful than beneficial for the community. There have been several requests across social media platforms for Niantic to reverse this decision but to no avail. As a sign of protest, players have decided to boycott the upcoming 'A Mystic Hero' event.
---
Pokemon GO players call for a boycott of the latest in-game event to make a statement against an unresponsive Niantic.
Pokemon GO was always intended to be a game that rewarded players for going out into the world and interacting and playing with their community. However, during the height of the COVID-19 pandemic in 2020, they introduced the Remote Raid passes, allowing players to participate in raids from home.
As an additional result, the game became way more accessible to players with disabilities, those from more remote areas with lower community participation, people with social anxiety, and those who didn't have the time to go out and participate in person because of their schedules. This was, and most people in the vast community of Pokemon GO players agree, a change for the better regarding the game's overall health.
The community started a #HearUsNiantic campaign on Twitter stating these concerns. Still, the developers haven't responded in any form, and the changes stat implemented at the time of writing this article.
While these requests to revert the changes did not work, and Niantic didn't even bother to respond, the community, ever so staunch its position, decided to call for a boycott of the upcoming 'A Mystic Hero' that will start on April 13, 2023. The event is slated to highlight Lapras and the process of evolution. Here are some reactions from Redditors to this event in light of current events: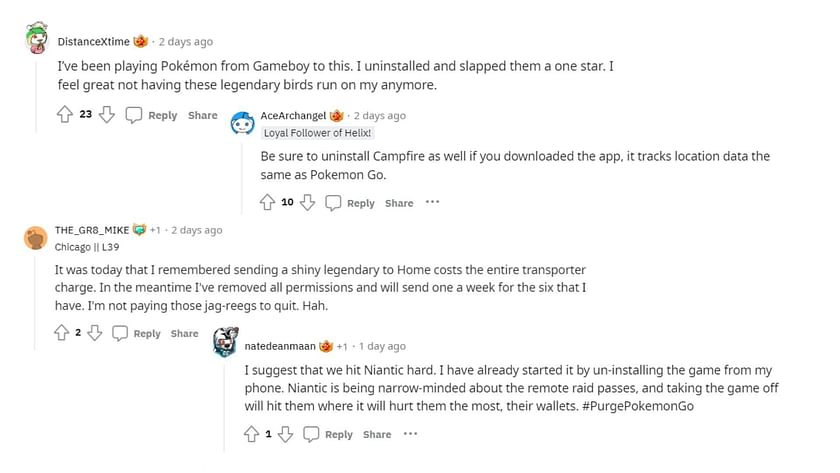 In addition, there has also been a call for a general strike by the Pokemon GO community to pressure Niantic to revert these changes.
It will be interesting to see how the developers of the AR-Based mobile game respond to these requests from the community shortly. If they do not revert the changes, or at least tweak them to a certain extent to relax the rules, it might prove quite detrimental to the game's future.