This week's programming on WWE TV is one that can't be missed. As announced earlier, Seth Rollins will take on Drew McIntyre, and Dean Ambrose will battle Dolph Ziggler to earn the chance to enter WWE's first World Cup, likely to be held this November.
SmackDown also will celebrate its 1000th episode in WWE history this Tuesday night, and as announced, Rey Mysterio will return after a long time to take on the current United States Champion, Shinsuke Nakamura, and the winner of the match will secure a place in the aforementioned World Cup.
So due to the announcements and rumors, i present to you five things likely to happen or not on this week's WWE TV. So lets get started without further ado.
---
#5 Will happen - Seth Rollins and Dean Ambrose qualify for WWE World Cup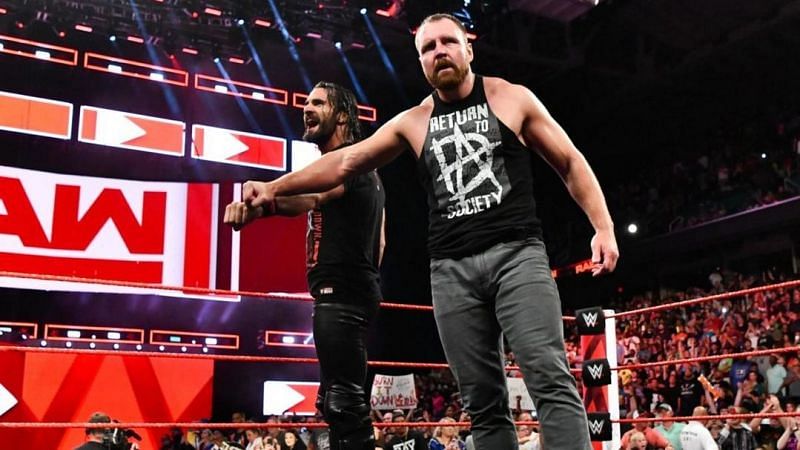 Seth Rollins and Dean Ambrose are already scheduled to face their respective opponents this night on Raw. As announced, Seth Rollins will face Drew McIntyre, and Dean Ambrose will face Dolph Ziggler in singles matches, and the winner of both matches will qualify for the upcoming WWE World Cup tournament.
As noted, John Cena, Randy Orton, Samoa Joe, and Kurt Angle have already qualified for the aforementioned tournament.
As seen last week, Dean Ambrose walked out on his Shield buddies, Roman Reigns and Seth Rollins after they lost a tag match. WWE has frequently teased a potential break-up of The Shield for a few weeks now, and hopefully, they will continue to do so.
In order to add more sense to the storyline, Seth and Dean both need to qualify for the World Cup. The company may use the match to create more heat between the two brothers, and this will eventually aid in breaking up The Hounds of Justice.
#4 Will happen - The Brothers of Destruction accepts DX's challenge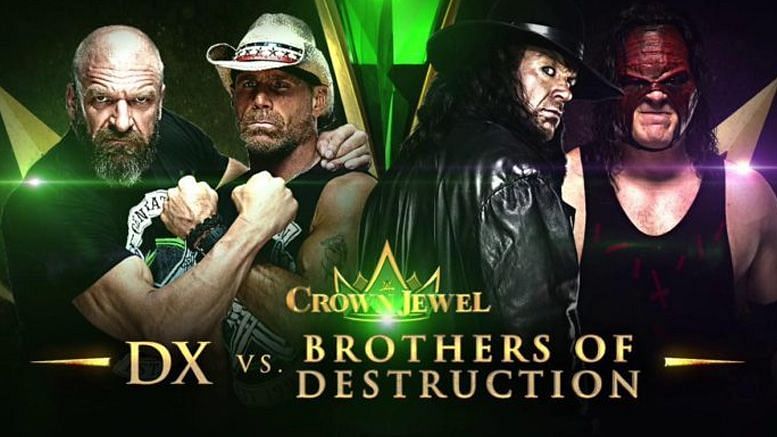 At WWE Super Show-Down, Triple H defeated The Undertaker, following which Undertaker and his kayfabe brother Kane attacked both HHH and his good friend Shawn Michaels. As seen last week on Monday Night Raw, Triple H and Shawn Michaels came out to address the post-match attack.
Both men challenged The Brothers of Destruction to a match at WWE Crown Jewel, Saudi Arabia. And as reported, the challenge is likely to be accepted by The BOD, but the question is when?
The most logical answer for that would be at this week's Raw or SmackDown Live, as The Undertaker is already scheduled to appear on SmackDown 1000.
As reported, WWE will not waste Undertaker's appearance just so he can say thank you to the fans, but to continue the DX vs The Brothers of Destruction storyline by accepting the challenge to a match at WWE Crown Jewel.
#3 Will happen - Rey Mysterio also qualifies for WWE World Cup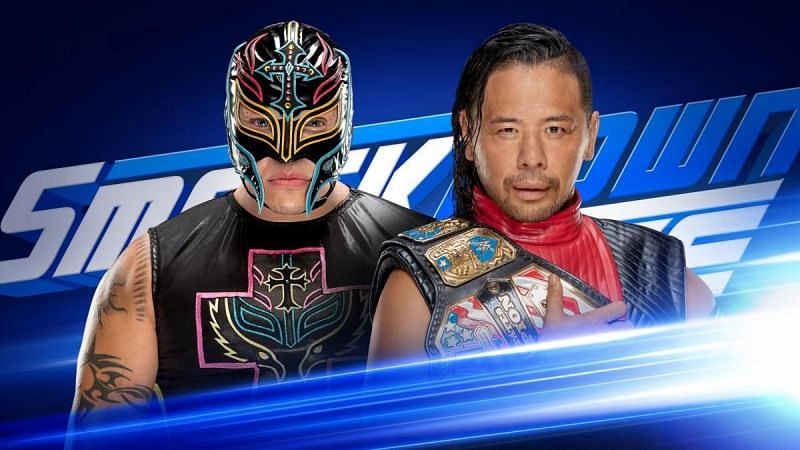 After many rumors surrounding his return, Rey Mysterio is finally returning to WWE on its blue brand, and they have announced his first opponent upon his re-debut will be none other than the current United States Champion, Shinsuke Nakamura himself. The winner of the match will qualify for the WWE World Cup tournament.
As expected by many, Rey Mysterio is likely to come out victorious in the bout, as since 2014, it'll be his first match, and there is no way WWE will make him lose. The current US Champ can afford a loss despite being off WWE TV for a long time.
This coming Tuesday at SmackDown 1000, you guys can expect Mysterio to win his qualifying match and go into the WWE World Cup. Hopefully he might go on to win the cup.
#2 Will not - The Rock making appearance at SmackDown 1000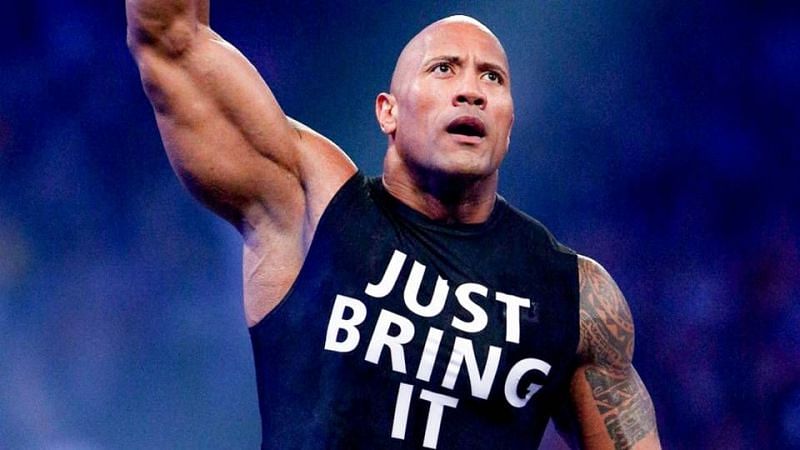 After being rumored for a long time, the man whose catchphrase gave SmackDown its name, The Rock might not be appearing on SmackDown 1000 at all.
For weeks and weeks, The Brahma Bull was rumoured to make a surprise appearance on the show, but sadly, due to filming a movie, Hobbs and Shaw, it's likely he will not be in attendance two days from now.
As reported, The Rock's pre-recorded message for the show will be played for the fans live during the show.
So for those who were expecting The People's Champ to appear on SmackDown 1000, it's a huge disappointment.
#1 Will not - WWE mentioning Saudi Arabia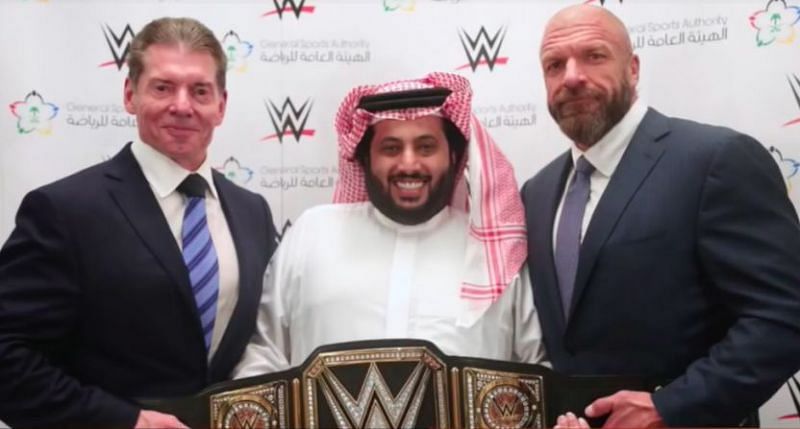 As earlier reported, WWE has already stopped mentioning Saudi Arabia's name on social media and its official website due to the alleged execution of Jamal Khashoggi in the Turkish embassy of Saudi Arabia.
After the pressure put upon WWE to pull out of the WWE Crown Jewel event in Saudi Arabia, it's highly unlikely WWE will mention the kingdom this week.
Also Read: 4 Impact Wrestling stars who should go to WWE and 4 WWE stars who should move to Impact Wrestling
WWE has already started to hunt for alternate venues for the aforementioned PPV, and the location rumoured to be the new Crown Jewel event location is Manchester.
So expect WWE not to reference anything regarding Saudi Arabia this week on Raw or SmackDown.
What do you guys think will happen this week on WWE TV? Sound off your opinions in the comments.
Edited by Anthony Akatugba Jr.