Former WWE Superstars have found their way to Hollywood over the years. Now, five current ones could potentially follow in their footsteps.
Several wrestlers have tried their luck in the movie business. While a few flopped, others like The Rock, John Cena, and Batista, made it big. The Rock remains the most successful WWE Superstar to move to Hollywood and is the highest-paid actor today.
Many current WWE Superstars could pursue a similar career, dreaming of achieving success like The Rock. Here are five of them.
---
#5. WWE Superstar Alexa Bliss
29-year-old Alexa Bliss has the best acting skills on the WWE roster today. She has excelled in every role, be it a babyface, a villain, or even a supernatural character.
Bliss's current persona demands more acting than wrestling, and she has not disappointed. Although some have criticized her current character, the former WWE RAW Women's Champion recently revealed she is having fun playing that role. Her love for horror movies and villains could be one reason why. She's also a huge Disney and comic-book movie fan.
Bliss's acting skills have not gone unnoticed in WWE. A few months ago, Tom Colohue revealed in his SmackDown review that many people backstage believe Bliss will have a bright future in Hollywood.
"In the past there's been a number of suggestions [sic] made to me that a lot of people backstage in the WWE believe that Alexa is the next breakout Hollywood star that will come out of the WWE," Colohue said.
Do you think Alexa Bliss will succeed if she moves to Hollywood?
#4. WWE Superstar Mandy Rose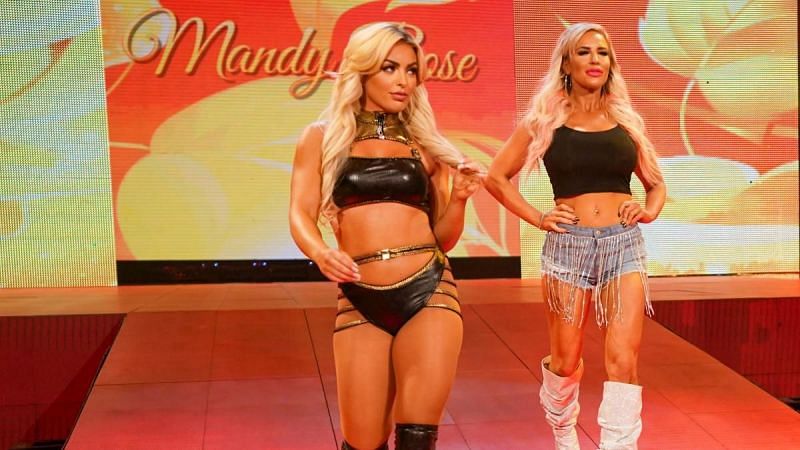 WWE Superstar Mandy Rose has the looks, charisma and desire to become a Hollywood star.
Rose is known for her remarkable beauty and near-perfect physical shape, which are qualities that usually attract Hollywood's attention. Since she burst onto the WWE scene, she has also shown improvement in both her wrestling and promo skills. It shows she's willing to put in the work to reach her goals.
One of Mandy Rose's goals is to make it to Hollywood, as she told Comic Book Movie.
"I'm building a brand, and I want to build a global brand with different products, so there's always room for more, and you never know what the future brings. Movies and television are things I'd definitely look into in the future, for sure," Mandy Rose said.
Rose is currently focused on another goal - capturing the WWE Women's Tag Team titles along with her partner Dana Brooke. They have been feuding with the current champions, Natalya and Tamina, over the past few weeks.
#3. WWE Superstar Drew McIntyre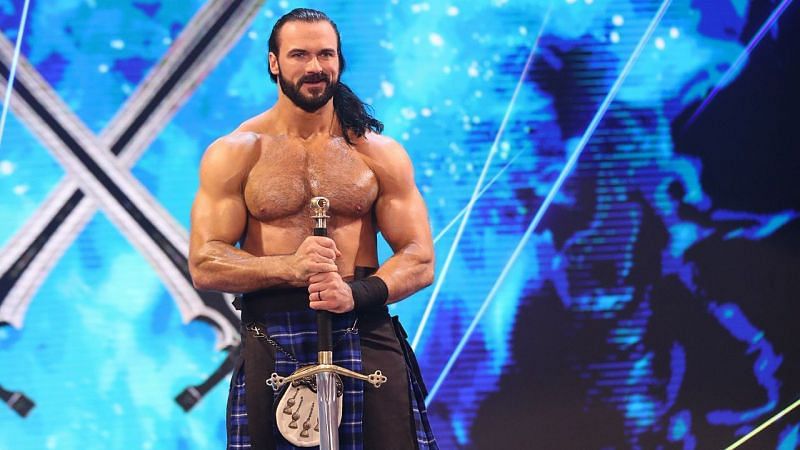 Drew McIntyre has been one of the top guys in WWE throughout the past few years, but his future could lie elsewhere. According to former WWE and WCW writer Vince Russo, McIntyre has what it takes to become a Hollywood movie star.
"You need to go to acting classes, start taking acting seriously. You need to get a good agent, you need to just get the exposure until your contract is up. Let them see your mug on TV every week and then once your contract is up, you need to go to down the Batista route, the Cena route, The Rock route," was Russo's advice to Drew McIntrye.
McIntyre has already kicked off his acting career, appearing in four episodes of "The Cursed" television series in 2014. Although he is now totally focused on his WWE career, The Scottish Warrior has refused to shut the door on future acting opportunities.
"I've only ever wanted to be in WWE. That's my dream and I'm living it right now... But I always say, if someone puts a movie together I've been pitching – it's a Braveheart 2. Everybody is still into zombies and the like right now, and at the end of Braveheart, obviously, Wallace's are limbs put across the UK. To get his body parts together and put it back together, and he comes back as zombie Wallace to wreak havoc on the English. Braveheart 2: The Rise of Wallace. I'm your guy," Drew McIntyre said.
The Scottish Warrior defeated Jinder Mahal by disqualification last Monday on RAW. The two former members of 3MB may have a heated rivalry in the coming weeks.
#2. WWE Superstar Bray Wyatt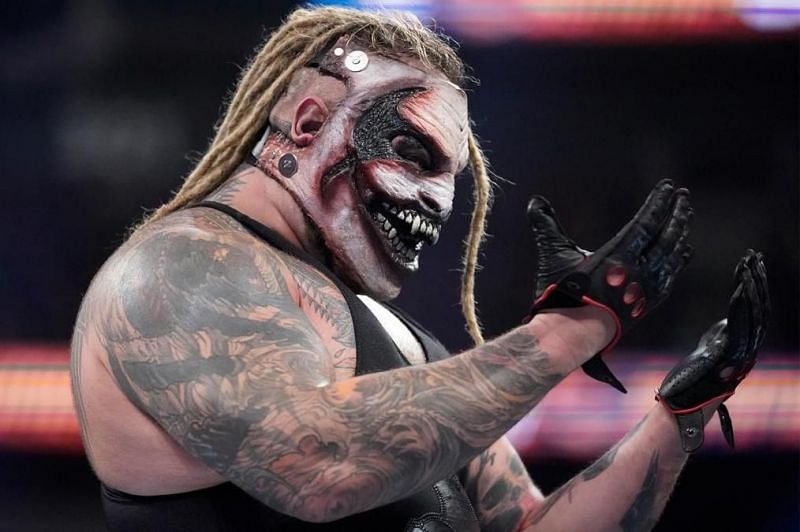 Ever since he became the leader of the Wyatt Family, WWE Superstar Bray Wyatt displayed incredible acting skills. He proved it again when he turned into The Fiend.
Director Jason Baker, who worked on successful movies like Fences and The Dark Knight Rises, has worked with Wyatt to create The Fiend's persona. Baker was impressed by Wyatt's talent and compared his acting skills to Hollywood superstars Russell Crowe, Will Smith, and Tom Cruise.
"I've had the opportunity of working on films with Russell Crowe and Tom Cruise, Will Smith and a bunch of other people working here in the Pittsburgh film industry, and his mindset for his character development is on par with those guys," Baker said on Wrestling Reality podcast.
Even WWE Hall of Famer Edge has praised Wyatt's acting abilities. The star of Vikings believes Wyatt is the best actor in WWE today.
"I've said within the wrestling industry, I think him [Bray Wyatt] and Paul Heyman are the best actors, just because of their cadence, their promos. It's just all really, really well done. When he puts on the skin of these characters, you really dive into it," Edge remarked.
Wyatt has the ability to achieve the levels of success he had in WWE in Hollywood also. It would be interesting to see him in a horror movie. He has lately been off WWE TV since his defeat against Randy Orton at WrestleMania 37.
#1. WWE Universal Champion Roman Reigns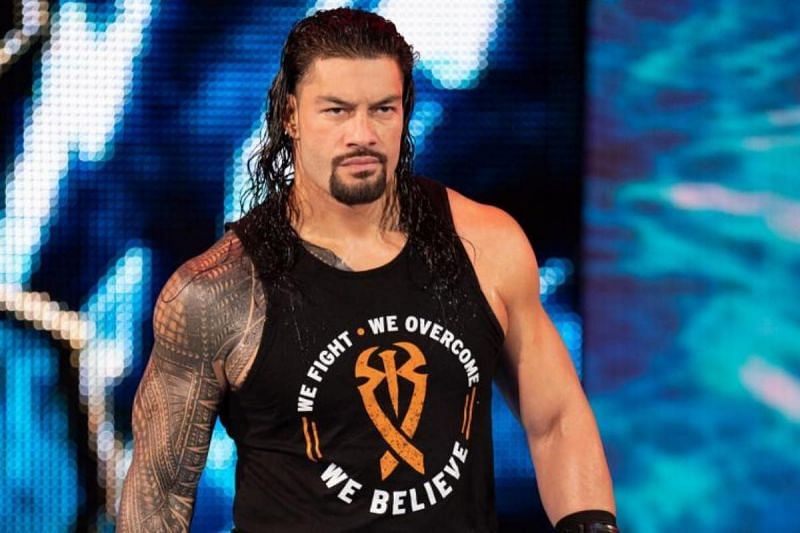 Roman Reigns is the arguably the face of the WWE today. Hulk Hogan, Stone Cold Steve Austin, The Rock, and John Cena have all been the top guys in WWE, and they all made it to Hollywood. Will the current WWE Universal Champion follow the same path?
Reigns already has an open road to Hollywood being the cousin of The Rock. The Tribal Chief had his first and only acting experience when he appeared with his cousin in "Fast & Furious Presents: Hobbs & Shaw" in 2019.
The WWE Universal Champion does not hide his Hollywood aspirations. He revealed that he had received several offers but turned them down.
"It was tough for me because I had opportunities come my way in the last 8 months, but because I wasn't working I felt weird about trying to take on other opportunities when the mainstream of my income wasn't being taken care of. I was at home because of the pandemic. I put everything aside, project-wise, off until I got back to doing what I do with my day job," Reigns said on the Complex Load Management podcast.
Despite turning down opportunities in the past, Reigns' Hollywood dreams are still alive. He even seems to have a plan to make it to the top in the acting business.
Reigns admitted he's looking forward to working in Hollywood if the right opportunities come his way. He wants to start in smaller roles, learn as much as he can, and work his way up to eventually become the lead guy.
Do you think Roman Reigns will succeed in his plan to become a lead actor in Hollywood?