Welcome to the latest column on AEW rumors that we hope are true and some we hope aren't.
Wrestlers are always looking for new opportunities, so it is rare to see them staying loyal to their stomping grounds nowadays. As such, another former WWE name has left All Elite Wrestling by jumping ship to a renowned promotion.
Meanwhile, Tony Khan's name has emerged among potential buyers interested in purchasing WWE from Vince McMahon.
We'll dwell on these lead stories in depth before capping off the article with a scoop on a possible entrant in the forthcoming Royal Rumble match.
(Note - None of these rumors have been confirmed by the stars in question or the company itself. Therefore, take them with a grain of salt)
---
#4. Hopefully True: Frankie Kazarian leaves AEW
Frankie Kazarian's time with AEW has sadly come to an end.
Amidst his absence, the 45-year-old shockingly returned to the IMPACT Wrestling 'Hard to Kill' event this past weekend and announced that he'd signed a long-term contract with the promotion.
Kaz cut a strongly-worded promo, reflecting on his remarkable brief stint with IMPACT Wrestling in 2021-22, which saw him win the X-Division title.
He talked about working with 'strangers' he thought were his friends and eventually became complacent in AEW, prompting him to return to IMPACT Wrestling.
PWInsider confirmed the news of Frankie Kazarian parting ways with Tony Khan. The former AEW World Tag Team Champion allegedly asked for his release following his clash against Josh Alexander late last year.
Kaz purportedly wanted to push himself more towards the tail end of his career and claimed that he had a better chance with IMPACT Wrestling than AEW.
It is noted that the veteran 'did business the right way' and would be welcomed back to the Jacksonville-based promotion (if he chooses to) down the road.
We hope this report is accurate. Kazarian became an afterthought after breaking up with his longtime partner Christopher Daniels. His "Elite Hunter" gimmick didn't take off, and he was eventually lost in the shuffle.
However, Kaz's move to IMPACT Wrestling could resurrect his career and help him ride off into the sunset with his head held high.
---
#3. Hopefully Not True: Tony Khan interested in buying WWE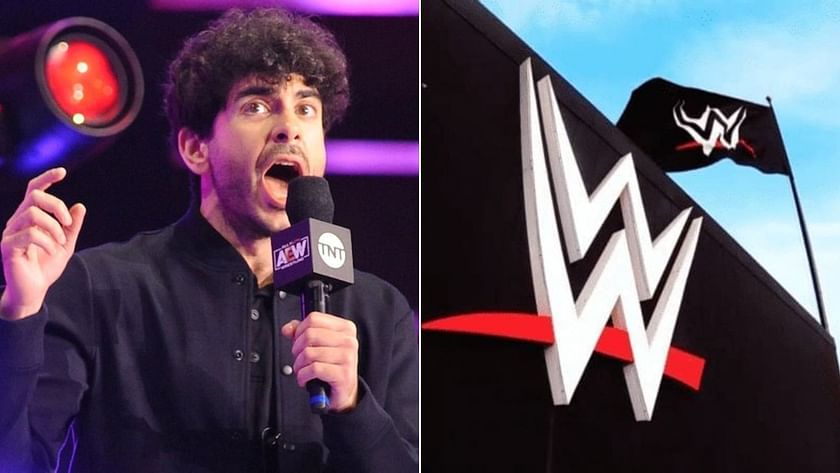 Vince McMahon's shocking WWE return, just less than six months after officially retiring due to a hush-money scandal, has caught some fans off-guard. The boss reinstated himself as the Executive Chairman by ousting three board members.
However, his daughter Stephanie McMahon immediately resigned from her position as the co-CEO, leaving Nick Khan the sole CEO of the company.
Mr. McMahon is now said to be facilitating a smooth sale of his promotion, with rumors suggesting that he sold WWE to Saudi Arabia's Public Investment Fund (PIF).
But those hearsays were later debunked. Since then, several interested buyers have thrown their names into the hat, with The Walt Disney Company and Comcast poised to be top frontrunners to purchase the sports entertainment juggernaut.
Interestingly, Barron's publication reported that Tony Khan and his father, Shad Khan, are "in the pool of potential buyers" interested in joining forces with a media company to acquire WWE.
We hope this rumor is not accurate. It's no secret that the Khan family is one of the wealthiest in America today. However, Tony Khan lacks the experience to run a wrestling company with such a big market and appeal.
Some fans believe that the head honcho has already dropped the ball with ROH. Moreover, it will be a cold day in hell when Vince McMahon works for Tony Khan.
---
#2. Hopefully True: Jay White showing up at Royal Rumble?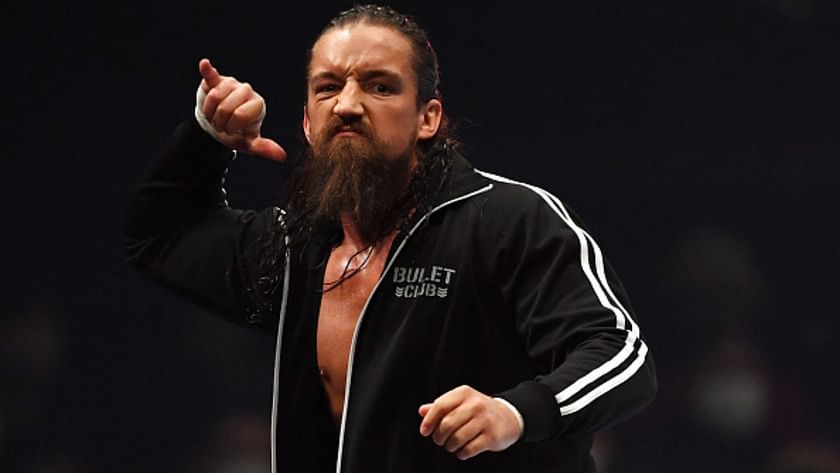 The uncertainty over Jay White's future with NJPW has been looming large since rumors insinuated that his contract with the promotion will expire "relatively soon."
His forthcoming 'Loser Leaves Japan' match against Hikuelo could serve the goal of writing him off from the company and the country.
In the wake of his departure rumors, Fightful Select reported that both WWE and AEW have a vested interest in signing the 30-year-old New Zealander.
While he is said to be booked for future NJPW shows after the Royal Rumble, fans have a glimmer of hope that he'll be one of the surprise participants in the 30-man bout.
We hope this report is true and WWE inks a deal with The Switchblade well in time for the Royal Rumble premium live event.
White would be wasting his talent by signing with AEW, where he'd likely be lost in the shuffle within a few weeks. But under Triple H's regime, he could take his career to newer heights by competing against some of the best at WrestleMania in Hollywood this year.
---
#1. Hopefully True: Sting's AEW contract expiring this year
Sting's late-career renaissance in AEW has allowed him to write the final chapter of his career the way he always dreamt of. However, they say all good things must come to an end.
In a D Magazine article titled "The Last Days of Sting," The Icon revealed that his AEW contract would be expiring later this year, though he didn't disclose the exact date.
The 63-year-old isn't planning to sign an extension, meaning he'll officially be riding off into the sunset.
"His deal with AEW expires sometime this year; he won't say exactly when. When it ends, so will his time behind the face paint."
We hope this is true. The Vigilante has admitted that his days are numbered as an active performer even though he defied his age by pulling off breathtaking stunts in his matches.
Sting is currently undefeated in AEW, and it will be interesting to see who he decides to pass the torch to. The likeliest contender should be his protege, Darby Allin.
---
Would you like to see Sting put his boots in the middle of the ring this year? Sound off in the comments section below.
A top WWE star just admitted that she was a victim of cyber bullying. More details right here.
Poll : Would you like to see Jay White debut at WWE Royal Rumble this year?
25 votes