A precursor to IPL 6: Analyzing the teams
2.99K //
25 Mar 2013, 23:26 IST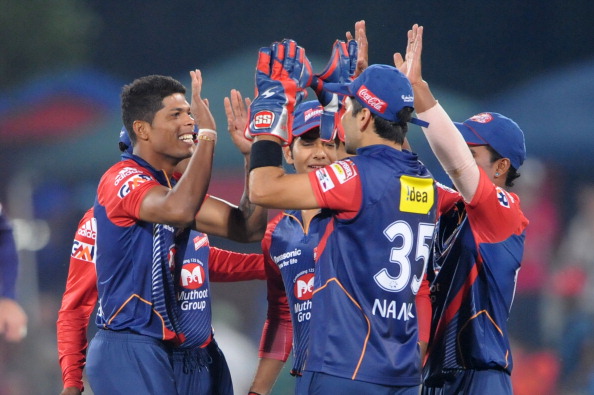 It's that time of the year when people start shedding their patriotic sentiments and start to support the team of their choice. The IPL this year promises a lot of fun as well as some decent cricket on show. The promotions for this event are already in full swing, targeting those passive cricket fans who just enjoy this 'thrill-a-minute' ride once a year. Add in a new title sponsor and a new owner to an already popular team, it just adds that much more of intrigue and expectation.
The sixth edition of the IPL, now called as Pepsi IPL, has just come at the opportune moment for cricket crazy Indians. Coming out of a rare series whitewash against the Aussies, it would be a welcome change from last year when Indians were just coming out of a thrashing from Bangladesh in the Asia Cup. It's been more or less a successful year for the Indians with series wins in Sri Lanka, ODI wins vs England and Test win vs New Zealand (in India). The series defeat vs England and a one-off defeat vs Australia, England and New Zealand in T20s were mere aberrations. People like Dhoni, Raina, Jadeja, Vijay and to some extent Ashwin have enhanced their reputations from last year.
The auctions normally indicate the strategies that each team is likely to implement come the main event. It was evident that teams like Chennai Super Kings and Royal Challengers wanted to improve their bowling and pace bowling in particular. Their off season recruits also conveyed the message that they want to become more aggressive and look for wickets rather than the contain the runs that their batsman amass. So it will be interesting to see how that goes. Also, in going with "Indian" domestic pacers, they have given themselves the luxury of going for the best foreign batsmen they have at their disposal. Traditionally, they have been successful in going for decent specialists and very good utility players so we have to see how it works out this time around.
Mumbai have acted along the expected lines in picking a "costly" all rounder, as has been their norm season after season. That said, it's tough to find places for people like Maxwell, Oram and Philip Hughes without disturbing the balance of their team. Appointing Ponting as captain could either end up splitting the dressing room or prove to a master-stroke. His duels with Bhajji were great to watch and hence it will be interesting to see how they gel together on the field. Also, given that the team is owned by the Ambanis and hails from Mumbai which traditionally has been the pillar of young talent, they do not have a problem with the Indian contingent. However, how their rich stars from Australia recover from the mental scars would be a sub plot in itself.
Another team that needs a lot of catching up to do is the Pune Warriors, who once again have gone for costly buys as well as trades. But it will be interesting to see how much of Ross Taylor, Mike Clarke and Kane Richardson are used in the competition. If there is one thing that can't be faulted of PWI, it is the presence of domestic players and adding a player of the calibre of Abhishek Nayar might just add to that aspect of the team. However, there is also a possibility of one thing too many. But what their large squad will do is absorb the loss of players like Tamim Iqbal and Mike Clarke due to injury. With Clarke's injury, another decision they will have to make is appointing their captain. My feeling is that one of Angelo Mathews, Steve Smith and Ross Taylor will get to captain the side based on who is making the 11. This has also been a path-breaking year for Marlon Samuels and Bhuvneshwar Kumar as well as a comeback year for Yuvraj Singh and Ajantha Mendis. So their performances will be keenly followed this IPL.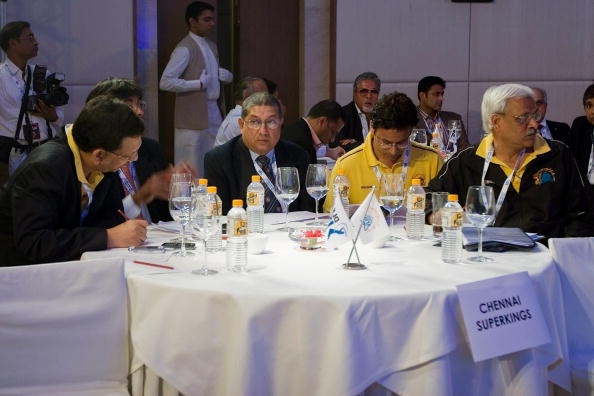 Then comes the South Africa of the IPL, the Delhi Daredevils. Call it big match pressure or nerves or the opponents seizing the crunch moments of a knock out game, Delhi simply seems to falter when the stakes are high. DD of IPL 5 was characterized by hard -hitting foreign batsmen and domestic bowlers, especially the domestic fast bowlers. It is but obvious that Kevin Pietersen will be missed given how successful he was the last time around. What will be more interesting  this time is given how the Kotla pitch played in the Test match, can they afford to play all of Umesh, Varun Aaron, Ajit Agarkar, Irfan Pathan and Morne Morkel, something which was enticing to view the last time? Here, the additions of Botha, Roloef and Jeevan Mendis would come in handy. It will also be good to see if Nadeem and Negi can manage to contain as well as they did the last time around.
Then there are teams such as Rajasthan and Punjab who slowly but surely keep chipping away within their system and go for non-glamorous and hard-working players who end up doing better than what's expected of them. In Rahul Dravid and Gilchrist, they have some of the most astute brains to pick from. They also are the perfect examples for the youngsters to emulate in terms of their work ethic. So, I expect them to maximize their home advantage and graft victories over other sides. Shane Watson and Azhar Mahmood will give their respective sides the necessary balance and poise. It will also be interesting to see mercurial guys like Praveen Kumar and Sreesanth use IPL as a perfect platform for national contention. They are also the sides who are extremely good in terms of scouting talent and picking undervalued stocks, so to speak.
Finally it should be an interesting welcome to IPL for the new boys, the Sunrisers. Basically owned by a team based in Chennai, it may take some time for them to get accepted as a "local" franchise. So far, their moves have been astute. Be it roping in local favourite VVS Laxman as the mentor or appointing experienced coaches like Tom Moody and Waqar Younis, they seem to be creating an ideal environment for the players to blossom. Their auction picks also signalled intent right from the word go. They seem to be trying to plug the gaps that the previous regime left behind. Believe me, a lower middle order of Thisara Perera, Darren Sammy and Dale Steyn must work a treat in the slow and low Indian conditions. Add in the guile of Amit Mishra and the bounce of Ishant Sharma, this line up looks the most potent that a Deccan Chargers line up has looked. Given that Sanga and Parthiv are there to guide the innings through along with the aggressive intent of Dhawan, they must be equipped enough to eke out results especially at home in Hyderabad. What may sting them or work in their favour is the presence of lesser known talents from the domestic circuit.
Similar will be the case with the defending Champions of the IPL, The Kolkata Knight Riders, who must be riding high on the triumph last time out. However, what could work against them is their small squad and the fitness concerns with Gautam Gambhir and Kallis. They would ideally love Brendon McCullum to set the tournament ablaze like in the first edition as well as hope for the "pacers" like Balaji and Rajat Bhatia to slug it out on the slow and low end season pitches in India. Yusuf Pathan and Manoj Tiwary need to buck up in order to stay on the radar for long. Much would be expected of the pace of Brett Lee and James Pattinson as well as trickery of Narine and Senanayake in the middle overs. I have a gut feeling that Ryan Tendo or McLaren could prove to be a huge success if given a regular chance in the team. However, I am still skeptical of them defending the title unless Kolkata play as well as last season.
The unavailability of some South African players (depending on which teams go through) during the first week of the competition, owing to the clash with the semis and finals of Ram Slam T20, can affect some results. Given the table  now I would expect Titans and Lions to make it through the later stages of the competition along with Warriors/Knights which would mean that players like AB De Villiers, Roelof Van Der Merwe, Albie Morkel, Morne Morkel, Alfonso Thomas (Titans) Gulam Bodi, Quinton De Kock, Chris Morris (Lions) etc alongside either of Ryan McLaren (Knights) or Wayne Parnell, Rusty Theron, Kallis (Warriors) might miss the first week of the competition. Given that 2 places in this year's CLT20 are up for grabs, some of the franchisees there could push for these players' late arrival to India.
Also, the added attraction of watching the triumphant U19 players getting groomed in such a competitive environment would make the tournament lively. I am expecting players like Aparajith Baba (CSK), Harmeet Singh (RR), Vijay Zol (RCB) and Unmukt Chand (DD) to play some games right away with the big boys.
Overall, a good month and a half of quality cricket to look forward to in April and May…