Can Ashwin end India's wait for an all-rounder?
1.17K //
24 Nov 2012, 17:19 IST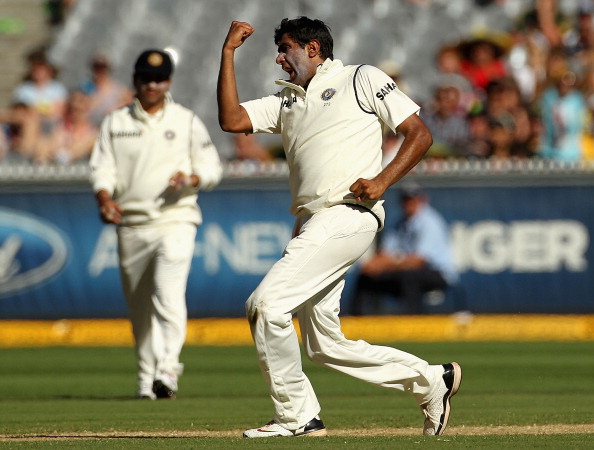 Life is funny and so is the game of cricket. There are plenty of problems in life and in Cricket too, for many teams over the years. Take for example England, the inventors of cricket are traditionally weak against spin; Proteas, one of the strongest team over the years are tagged as Chokers; Windies, once a force in international cricket, lost its glory; Aussies, the World Champions for almost over a decade, are in transition phase and  there is nothing to talk about Pakistan, they can do wonders as well as blunders on the field. For India, the main problem has always been finding a genuine all-rounder and a genuine fast bowler, and as per me, R Ashwin is the answer to the first part of it.
Ravichandran Ashwin, who made it to international cricket based on his IPL performance for CSK as an off-spinner, started his cricket career as an opening batsman and later due to loss of form, batted down the order and developed his bowling skills to retain his place in the side. He has been playing domestic cricket well before IPL and CLT20 but could never top the bowling charts to grab selectors' attention. But his performance in the shortest format earned him a place in the national side which he grabbed with both hands. He was also a part of World Cup winning squad in 2011. Though the experience of Harbhajan was considered in most of the matches, Ashwin got an all important Quarter-Final game against the Aussies and he obliged by dismissing the dangerous Watson to set the tone for India.
Ashwin has cemented his place in the team as a specialist spinner, but his batting ability hasn't been utilised fully yet. Though he bats as low as 8 or 9 in this star studded Indian batting lineup, he is by no means a tail-ender who comes in, whacks a few deliveries and departs. People may call him a handy tailender or a utility player, but with the kind of technique he has, he is certainly much more than that.
Ashwin is a very confident batsman, with sound technique and ability to understand his limitations. He rarely slogs like most tailenders do or even hangs around trying to save his wicket. He bats like a genuine top order batsman, showing full face of the bat, playing the ball late, using feet against spinners, pushing balls into the gaps, rotating strike and also scoring boundaries with beautiful strokes. He also has that natural wristy strokeplay which most of the South Indian batsman have and is also good against short pitch deliveries.
Ashwin's strength is his mindset, along with his technique. He values his wicket, something which Anil Kumble use to do but lacked technique which did not let him play longer innings. This makes Ashwin more than just a handy lower order batsman.
India never had a genuine all-rounder barring a few names which came up at times and vanished. Kapil Dev was the only one who ruled Indian cricket and was considered as one of the greatest all-rounders in the world along with Imran, Bottham etc. Kapil had great fitness, superb bowling action, a devastating batting style, safe pair of hands and was a great fielder too. His test best of 163, ODI best of 175*, 434 Test wickets (a world record at that time), 234 ODI wickets, 9/80 against Windies at Ahemdabad, Viv's catch in 1983 finals, more than 9000 runs in international cricket, tell the story of this great player.
Many came and went after him but sadly, India never had such an all-rounder after Kapil Dev. Ajit Agarkar, who was touted as next Kapil Dev, showed some glimpses of it but failed to do justice to his talent. Irfan Pathan came in as a bowler initially and developed as a batsman later, but he too can't be claimed as an all-rounder as he never excelled in both departments. At a point he looked purely as a batsman but nothing as a bowler and vise versa.
For stats fanatics, this is something interesting. Ian Botham, the great English all-rounder, after 10 tests, scored 479 runs and picked 53 wickets, while Ashwin into his 10th test has scored 444 runs and scalped 53 wickets. He also has 1 century and 2 fifties to his name. These numbers are not meant for comparison but for an idea about what is considered as an all-round performance.
The way Ashwin applies himself when at the crease, makes me feel that the long wait for an all rounder for India is over. His performance in the recent Australian tour with the bat, facing the quality fast bowling in testing conditions where everyone else failed, caught some attention. His 10 test long career, with 40+ batting average and fastest 50 wickets by an Indian, may not be enough for some to consider him as an all-rounder yet, but the way in which he scored those runs and picked wickets, certainly will get people talking.
This might still be too early for some to accept, but I'm sure, or at least hoping, that Ashwin does continue the good work he has been doing for team India. If Ashwin does justice to the talent he possess, then my hope will turn into reality.
Wishing him good luck for his future.
Keep going Ash!!!