IPL 8 will include CSK and Rajasthan Royals: IPL Chairman
6.21K //
24 Jan 2015, 02:47 IST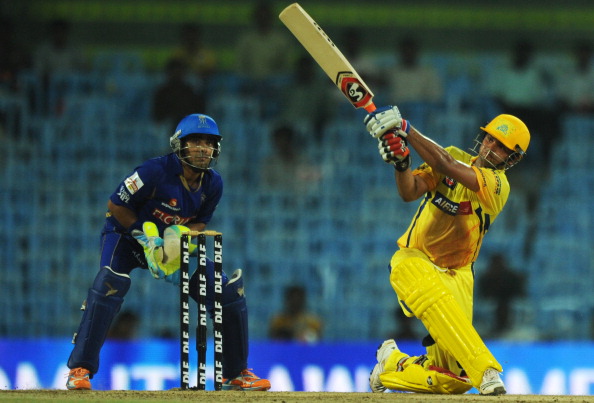 Indian Premier League (IPL) Chairman Ranjib Biswal has assured fans that the IPL will be played with eight teams and barring any unexpected order by the Court, Rajasthan Royals and Chennai Super Kings will take part in the eighth edition of the league.
A recent order by Supreme Court on the two erring franchises had fans worried that the two teams, who have won the IPL thrice between them, would not be part of the upcoming edition. However, the statement by the new IPL Chairman should provide assurance to fans that they would see the likes of MS Dhoni, Suresh Raina, Steven Smith and Shane Watson, among others, in the eighth season of the IPL.
The IPL is now clean: Biswal
The 44-year-old President of Orissa Cricket Association, Biswal, took over from Rajeev Shukla last year after the latter quit the position in the wake of the match-fixing scandal.
Biswal said, "The court order doesn't stop us from planning IPL 8. Chennai and Rajasthan are very much part of our plans and we will abide by what the court-appointed panel tells us. In any case, the panel's report is only expected after six months.
"IPL will be played with eight teams. We will cross the bridge, if at all, we are asked to scrap Chennai and Rajasthan. So far, there is no such threat," Biswal said.
The IPL governing council will meet on February 3 to decide on the date for auctions. Well before the World Cup starts in Australia and New Zealand on February 14, the IPL auctions will be done and dusted.
Biswal said the IPL is now clean of corruption. He said, "Despite the fact that IPL 2014 was played in the UAE, there was not a single case of corruption. The tournament is now clean and even the Supreme Court has appreciated the format."
The Supreme Court formed a three-member panel to probe the corruption allegations against players and officials of the Chennai and Rajasthan based teams.
The committee will be headed by former Chief Justice of India, RM Lodha, and will have six months to decide on the gravity of punishment against the two franchises. The Supreme Court had already found Rajasthan Royals co-owner, Raj Kundra, and Chennai Super Kings team official, Gurunath Meiyappan, guilty of betting.