"I told Kieron Pollard I'll punch him in the head" - Chris Gayle
44.62K //
08 May 2014, 23:06 IST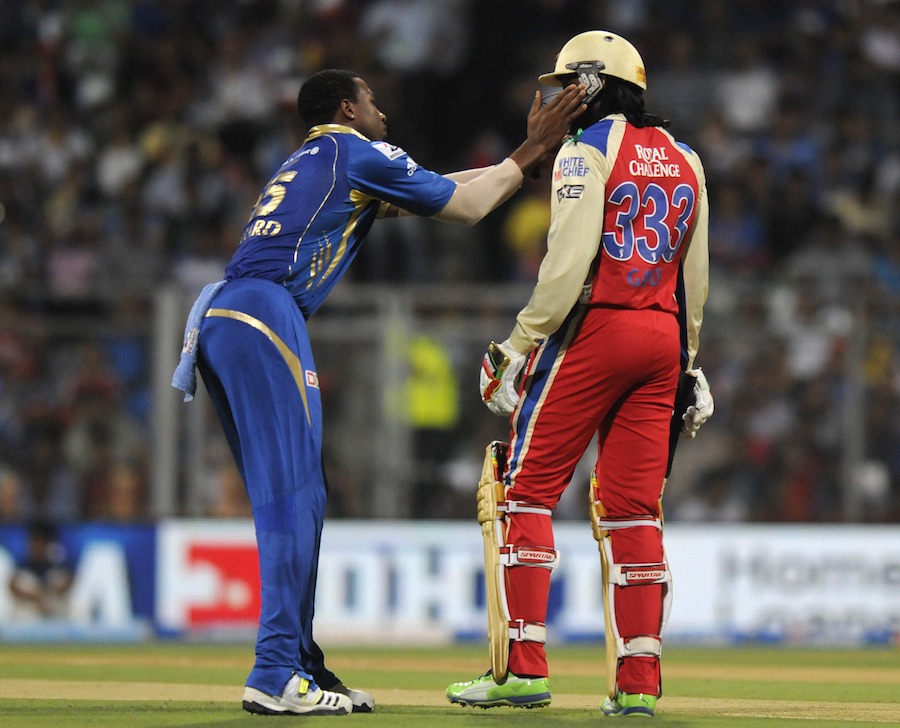 The Indian Premier League witnessed its most ugly on-field spat when Royal Challenger Bangalore's Mitchell Starc had a confrontation with Mumbai Indian's Keiron Pollard.
The incident raised TRP's when Australian pacer, Starc hurled the ball at West Indies' Pollard and the latter in turn, threw the bat in Starc's direction out of anger.
Meanwhile, Pollard's West Indies' team-mate, Chris Gayle admitted that he tried to calm the situation that had heated up between the two teams.
"I told Kieron that I will punch him in the head," Gayle told Mid-day. "It was just one of those moments that happen during an intense game," he added.
When asked about his team's chances of making it to the play-offs, the 34-year-old said, "We are down but not out. Seven games, lost four and won three. We just need to gain momentum by getting some back-to-back wins and that can change the entire face of RCB. Then we can look to push for the final four and then go from strength to strength."
Gayle, who is reported to be still suffering from his hamstring injury has not managed to display his explosive nature when it comes to batting in this season of the IPL yet. When asked if AB de Villiers is stealing away the limelight, Gayle happily replied, "I do not feel threatened by AB's performances."
"In fact I really admire him, as he is one of the best players of fast bowling in the world. When he is on song, it's a treat to watch him. It's a pleasure to be playing alongside him. What a player!" he ended.