IPL 2018: 10 batsmen with best balls-per-six ratios in the first decade of the IPL
8.17K //
17 Apr 2018, 17:37 IST
With the advent of T20 cricket, the run rates in limited overs cricket have gone up. Batsmen try new and innovative shots in the shortest format. IPL, being the most successful T20 league in the world, has many batsmen who clear the boundary ropes quite easily. In the 10 seasons of IPL, a lot of sixes have been hit. But the question to be answered is "Which batsman hits a six most often?"
Here is a list of 10 batsmen with the minimum balls per six ratios in the first decade of IPL:
---
*Only players who hit more than 20 sixes in the first 10 seasons of IPL were considered*
*IPL 2018 is not included as the numbers change depending on each performance*
---
#10 Albie Morkel: 12.47 balls/ six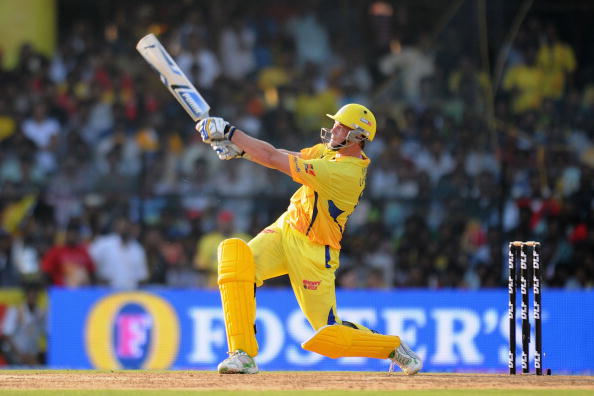 Albie Morkel is one of the most dangerous all-rounders with the bat. He was crucial to CSK's success in 2010 and 2011. In his IPL career spanning 9 years, he played 686 balls and hit 55 sixes. He also holds the record for the longest six of 125m in IPL.
Balls faced: 686
Sixes hit: 55
---
#9 Rishabh Pant: 12.43 balls/ six
The young wicketkeeper-batsman from Uttarakhand is a crucial member of the Delhi Daredevils. Pant, who was part of 2016 U19 WC team, was bought by Delhi Daredevils for 1.9 crores in the 2016 auction. In his first two years, he scored 564 runs for the Delhi franchise from 373 balls.
Balls faced: 373
Sixes hit: 30