IPL 6: KKR v/s RR - Heroes of the Day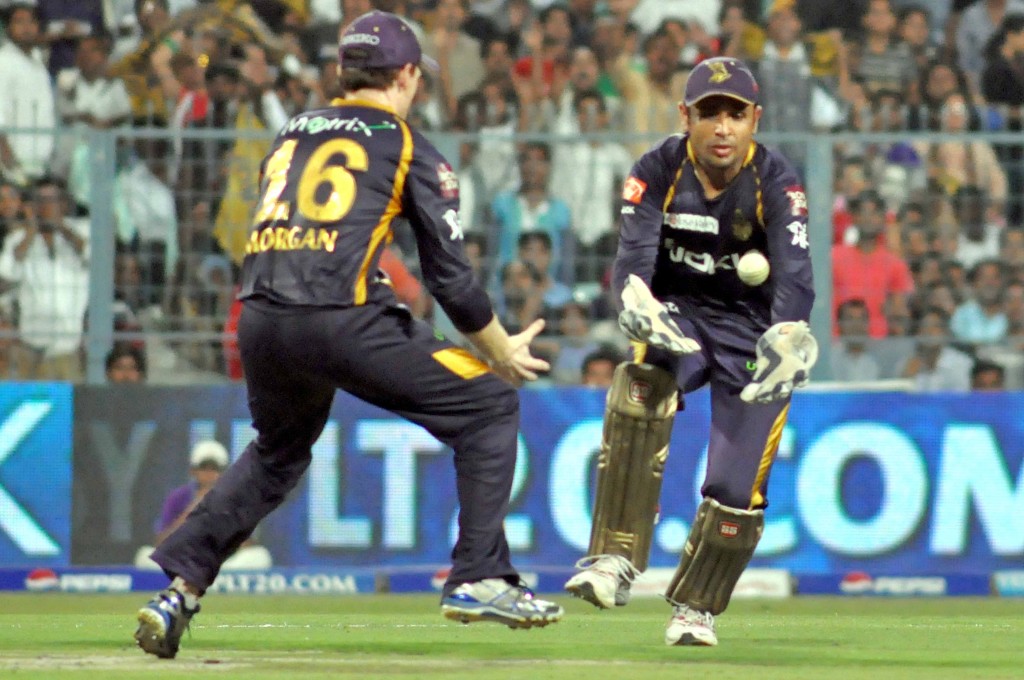 Finally the Kolkata Knight Riders managed to break their losing streak. It came on home ground, and it was a good performance by the SRK-owned team. Although this has done some good to their morale, I maintain that they didn't win this on their own entirely – Rajasthan Royals didn't execute their strategies right. Nevertheless, credit to Gambhir and co for coming back strongly after a string of losses. Here are some of the special performers for each side:
Shane Watson (35 runs off 35 balls; 4 fours; 1/21 in 3 overs)
Watson is like Man Friday for the Rajasthan Royals. He played a somewhat sedate knock today, and was tied down by some impressive bowling from the home side. Nevertheless, his innings was able to provide some respectability to Rajasthan's final total. With the ball, he picked up the wicket of rival captain Gautam Gambhir with his medium-pacers. Unfortunately, his teammates couldn't keep the same momentum going – and the Aussie all-rounder nearly went off the boil by having a go at Manvinder Bisla.
Sanju Samson (40 runs off 36 balls; 1 four, 2 sixes)
Sanju Samson is turning out to be a good find for the Rajasthan side. 2 sixes (one each off Iqbal Abdulla and Sachithra Senanayeke) and a four enabled the Royals to post a 100-plus total on a slow track. Definitely a cricketer to watch out for!
Sachithra Senanayeke (2/26 in 4 overs)
Umpire Kumara Dharmasena's 'twin' shrugged off the defeats suffered by his side in the last few games as he turned in an impressive performance tonight. Into the action early, the tall off-spinner removed Ajinkya Rahane for 6, before returning to take out wicket-keeper Dishant Yagnik with a slower ball. KKR should look to utilise him well if they are to maintain a winning streak in order to entertain any hopes of reaching the playoffs.
Yusuf Pathan (49 n.o. off 35 balls; 3 fours, 3 sixes)
The Baroda Bomber finally came good for his side in a must-win game. Those huge shots flew off his blade like lightning as he went about dismantling the Royals' bowling attack in his own manner. A refreshing change and a good sign for KKR, since he is very much crucial to their plans of getting good scores or chasing them down. He just needs more consistency.
Jacques Kallis (1 catch; 1/25 in 3 overs; 33 n.o. in 30 balls; 2 fours, 1 six)
Evergreen veteran Jacques Kallis delivered exactly what was expected of him – a brilliant all-round show. He took a wonderful catch to dismiss a free-scoring Sanju Samson, before bowling England T20 specialist Owais Shah with an excellent delivery. With the bat, he not only kept a cool head to score the winning runs, but also made sure his partner Pathan didn't do anything rash. A very vital cog in the wheel for KKR, this man.
Manvinder Bisla (29 runs off 25 balls; 4 fours, 1 six)
He may have flopped in his wicket-keeping tonight, but Manvinder Bisla played a crucial role in getting his side off to a good start, laying the platform for Pathan's assault. He can be relied upon to play the aggressor's role, but it needs to be tempered with some small amount of caution and a calm head. Nevertheless, a good show with the bat and some consistency will surely help him power his side to a winning streak.