IPL 6: Match 27 - RCB vs RR - Royal Challengers Bangalore Preview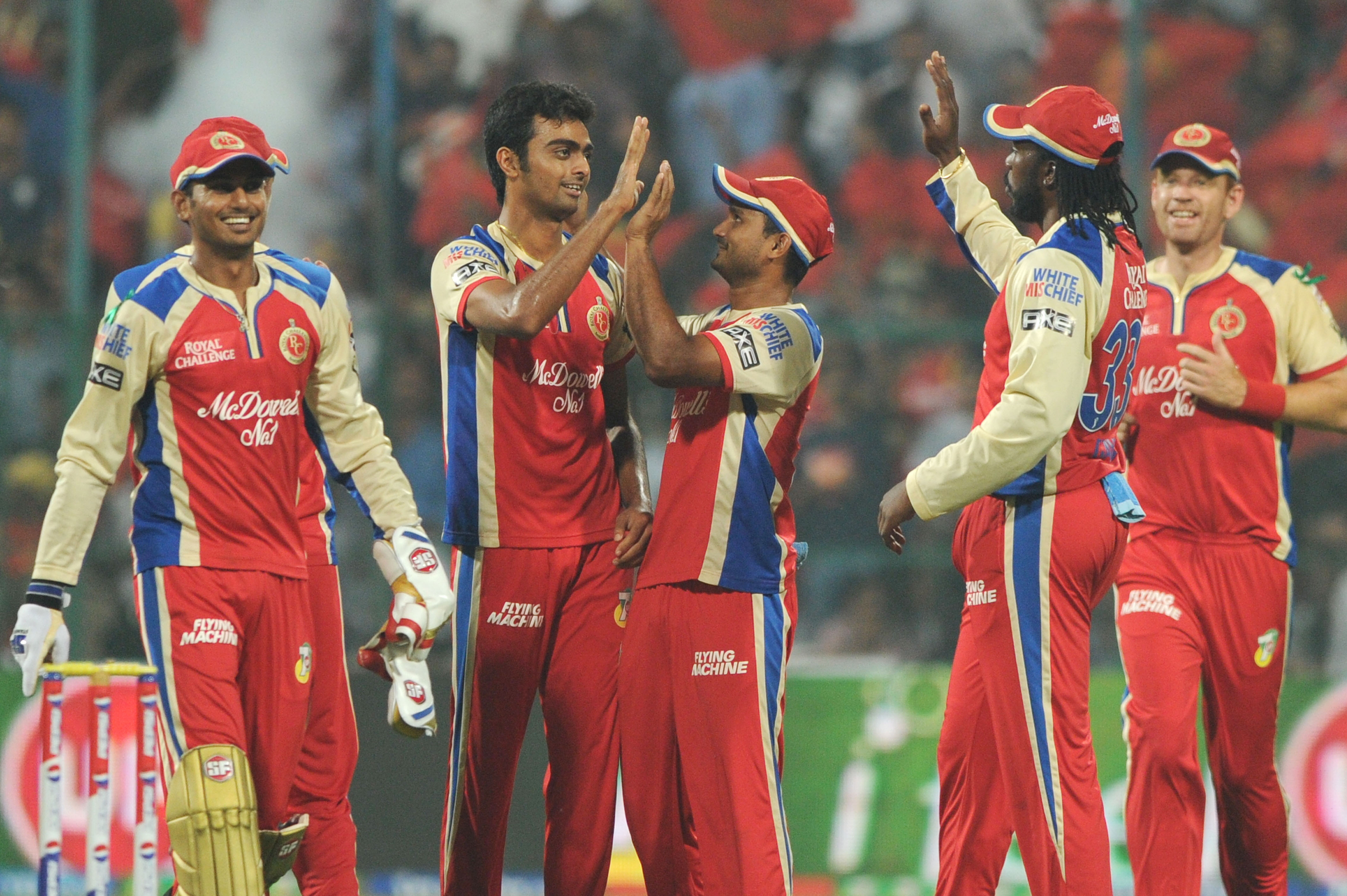 The second and third-ranked teams will face off this evening in the Royal derby. An in-form Rajasthan Royals team will challenge the Royal Challengers Bangalore on the latter's home turf where they have a formidable record this season – winning all their 4 games played at the Chinnaswamy stadium thus far. However, RCB have a tough task on their hands against a team which has made a name for itself by constantly punching above its weight.
RCB already have a fearsome batting line-up comprising Gayle, Kohli and de Villiers. They will be further bolstered by the return of Dilshan from injury. He is likely to come in to the side and replace Andrew McDonald, who had a forgettable outing against DD. In that scenario, Dilshan might be called upon to roll him arm over for a couple of overs as well. RCB's million-dollar buy, Saurabh Tiwary, also returns from injury and he may be called in to the side in place of KL Rahul.
Another option which RCB have at their disposal is to play de Villiers as the wicket keeper and play an extra specialist batsman. However, Arun Karthik hasn't had enough opportunities in the middle to have a judgement passed on his batting and is likely to hold his place for today.
RCB bowling has its strengths and weaknesses. In Rampaul and Vinay Kumar, they have good bowlers who can bowl in good areas at the start and during the middle of an innings. Unadkat also put up an impressive performance against the Daredevils. RP Singh began the tournament well, but has completely lost his way in his last two games. It will be interesting to see if Kohli still persists with him or brings back Murali Kartik.
Players to watch out for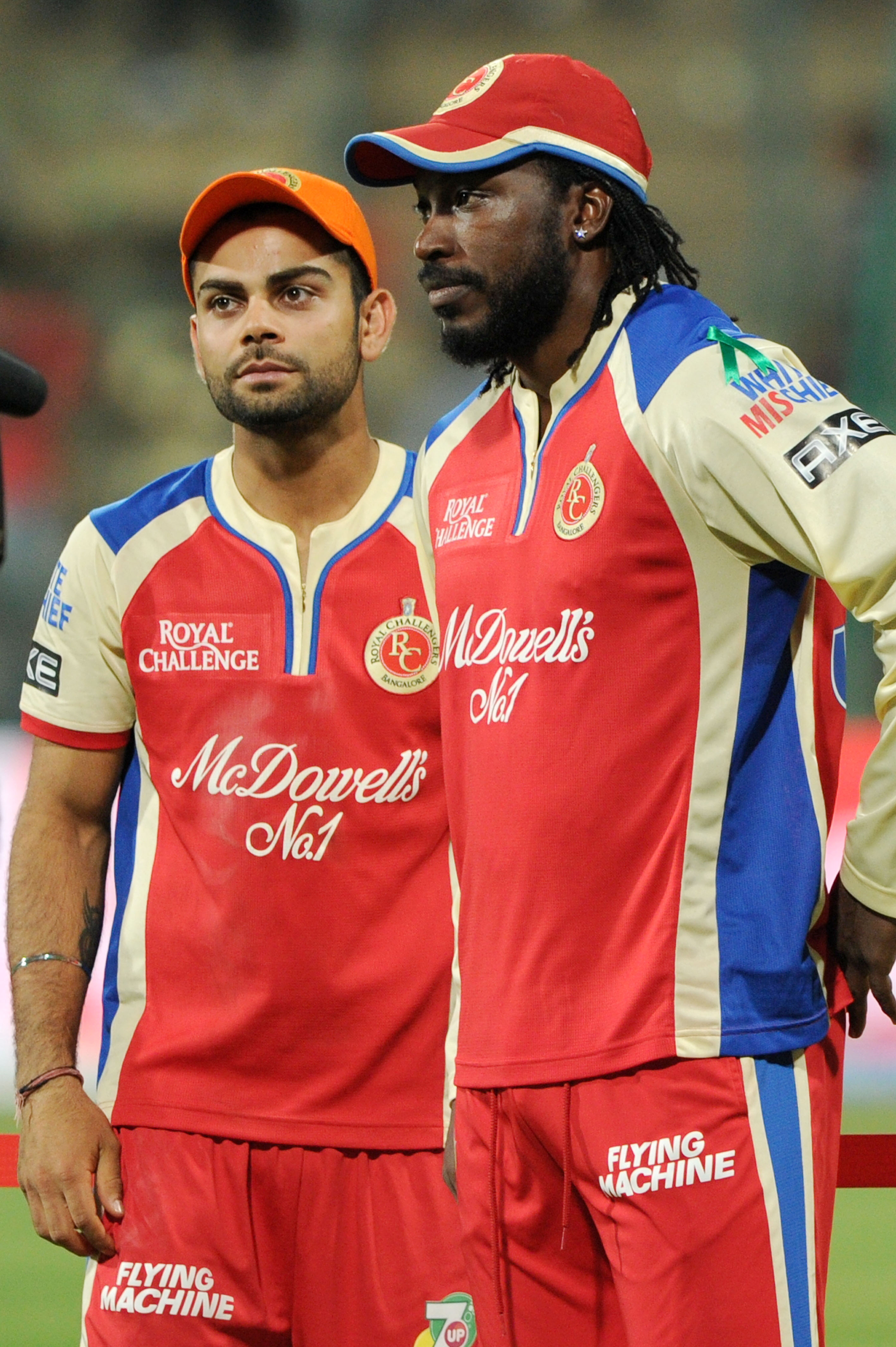 Virat Kohli - He does not shy away from wearing his emotions on his sleeve – be it during batting or captaincy. Clearly the most reliable batsman in the side, he is currently the Orange Cap holder in the competition.
Chris Gayle – While it helps to have the highest run-getter in the side, it's a bonus to have the cleanest striker of the ball in the competition in the side too. He has been fairly quiet in the last few games and has had people wondering whether it's the silence before the Gayle-storm
AB de Villiers – A thinker and a creative batsman rolled into one is what de Villiers is. Be it building an innings, hitting towards the end or exploding in the Super Over, de Villiers always seems to be cut out for the task.
Possible XI
Gayle, Dilshan, Kohli, de Villiers, KL Rahul/Saurabh Tiwary, Arun Karthik, Vinay Kumar, Rampaul, RP Singh/M. Kartik, Unadkat, Syed Mohammad
Prediction
Given their strong batting line-up and the sporting track at the M. Chinnaswamy Stadium, RCB are likely to come out on top in this encounter.