Kevin Pietersen allows Mumbai Indians to make a last minute change for injured Praveen Kumar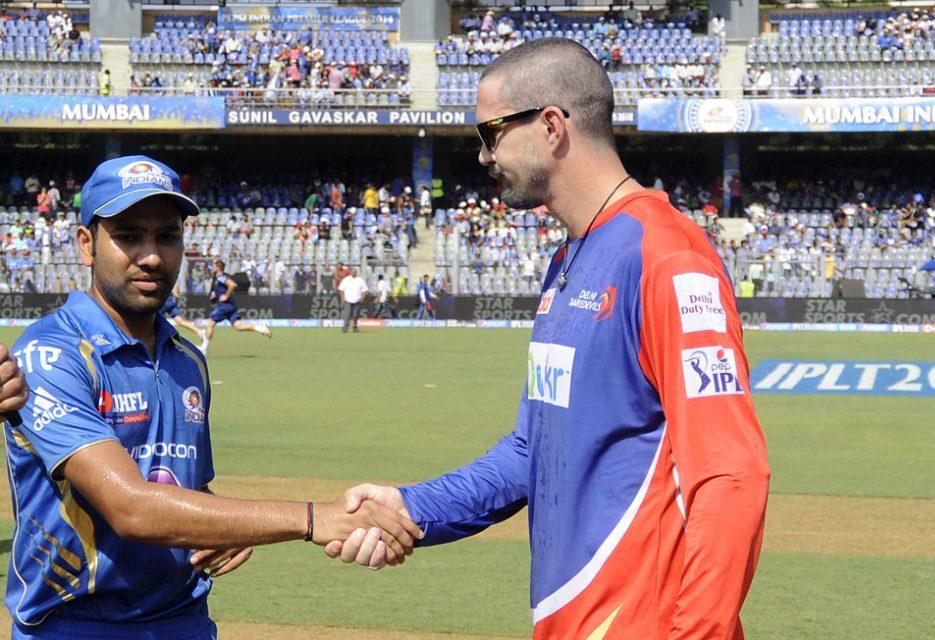 The start of Mumbai Indians and Delhi Daredevils match at Wankhede Stadium was delayed today due to an extremely odd reason. At the toss, MI skipper Rohit Sharma announced that Harbhajan Singh and Merchant de Lange would play, replacing Krishmar Santokie and Pragyan Ojha from their previous squad.
However, just as the MI batsmen were about to get on to the field, word arrived that Praveen Kumar had mysteriously injured himself (apparently, he injured himself in the warm-up sessions after the toss had taken place). Suddenly, the hosts were one man short. Now, each team declares a 15-man squad before the toss, with 4 players named as backup (their work restricted to carrying drinks and equipments on the field, and replacing an injured player in the field). Apart from their playing XI, Mumbai had named Ben Dunk, Corey Anderson, Apoorv Wankhede and Sushant Marathe in their 15-player squad for the match.
Earlier, commentators argued on air that only a player from this 15-member squad could be chosen to replace Praveen Kumar, but in the meanwhile, word arrived that Pragyan Ojha had been named as the replacement for Praveen Kumar.
Harsha Bhogle later clarified on air that rules of the game allow the affected team to name a replacement from their complete squad, as opposed to the 15 names given at the start. He also mentioned that it had happened in international cricket earlier, and all that was needed was opposition captain, Kevin Pietersen's consent to allow a replacement.
The opposition captain cannot place a restriction on the nature of replacement, for example, he cannot ask for a like for like replacement, and it is solely the affected team's decision who they choose as replacement.
Out of the competition, Delhi Daredevils skipper Kevin Pietersen didn't have any problem apparently in allowing Mumbai Indians to replace their injured player. However, it was within his rights to deny MI that luxury. Had it been a do or die match for Delhi, you can't say for sure what KP's decision would have been. Would he have gone down the fair play path even then?