Kolkata Knight Riders: Shah Rukh Khan's unfulfilled dream
1.11K //
13 Mar 2012, 23:37 IST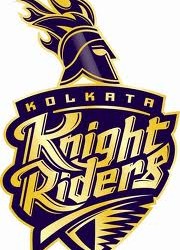 The IPL franchise, with the biggest financial success despite a mediocre performance is Kolkata Knight Riders. They have India's superstar Shah Rukh Khan as their owner and a world cup winning coach in Dav Whatmore. The bowling front is headed by the best left arm pacer in Cricket history, Wasim Akram. They've always had the best coaching and management staff, yet the side has been plagued by controversies in the first three seasons. Management made a bold step of dumping the local hero Ganguly and chose Gambhir to lead the side. They made some smart signings in the auction last year and have added depth this time.
Gambhir is a street smart skipper. If his escapades with Indian ODI side are any indication, he can deliver this time. In his time, he has led India to a whitewash and a 4-1 win. After being replaced by his junior from Delhi in Virat Kohli as Dhoni's deputy in ODI side, he will have a point to prove to the selectors this time. He has two of the most experienced players – Kallis and McCullum to look up for an advice or two.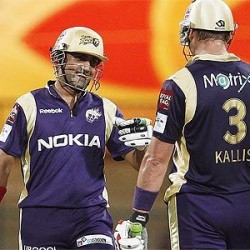 Gambhir will lead the batting with Kallis at the top. Neither is a typical T20 opener yet they had been successful in IPL. Their class will be evident at the top. Only thing is that Gambhir should not be reluctant to open the batting. In case he is looking for an explosive start, McCullum can replace either of the two. These three men will form a very strong top three. Middle order abides of Yusuf Pathan, a man, who is made for this format. Pathan is the biggest match winner, however he needs to work on his consistency. Tiwary will add strength to the side. They have Shakib and Chate to guard the lower middle order and both are terrific batsmen.
Knight Riders boast of the best all rounders in IPL. Kallis needs no introduction. He is on par with Sir Gary Sobers. Yusuf Pathan is another one who can deliver on both fronts. Bhatia is an extremely useful player with both bat and ball and so is the exceptional Shakib.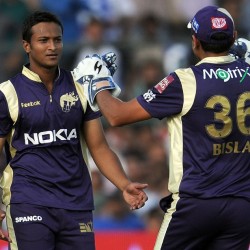 Spin comprises of the consistent Abdullah. His success in this IPL can catch the attention of the National Selectors. They've added the CLT20 success, Sunil Naraine. Naraine can forge an effective pair with Abdullah. Also, Shakib Al Hasan imparts a huge impact and so does Pathan. All in all, spin looks extremely good.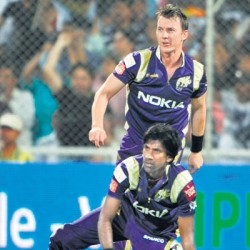 Pace is led by the legendary Brett Lee. His presence will be a key factor. They have added two of the sensations from the last season in the form of Pattinson and Merchant de Lange. Expect these guys to lit up this season's IPL. Indian camp is led by Balaji. Bala known for his ever smiling face and will be a vital member of the team. Sangwan from Delhi is another special talent.
This makes the KKR side abound with match winners. The team has the best balance among all IPL sides. Kallis and Gambhir, with Tiwary impart class to the line up. Pathan, McCullum and Chate can lit up the night sky. Shakib with Abdullah, Naraine and Pathan can spin the web and Lee leads the pace battery with some experience and promise. Two key external factors will be the support of the cricket frenzy Kolkata crowd and the aura created by the presence of a high profile and demanding owner like Shah Rukh. If the boss allows freedom to the hands of Gautham, his dream may be realized this time. Expect them to be in the knockouts. Can Gambhir deliver this time to make SRK's dream come true?
Best XI : Gautham Gambhir – Brendon McCullum –Jackques Kallis – Manoj Tiwary – Yusuf Pathan – Shakib Al Hasan – Rajat Bhatia – Iqbal Abdullah – Brett Lee – Lakshmipathy Balaji – Pradeep Sangwan.