Mumbai Indians : Can T20 stars steal the show?
1.31K //
29 Mar 2012, 12:10 IST

After two seasons in the bottom half, Mumbai Indians hit the top with two excellent seasons but failed to close on the last steps each time. One final and one semi-final loss came after a great show in the league matches. The side's resilience came into light when they won the Champions League last time with as many as 7 first choice players unavailable including the regular skipper. Their off season was busy with some fruitful transfers and smart purchases in the auction. Owned by the richest Indian, Mumbai Indians are not lacking in the riches of option.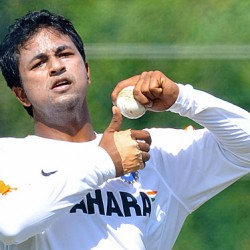 They made two brilliant strategic transfers. Lack of a proper wicket-keeper batsman had forced them to rely on keepers without much batting ability like Tare, Pinal Shah in the past or part time keepers like Rayadu. Even their keeper buy, Davy Jacobs was indisposed last time and failed in the few matches he played. They have made a smart buy in Dinesh Karthik. Karthik is one guy who can be all around. He is a decent keeper, and bats well. He can provide solidarity if early wickets fall and can add to the total with some lusty blows in the slog overs when needed. He will occupy a major spot in the middle order. Next addition was Pragyan Ojha. Ojha is IPL's best spinner and will be spinning his web for Mumbai this time.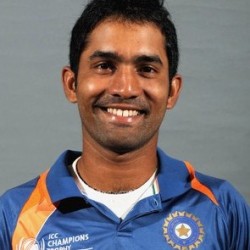 Their auction buys began with Gibbs. Despite being out of favor with his national team, Gibbs had a good Big Bash and will be ideal foil to Tendulkar at the top. They solved the lack of Indian pacer with R.P.Singh. With him, Mumbai has all the three top wicket takers of IPL. Australian pacer Johnson will add their pace strength and they purchased the latest South African sensation Richard Levi. They made their day by buying talented Lankan Perara who is one more of dual players.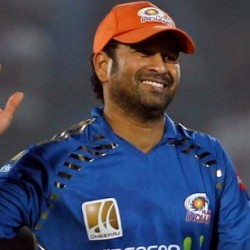 Mumbai will be led by the Master Blaster. The man has just cleared off that elusive hundredth hundred and will be raring to go. He holds most of the batting records in both forms of cricket now and still he is as enthusiastic as ever. After a rather sedate year, IPL can refresh him mentally. His form has dictated Mumbai's rise in the last two seasons and Ambanis will expect that to happen once again. However captaincy has not been his cup of tea and a tournament win can shut out few detractors regarding his captaincy. In case they need another one to lead the side, Harbhajan is the ready made option with the CLT20 win under the belt.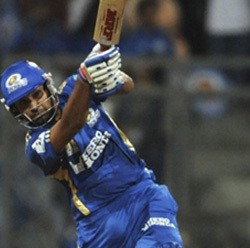 Batting is filled with best Indian youngsters. Sachin will walk at the top and his name says it all. To partner him, three South Africans can be tried. Gibbs has an experience as good as Tendulkar. Levi is in fine form right now. If Jacobs can fit into the role as he did in CLT20 2010, Mumbai will breathe easy. At one drop Rayadu comes in and he will hold a place of importance. He might have been an Indian player but for ICL stint. He is followed by Rohit Sharma. Technically the best batsman among youngsters, Rohit has always been a star in IPL. India will be benefited if he can transpire it to the international cricket. At No 5, Kaarthik adds depth. All these three players can play a defensive game and can hit out. At No. 6, the options are plenty. In case Mumbai looks for an Indian, Surya Kumar Yadav can walk in and he is a potential star in making. If foreign player is the solace, Franklin or Perera can do the job really well. Both are known for their big hits. The backup includes the blitzkrieg Australian Blizzard known for his huge blows. Peterson can bat as well. Wankhade, Suman, Amitzoe all add depth. Lets us not forget Pollard, the T20 star in the side. If he finds form, God save the opposition. They bat deep with Harbhajan and even Malinga capable of winning matches with the bat.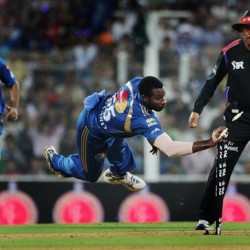 The side is blessed with immense all-rounders. Pollard gives everything on the field. He is a fantastic hitter, chips in with useful wickets and is a fielder of the highest quality. Franklin played a big role in their fortunes in CLT20 and last IPL and Perera is a welcome addition. Peterson is an all-rounder of high class and Surya Kumar Yadav will be keenly watched.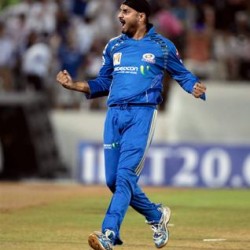 Spin has been a weak link and now with addition of Ojha, he forms a potent pair with Harbhajan. Bhajji will have a point to prove after being dumped from the national side. Ojha will be keen to show that he can be useful not just in tests but in limited overs too. Peterson can chip in useful overs. Chachal and Nayak offer promise. Rohit can bowl few overs and he has a hat-trick to his name.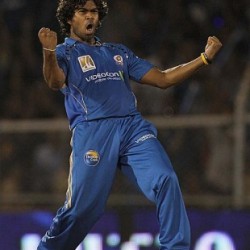 Their pace attack has the best limited overs bowler in Malinga. Lasith was the reason of their success in last two seasons and CLT20 title win. His yorkers are legendary and opponents will be tested as usual. R.P.Singh will add to the options and he is among the top 3 bowlers of IPL. Johnson will be on a mission to prove himself to the Aussie selectors and Munaf to Indian counterparts. Both bring immense experience. Abu Nechim backs up and he tends to be expensive. McKay is in great form now and Kulkarni is a work horse. Perera bowls well with new ball and Pollard has a key role in the middle overs. Thus their pace attack can be menacing with Malinga at the head.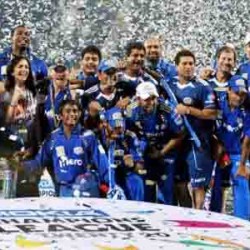 The side is well endowed with T20 stars. They have the most experienced cricketer of all time to lead them and spin is led by a stalwart and a promise. Batting is blessed with best of Indian domestic players. Ground fielding is among the best in IPL easily. All in all, this makes them a perfectly moulded T20 side. The biggest challenge will be the ability to win the knockouts. A place in Knockouts is not far and one need not be surprised in Tendulkar raises the Trophy at Chennai in May.
Best XI : Richard Levi – Sachin Tendulkar – Ambati Rayadu – Rohit Sharma – Dinesh Karthik – James Franklin – Kieron Pollard – Harbhajan Singh – Lasith Malinga – Rudra Pratap Singh – Pragyan Ojha.