| | |
| --- | --- |
| Name | Vijeta Pendharkar |
| Date of Birth | 1976 |
| Height | - |
| Weight | - |
| Profession | Medical surgeon |
| Net Worth | - |
| Birth Place | Nagpur, Maharashtra |
| Nationality | Indian |
| Education | Bal Bharati School, Delhi, Shri Shivaji Science College, Nagpur, Government Medical College, Nagpur |
| Sibling | - |
| Spouse | Rahul Dravid |
| Married on | 4 May 2003 |
| Children | Samit (Son), Anvay (Son) |
Table of Contents
Who is Rahul Dravid's wife?
Rahul Dravid's wife, Vijeta Pendharkar is a medical surgeon by profession.
Born to a family of an Air Force Wing Commander, she had to move around a lot in her youth. But soon after her father's retirement, the family settled in Nagpur.
She finished her schooling at Bal Bharati School in Delhi. She then enrolled herself in Shri Shivaji Science College in Nagpur. Vijeta pursued her career in MBBS soon after completing her Intermediate in Science. She joined Government Medical College in Nagpur and went on to complete her post-graduation in surgery in 2002 from the same institution.
Being a surgeon, Vijeta was completely into a world of science and medicine and had no clue about cricket as well as the happenings of the sports world. In fact, Dravid said that his wife's obliviousness to the events taking place on the field helped him immensely.
A few years after her marriage, Rahul Dravid's wife gave up her profession for the sake of her family. As cricket kept Dravid away most of the time, she took up the responsibility of their kids' upbringing.
She has proven to be the biggest support system in his life, bringing a balance to a demanding career and a peaceful life at home.
Image Credit: Pinimg.com
How did Rahul Dravid meet his wife?
Due to his job, Vijeta's father was transferred to Bangalore and that's when the two families got to know each other for the first time and became friends. Even after moving to Nagpur, Vijeta's family remained in touch with Dravid's family. This was when Rahul and Vijeta bonded and really grew fond of each other. Soon after they developed feelings and a relationship blossomed.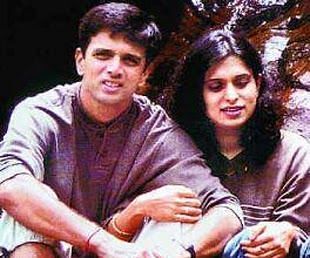 Image Credit: Archive Gulte
When did Rahul Dravid get married?
When the two families got to know about them, they heartily accepted their relationship. Both the families being Maharashtrians, it sealed the deal. They were supposed to get married in November of 2002 but decided to postpone it so that Vijeta could finish her post-graduation and Dravid could focus on his preparations for the upcoming 2003 ICC World Cup.
On 4 May 2003, the two officially became husband and wife in a private ceremony. It was a traditional Maharashtrian wedding that took place at The Border Security Force Training Centre in Bangalore.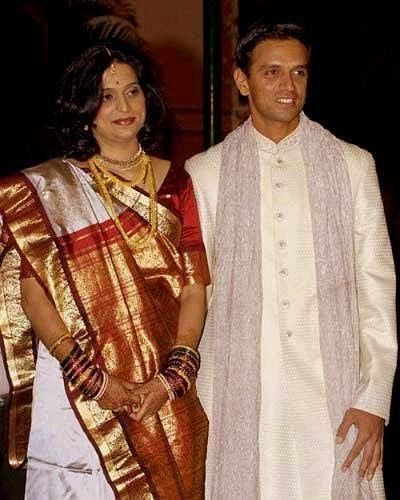 Image Credit: Google User Content Pic
The former Indian cricketer requested the media for some privacy. The wedding was attended by friends and family from both sides. Close colleagues of the cricketer, including Venkatesh and Anil Kumble, were also part of their teammate's happy day.
Rahul Dravid Wedding Photos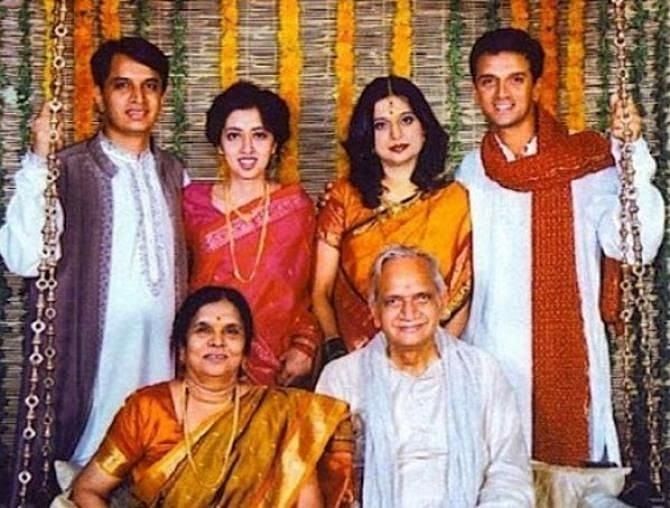 Image Credit: Postoast.com
Image Credit: BridalBox
What is Rahul Dravid's wife's profession?
Rahul Dravid's wife, Vijeta is a medical surgeon by profession but she had to discontinue due to her commitment towards their family. After dedicating so many years to a successful career that she built for herself, Vijeta selflessly gave it up for her family's well-being.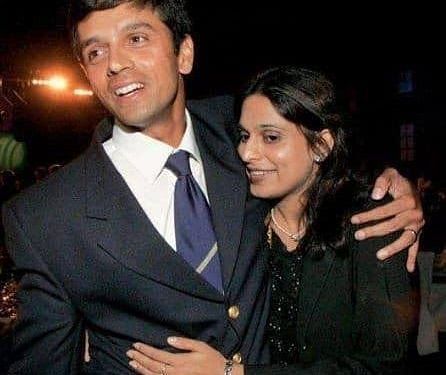 Image Credit: Telegu TimesNow
What is the age difference between Rahul Dravid and his wife?
Rahul Dravid is three years older than his wife, Vijeta Pendharkar. The duo has the perfect tale to tell when it comes to their love story. From being childhood acquaintances to dedicated lovers, their journey is beyond perfect. They are now parents to two beautiful sons, Samit (born 2005), and Anvay (born 2009).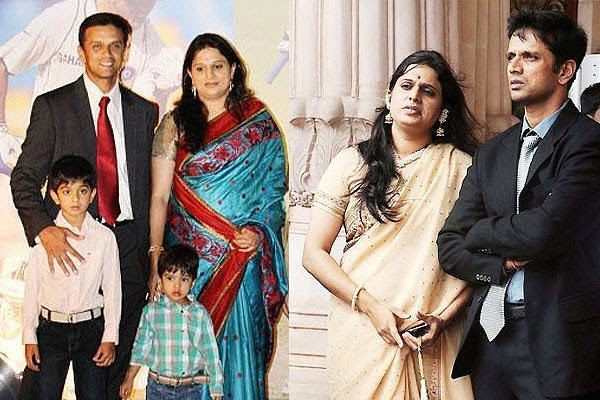 Image Credit: BollywoodShaadis
Other Similar Pages