Sanju Samson has got some serious potential - Ramiz Raja
5.12K //
06 May 2014, 17:02 IST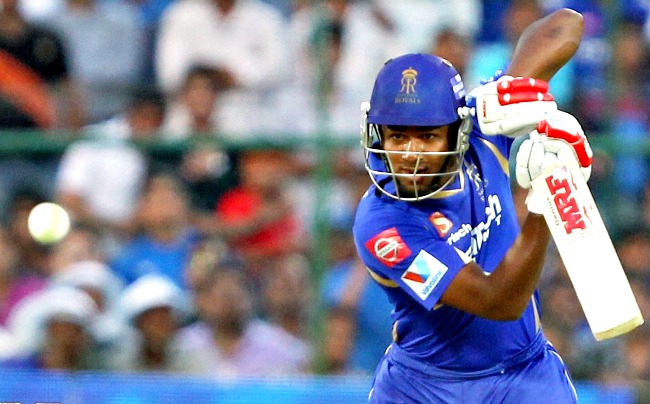 Former Pakistan captain Ramiz Raja, a member of the IPL commentary panel, was all praises for the Kerala youngster Sanju Samson who represents the IPL franchise Rajasthan Royals. Raja, impressed with Samson's performance in the IPL so far, believes that the 19-year-old Sanju has got some 'serious potential'. Samson has scored 164 runs so far in this season of the IPL, averaging 23.42 in 7 matches.
"Sanju Samson is very talented and there are quite a few other batsmen who are good to watch. I think you have got to admire the 19- and 20-year-olds. I would say that Sanju has got some serious potential," Raja said when asked about the upcoming youngsters in India.
When he was asked about the batting talent in Pakistan, Raja said, "It is always bowling that attracts you as a Pakistani fan. There is a lot of variety. Batting wise, I actually want more talent to come through. That is one area we are lacking. Let's hope more technically sound players come through the ranks. But for that to happen, there is a need to make the domestic circuit more competitive and vibrant."
On the appointment of Waqar Younis as the Pakistan head coach, Raja said, "I would say it is a good choice. What more do I say as I have played with him. What is important here is that Waqar is very keen to be the coach and he is someone who should be given a proper tenure. The partnership of Waqar and Moin should also work as they know each other well and have played together,"
The 51-year-old also expressed his sadness at the lack of international matches being played in Pakistan. "It is really hard to play outside Pakistan for such a long time. Somebody like Umar Akmal has played 90 plus ODIs and not one of them has been at home. You want to perform infront of your home crowd, use the familiar conditions," he said.
"There is not one team that has played outside home for around five years and has been reasonably consistent. Pakistan has managed to do that. It is a very good side but I want them to be champion material every time they are on the field," he added.