Virat Kohli should find a way to relax while leading the side - Sourav Ganguly
20.85K //
12 May 2014, 10:04 IST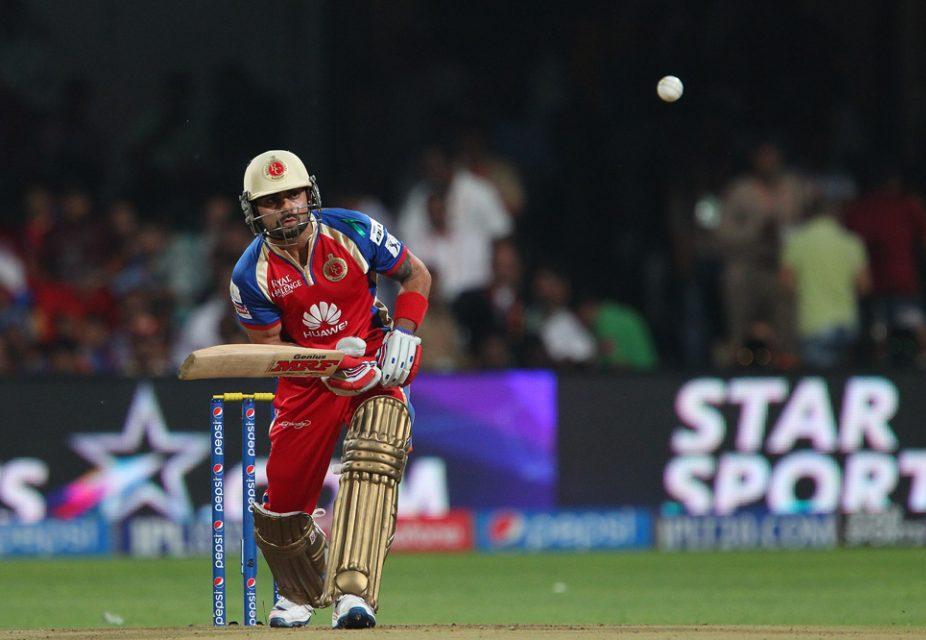 It hasn't been a good IPL for Virat Kohli so far. His poor form with the bat coupled with his team's below par performance, which has seen them drop to 6th position in the table. Kohli has scored 144 runs from 9 innings so far, and along with KKR skipper Gautam Gambhir, holds the unwanted distinction of having made 3 ducks this season.
But where Gambhir is recovering from his poor start, Kohli is yet to find himself amongst runs. Ex-Indian skipper Sourav Ganguly, who is currently busy with his ISL franchise work, had some advice to give to the youngster in his newspaper column.
"Kohli is realising that the combination of captaincy and batsmanship is a bit different and he must quickly find a way to make that mental adjustment. It's not a tough thing to do and my advice to him would be to decide on a plan [for the team] at the start of the game, shut it out completely and direct all his mental energy and space towards scoring runs for himself, though he is bound to get affected at times for wrong decisions," Ganguly wrote.
Kohli has said that Royal Challengers Bangalore are lacking in team effort currently and it seems the young skipper is finding it hard to get the best out of everyone, including himself. In times like these, Ganguly advised Kohli to not let all this take too much toll on him mentally.
"He will also realise, in due course, that a lot of captaincy and tactics happens out in the middle and it's also about being aware of situations. On the whole he has to find a way to relax and stay fresh because too much of worrying can drain you out mentally," he added.