Australia One Day Cup 2023
About Australia One Day Cup 2023
The Australian Domestic One-Day Competition is a limited-overs cricket tournament that takes place in Australia. The tournament was established in 1969–70. It is currently branded as the Marsh One-Day Cup for the 2022–23 season . Established in 1968, the tournament is administered by Cricket Australia. The format of the tournament is round robin followed by a finals series. The tournament was initially a knockout cup. The matches are of One-day format (50 overs per innings).
Table of Contents
History
The tournament was introduced as a response to England's Gillette Cup which was first played in 1963, thus becoming the second country ever to have a domestic one-day competition. It also holds the distinction of being the first List A competition to feature players numbers on their backs, introducing them in 1995.
The current champions, that is the champions of the 2021-22 edition of Australian Domestic One-Day Competition are New South Wales. The Western Australia are the most successful team in the history of the tournament, winning the Championship for a total of 14 times.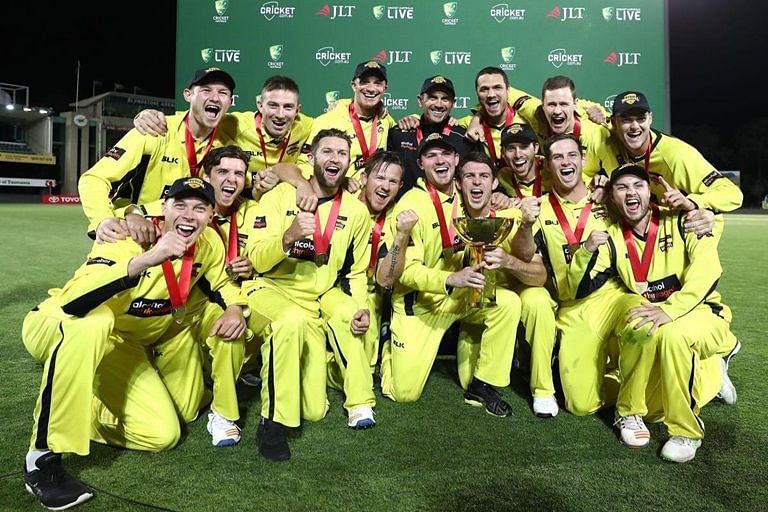 Image Source: GettyImage
Matches
The matches are played in a round-robin format followed by the finals round, although previously it was played as a knockout tournament. A total of 22 matches will be played in the competition.
A win is awarded four points with the losing team getting no points while a tie or a draw results in both the team sharing two points. There is also the system of bonus points where teams are awarded bonus points for having run rate 1.25 times of the opposition.
Teams
The tournament is contested amongst the six teams representing the six states of Australia. There are three other teams which have also participated in the tournament for short periods of time: New Zealand's national team has competed in several early editions of the tournament, a team representing Australian Capital Territory has participated for a brief period in the late 1990s, and a select Cricket Australia XI took part as the seventh team for three seasons starting with 2015–16.
Given below is a list of all the teams which has ever participated in the Australian Domestic One-Day Competition.
Also see - Marsh One Day cup schedule
The Australian Domestic One-Day Competition has been renamed several times. It was generally in accordance with the sponsors of a particular season. It was recently named Marsh One-Day Cup for the 2019-20 edition. Given below is a list of all of the competition names.
1969–70 & 1970–71 : Vehicle & General Australasian Knock-out Competition
1971–72 & 1972–73 : Coca-Cola Australasian Knock-out Competition
1973–74 to 1978–79 : Gillette Cup
1979–80 to 1987–88 : McDonald's Cup
1988–89 to 1991–92 : FAI Cup
1992–93 to 2000–01 : Mercantile Mutual Cup
2001–02 to 2005–06 : ING Cup
2006–07 to 2009–10 : Ford Ranger Cup
2010–11 to 2013–14 : Ryobi One-Day Cup
2014–15 to 2016–17 : Matador BBQs One-Day Cup
2017–18 to 2018–19 : JLT One-Day Cup
2019–20 : Marsh One-Day Cup
2020-21 : Marsh One-Day Cup
2021-22 : Marsh One-Day Cup
•
Last Modified Mar 7, 2023 17:59 IST