GTA Online's San Andreas Mercenary DLC update preview has shown three brand-new vehicles. One of them can be seen in the above cover photo. The purple automobile with the black stripes in the front is seemingly based on the real-life Dodge Charger EV. By comparison, the cars introduced in this DLC seem inspired by the Range Rover Defender.
Another vehicle not present in that cover photo is a military jet that appears to be based on the F-35 Lightning. A picture of it can be seen in the following section of this article. It is currently unknown if these three mysterious vehicles will be released once San Andreas Mercenaries launches on June 13, 2023, or if any of them will be drip-fed afterward.
---
More information on GTA Online's San Andreas Mercenaries and its new vehicles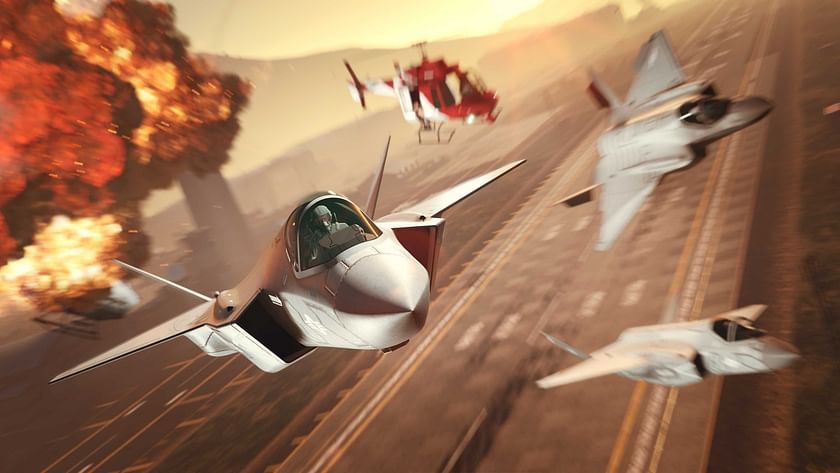 It is worth noting that the last time GTA Online players got a new plane was in The Cayo Perico Heist update, which was back on December 15, 2020. The new plane shown above could potentially release on June 13, 2023, but it is worth reiterating that Rockstar Games hasn't confirmed the new aircraft's release date (let alone the name of the jet).
Still, that means aviation fans had to wait nearly two and a half years to get a brand-new plane to mess around with in this game. The F-35 Lightning that this aircraft is based on is weaponized in real life, meaning GTA Online players should expect this jet to have some missiles or other weapons attached to it.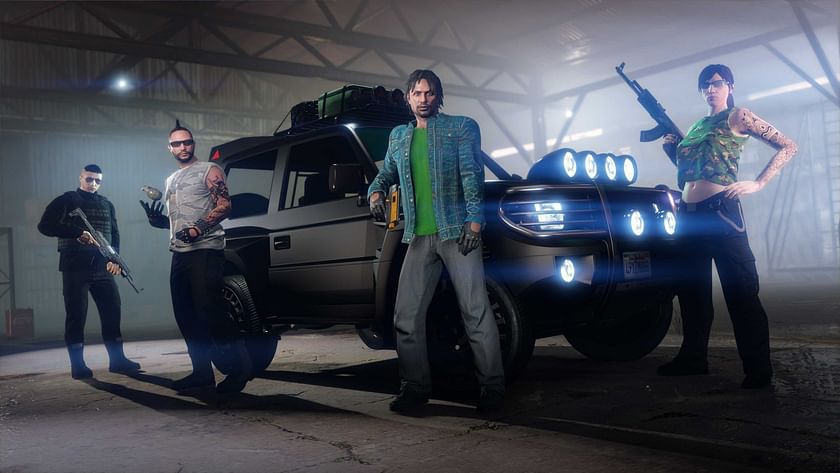 It is currently unknown if any new cars have Imani Tech modifications, HSW upgrades, or something else to set them apart. There aren't any apparent features of note that are easy to see on the GTA Online versions of the Dodge Charger EV or Range Rover Defender.
No details about their prices, top speeds, or availability have been released yet.
---
Real-life inspirations
Some GTA Online players might wish to look at some images of the new vehicles from the San Andreas Mercenaries DLC and their real-life counterparts. Reddit user u/brucejr01 put an excellent compilation that readers can see in the above post.
It is worth noting that the new update is expected to have more vehicles than just the three shown here. Rockstar Games has yet to reveal them since this article was written.
---
San Andreas Mercenaries DLC news
The new update is scheduled to launch on June 13, 2023. Essential features for San Andreas Mercenaries that are currently revealed include the following:
Merryweather Security vs. Los Santos Angels plot
Mammoth Avenger expansion
New Hangar upgrades
Various quality-of-life improvements, such as Mors Mutual Insurance covering all your destroyed cars at once rather than one at a time
All current platforms that support GTA Online will receive this patch. More details about the new San Andreas Mercenaries DLC will be revealed in the upcoming weeks, including more information on the vehicles above. Stay tuned for more news.
Poll : Do you think you'll get any of these new vehicles once San Andreas Mercenaries launches?
32 votes