The release of GTA Trilogy Definitive Edition on Steam is one of the year's most anticipated events, and the community is looking forward to it.
Last year, informers revealed that Rockstar Games intends to make the game more accessible by releasing it in other gaming stores. The matter has gained momentum again, as the company has made some database changes on Steam.
While no official confirmation has been received yet, the new Steam database details indicate the title's release in the near future.
---
Rockstar Games may soon release GTA Trilogy: The Definitive Edition on Steam
On January 12, 2023, popular game informer Ben shared the above tweet revealing that Rockstar Games will soon release GTA Trilogy Definitive Edition on Steam this year. According to them, the gaming company recently added a new Steam Sub that includes all three classic titles in the bundle.
Ben also shared a link to the SteamDB website, where you can see that Steam Sub ID 817628 underwent three changes on January 10, 2023.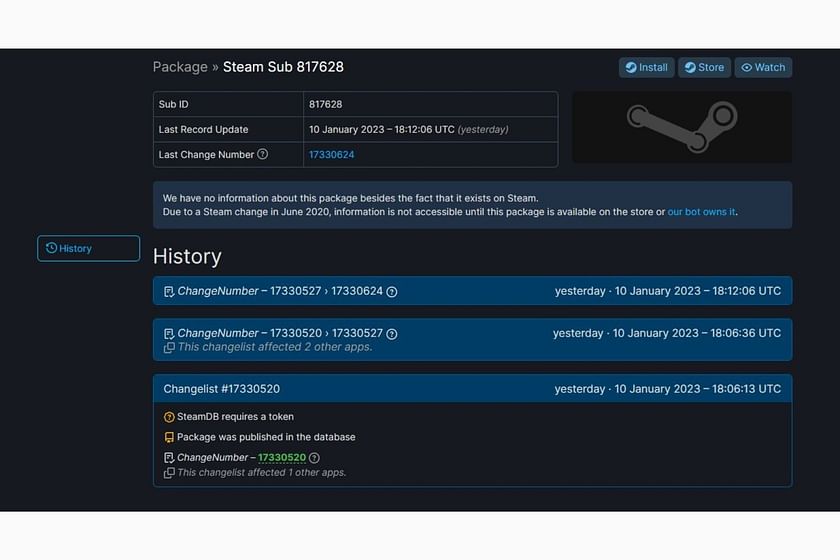 In another tweet, the data miner also urged Rockstar to add a major patch to the existing game before releasing it on Steam. They further stated that the patch should address all outstanding issues while improving gameplay mechanics.
Although the gaming company released a title update for GTA Trilogy Definitive Edition on October 18, 2022, it did not fix most of the game-breaking bugs, rendering the game unplayable.
While its Steam release will be a significant step forward, Ben also wants Rockstar to reduce the game's price to a reasonable amount.
---
Players' reactions to the news
The tweet quickly drew the community's attention, and many players expressed their thoughts and opinions on the reveal. A user named Havi stated that Rockstar Games should improve the state of the game.
Another user, Rohan, stated that if the game does not receive any bug-fixing updates, the Steam community will most likely condemn Rockstar for its ignorance.
According to user @LorshZontek, the Steam reviews for the game will be interesting to see when it is released.
User EveryCafe44 also anticipated the anger of Steam users in Rockstar Games if they fail to fix bugs in GTA Trilogy Definitive Edition before its release.
User Denis Play said the game could be released simultaneously on Steam, Epic Games, and mobile platforms.
---
While the major title update for the game in October 2022 was sizable enough for all platforms, the lack of improvements left fans furious with the studio.
Edited by Sijo Samuel Paul