5 WWE Superstars who made apologies to fellow wrestlers (and the reasons why)
Timeless
The life of a WWE Superstar can be pretty stressful at times. One mistake could create a huge impact on their career. Many wrestlers have made mistakes in the past that they still regret to this day, whether it was intentional or not. They might have said (or done) something unacceptable to someone and hurt their public image. 
Also read: 3 WWE Superstars who accidentally received a push and 2 Vince McMahon personally wants to push
However, most of these Superstars (at one point) realize what they have done and thus, they express remorse for the same. What's great about them is that they aren't too shy of admitting it in front of millions of fans on social media. 
Most of the time, their apology buries the hatchet with their rival (or perhaps, friend) and things get back to normal between them. In this article, we have presented the names of a few WWE Superstars who apologized to fellow wrestlers.
---
#5 Booker T (apologized to Sasha Banks)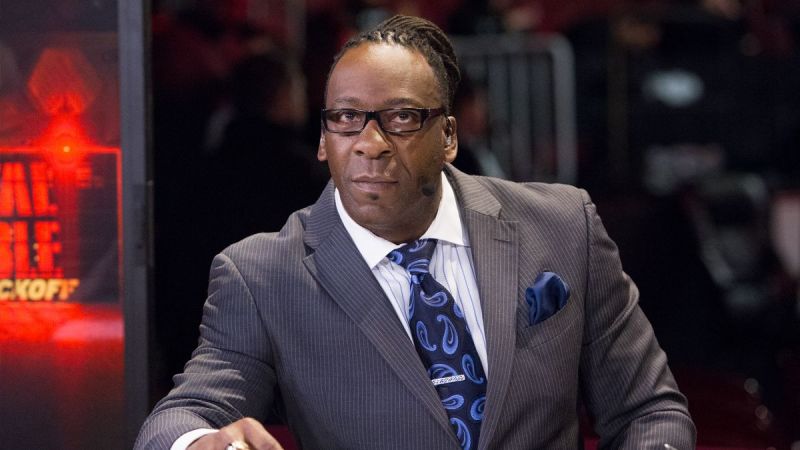 A few months ago, Sasha Banks and Bayley lost their Women's Tag Team Championships to The IIconics at WrestleMania 35. Banks and Bayley were upset with WWE's decision and it resulted in "The Boss" sitting on the sidelines for months before making a shocking return to the ring the Raw after SummerSlam.
If you follow the WWE Hall of Famer's podcast, you probably know about the comment Booker T made about Banks. He said things that some fans believed were too harsh for a wrestler who lost their title in just a few weeks after winning it. 
After the former Raw Women's Champion returned to the ring a few weeks ago, the WWE Hall of Famer realized that he shouldn't have said those harsh things about her. He took to his podcast and apologized publicly to Sasha Banks and admitted that he shouldn't have said what he said: 
"I did make certain comments though and my thing is, I totally took that the wrong way... She did take some time off, and one of the things I always say is, 'Out of sight, out of mind', ya know? 
I can understand what Sasha Banks was going through, and sometimes you have to take a step back if you're thinking about yourself. I just want to say that I apologize for even thinking that way.