Anime where the main character can see ghosts has an incredible ability to transport viewers to fantastical worlds where the boundaries of reality are pushed to their limits. The theme of characters who can see ghosts and interact with spirits adds an extra layer of intrigue and mystique to these captivating stories. It taps into our fascination with the supernatural and the unknown, allowing us to explore the realm of spirits and uncover hidden secrets alongside our protagonists.
The ten anime series we have chosen showcase a diverse range of narratives and art styles, each presenting a unique take on the concept of characters with supernatural sight. Whether these characters embrace their abilities or find themselves burdened by them, their journeys offer a glimpse into the extraordinary and often perilous encounters they face.
---
Ghost Hunt to Tokyo Ghoul: 10 Anime where the main character can see ghosts
1) Bleach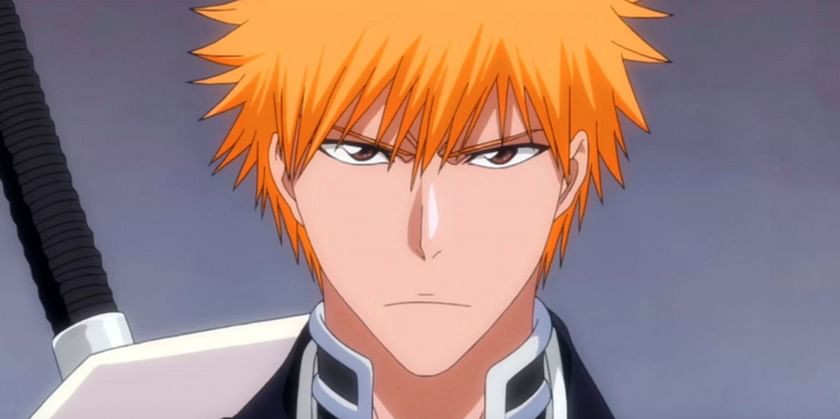 Ichigo Kurosaki's transformation from an ordinary high school student to a formidable Soul Reaper in Bleach is a testament to the power of destiny and the sacrifices one must make to protect what they hold dear. As Ichigo navigates the intricacies of the spirit world, he discovers not only the vast array of supernatural beings that exist, but also the dark secrets that lie within his own lineage.
The series immerses viewers in a world where the boundary between the living and the dead is blurred. Ichigo's ability to see ghosts becomes both a blessing and a curse, thrusting him into a complex web of responsibilities and conflicts. His encounters with malevolent spirits, known as Hollows, serve as the catalyst for his growth as a warrior and a protector.
---
2) Natsume's Book of Friends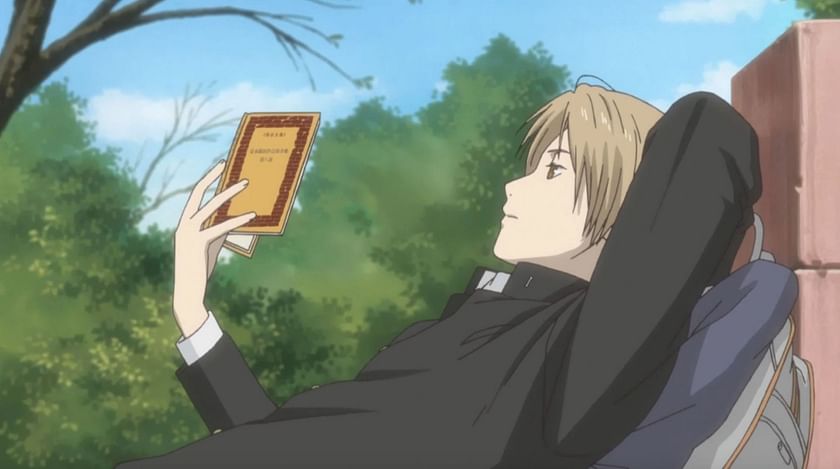 In Natsume's Book of Friends, Natsume Takashi's extraordinary ability to see spirits grants him a unique perspective on the supernatural world. The titular book, entrusted to him by his grandmother Reiko, becomes a profound connection between him and the spirits whose names are written within its pages.
Unlike many other anime featuring characters with the power to see ghosts, Natsume's approach is not centered around battling or exorcising spirits. Instead, his journey focuses on empathy, understanding, and forging bonds with the spiritual beings he encounters. The names in the Book of Friends represent the contracts that Reiko made with these spirits, binding them to her will. However, Natsume decides to free them by returning their names, giving them a chance to find peace and closure.
---
3) Yu Yu Hakusho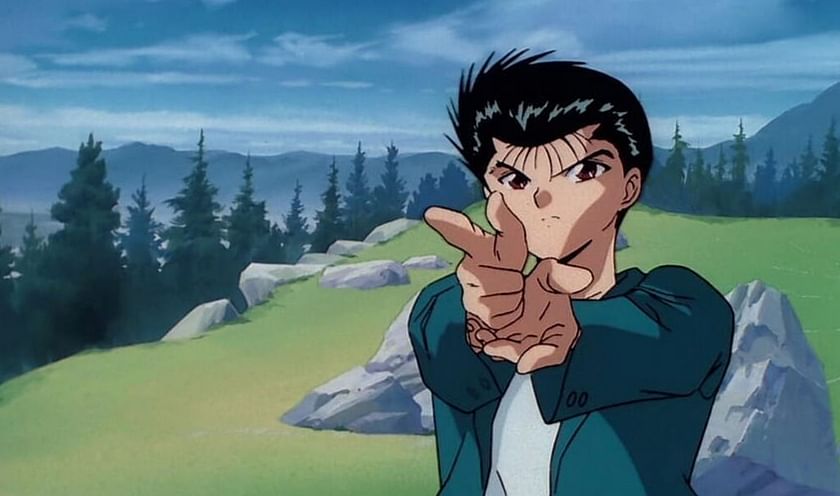 In Yu Yu Hakusho, Yusuke Urameshi's life takes an unexpected turn when a selfless act to save a child's life results in his untimely demise. However, his story doesn't end there. Offered a second chance at life by the Spirit World, Yusuke is given the task of becoming a Spirit Detective, a guardian responsible for maintaining the delicate balance between the human and spirit realms.
With his newfound ability to see ghosts and supernatural entities, Yusuke embarks on a thrilling journey, filled with perilous encounters and intense battles. As a Spirit Detective, he faces a wide range of threats, from malevolent demons to rogue spirits, all posing a significant danger to both the human and spirit realms.
---
4) Ghost Hunt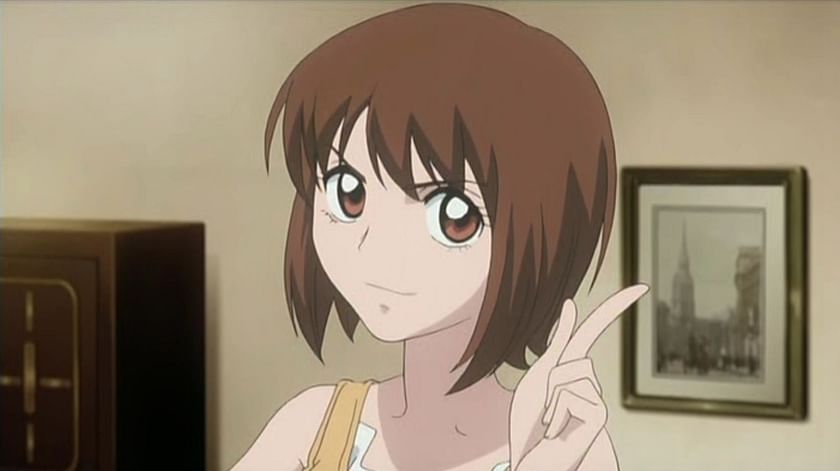 In the spine-tingling anime series Ghost Hunt, Mai Taniyama's ordinary high school life takes an extraordinary turn when she crosses paths with the enigmatic Kazuya Shibuya, also known as Naru, the leader of a renowned paranormal investigation team.
Mai's innate ability to see and communicate with ghosts becomes an invaluable asset as she joins Shibuya's team, known as Shibuya Psychic Research. Together, they delve into the mysteries surrounding haunted locations, unlocking the chilling secrets hidden within. Each investigation presents a new puzzle to solve and a malevolent spirit to confront, making this a perfect addition to the list of anime where the main character can see ghosts.
---
5) Dusk Maiden of Amnesia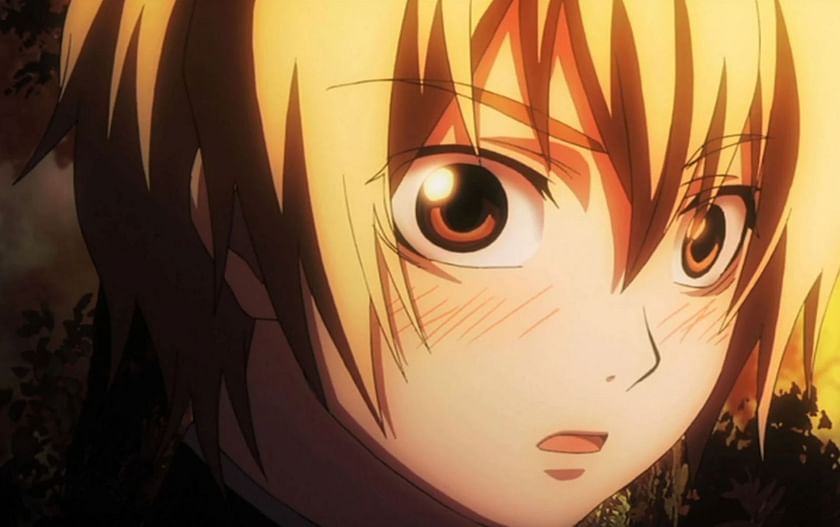 In the mesmerizing anime series Dusk Maiden of Amnesia, Teiichi Niiya finds himself entwined in a hauntingly beautiful romance with the ghostly presence of Yuuko Kanoe. Teiichi possesses the rare ability to see Yuuko, a spectral maiden who resides in the abandoned wing of their school.
As Teiichi and Yuuko embark on their quest to unravel the truth behind Yuuko's untimely demise, they encounter a series of enigmatic puzzles and supernatural phenomena that hint at a deeper and darker secret lurking within the school's history. Teiichi's unwavering determination to help Yuuko find peace and understand the circumstances of her death becomes the driving force behind their investigation.
---
6) Anohana: The Flower We Saw That Day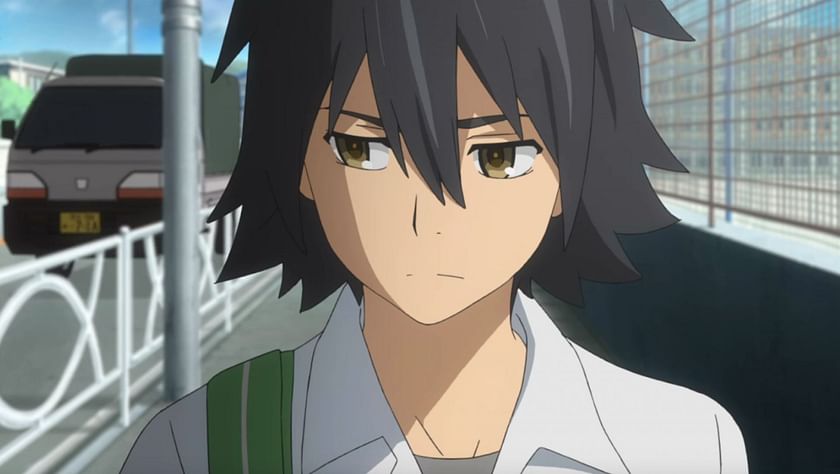 In the heartfelt anime series Anohana: The Flower We Saw That Day, Jinta Yadomi's life takes a poignant turn when he starts seeing the ghost of his childhood friend, Menma. Haunted by memories and grief, Jinta is thrust into a bittersweet reunion with his old friends as they strive to fulfill Menma's wish and help her find peace in the afterlife.
The series beautifully captures the intricacies of friendship, exploring the profound impact it has on our lives and the healing power it holds. Jinta's journey not only revolves around granting Menma's final wish but also delves into the unresolved emotions and guilt harbored by each member of their close-knit group. A perfect addition to the list of anime where the main character can see ghosts.
---
7) Tokyo Ghoul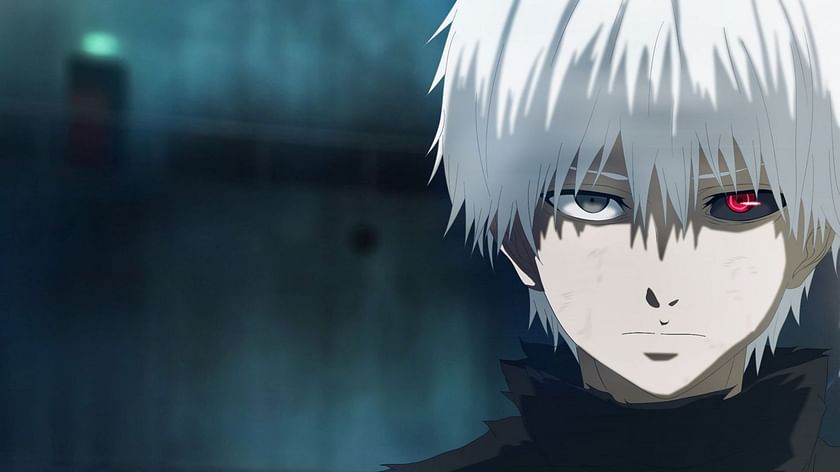 In the dark and gripping anime series Tokyo Ghoul, Ken Kaneki's life takes a harrowing turn when he is thrust into a world where ghouls, flesh-eating creatures that look like humans, secretly exist alongside ordinary people. After a tragic encounter with a ghoul, Ken undergoes a life-altering transformation, becoming a half-ghoul, and finds himself caught between two worlds.
Ken's unique ability to see ghosts, or more accurately, the lingering presence of those who have become victims of ghouls, adds an additional layer of complexity to his already tumultuous existence. As he struggles to navigate his newfound existence as a half-ghoul, he must grapple with the constant threat of losing his humanity and succumbing to his instinctual cravings for human flesh.
---
8) Hell Girl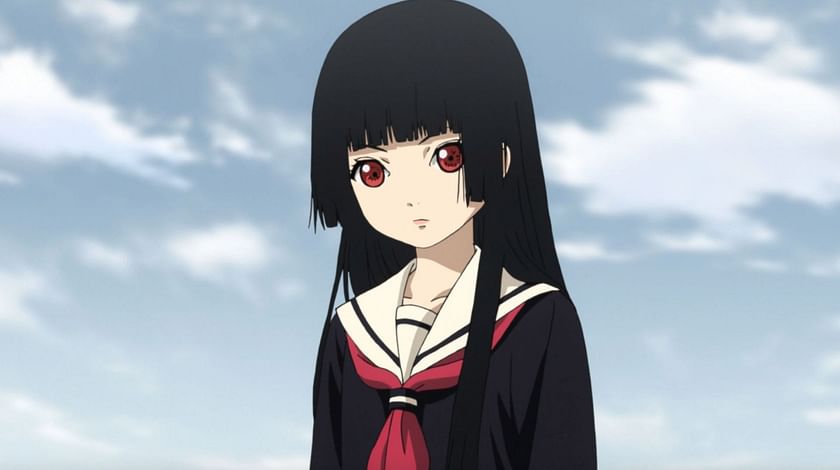 In the chilling and thought-provoking anime series Hell Girl, Ai Enma, the enigmatic Hell Girl herself, serves as a conduit for those seeking revenge. With her supernatural powers, she offers a fateful contract to desperate individuals, granting them the opportunity to send their tormentors to Hell in exchange for their own damnation.
As the series unfolds, viewers are taken on a dark and unsettling journey, exploring the depths of human despair and the consequences of vengeance. Each episode introduces a new client, delving into their past experiences of pain, betrayal, and suffering, which lead them to make the fateful decision to seek revenge through Ai's services. A perfect addition to the list of anime where the main character can see ghosts.
---
9) Ghost Stories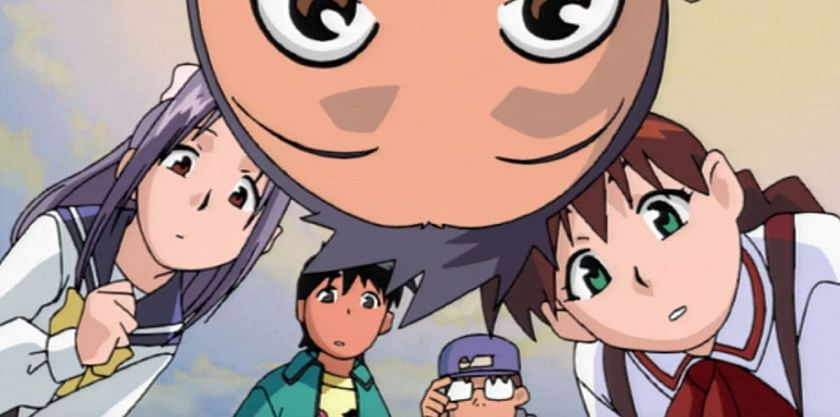 In the delightfully entertaining anime series Ghost Stories, a group of children embarks on a whimsical journey as they stumble upon the remarkable ability to communicate with spirits. What initially seems like a terrifying prospect quickly transforms into an adventure filled with laughter, camaraderie, and unexpected friendships.
With each new encounter, the children find themselves face-to-face with a colorful cast of supernatural entities, ranging from mischievous ghosts to eccentric spirits. The series seamlessly blends ghostly tales with elements of comedy, resulting in a unique and lighthearted take on the supernatural genre.
---
10) Beyond the Boundary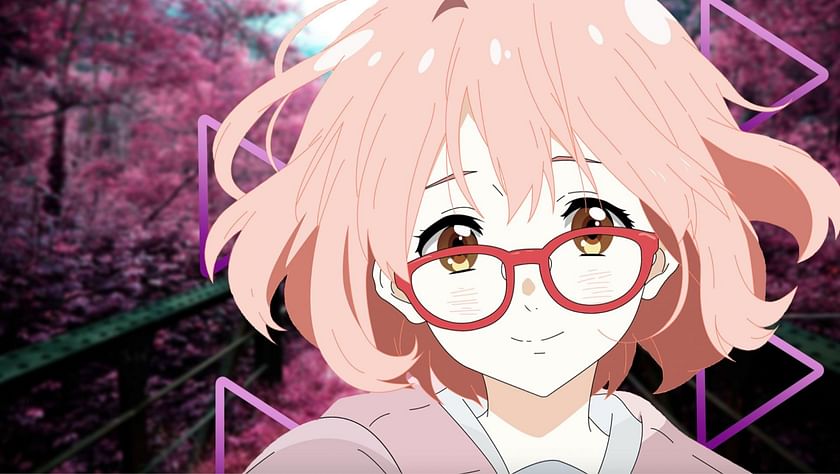 In the captivating anime series Beyond the Boundary, Mirai Kuriyama's unique and otherworldly abilities become both a blessing and a curse. With the power to manipulate her own blood, she possesses the extraordinary gift of seeing and combating Youmu, supernatural creatures that lurk in the shadows, making this a perfect addition to the list of anime where the main character can see ghosts.
Joined by Akihito Kanbara, a half-Youmu boy with regenerative abilities, Mirai embarks on a perilous journey, navigating a world teeming with dangerous spirits and hidden secrets. As they face countless battles against formidable adversaries, their unlikely alliance grows stronger, fueled by trust, camaraderie, and a shared determination to protect the balance between the human and spirit realms.
---
Final thoughts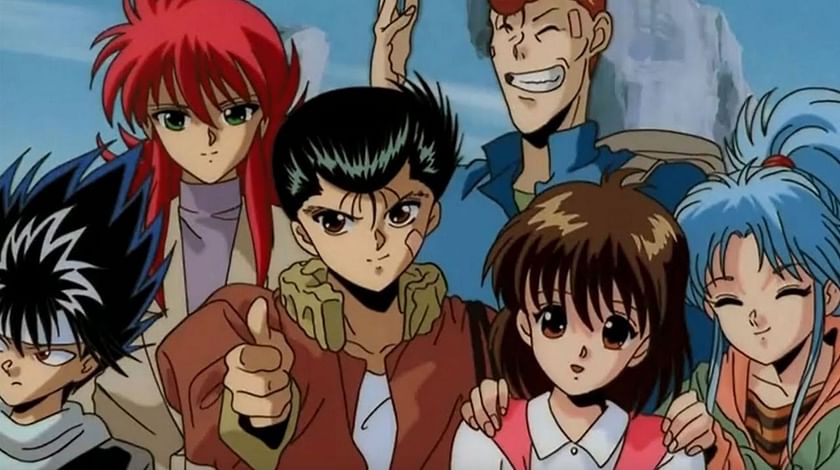 The ten anime series mentioned above offer a glimpse into the captivating world of protagonists gifted with the ability to see ghosts and interact with spirits.
From thrilling adventures and intense battles to heartwarming friendships and emotional journeys, these anime explore the depths of the supernatural realm. Whether it's protecting the living world from malevolent spirits, helping lost souls find peace, or unraveling mysteries of the afterlife, these protagonists bring a unique perspective to their respective series.
Through the lens of anime where the main character can see ghosts, we are transported to imaginative worlds where the boundaries between the living and the dead blur. The protagonists face not only external threats but also their own personal struggles as they navigate their extraordinary abilities. These anime offer thought-provoking themes, such as the meaning of life and death, the power of human connections, and the strength of the human spirit.
Sportskeeda Anime is now on Twitter! Follow us here for latest news & updates.