One of the unsung heroes for the IPL franchises he played for, Ambati Rayudu announced his IPL retirement after the final of the 2023 edition. One of the top-notch performers in the history of the league, Rayudu finished his IPL career with the Chennai Super Kings.
However, when it comes to breakthroughs in the IPL, it was provided by the Mumbai Indians. Rayudu, who was initially part of the rebel Indian Cricket League (ICL), was signed by the Mumbai Indians ahead of the 2010 edition.
He was an integral part of MI's victorious campaigns in 2013, 2015, and 2017. Batting in the middle order, Rayudu established himself as one of the finest performers for the most successful team in the tournament's history. He was released by MI ahead of the 2018 season where he was roped in by CSK.
Rayudu, who had spent the majority of his career batting in the middle order, was asked to open the innings for CSK and he didn't disappoint.
The veteran, who had a history of announcing retirements and going back on them, finally played his last match in the iconic 2023 IPL final between the Chennai Super Kings and the Gujarat Titans.
On the eve of his 38th birthday, let us have a look at 5 iconic moments of Ambati Rayudu's time in the IPL:
#5 When Ambati Rayudu smashed his former team to all corners of the ground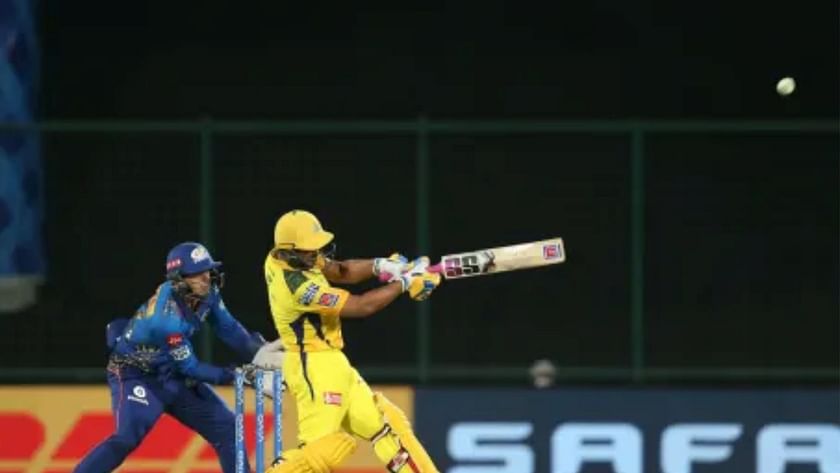 Back in 2021, Rayudu had established himself in the CSK outfit. He went berserk during a game against his former team Mumbai Indians. Rayudu blazed his way to a 27-ball 72 as Chennai posted a massive score of 218.
His blistering knock was studded with 4 fours and 7 sixes. It was evident that Rayudu was enjoying his time and loved a duel against his former unit. It was sheer carnage on display as none of the bowlers were spared.
Despite his blistering knock, CSK ended on the losing side. Kieron Pollard played a blinder for the five-time champions as they chased down the target on the final delivery of the match.
---
#4 When Rayudu smashed his only IPL century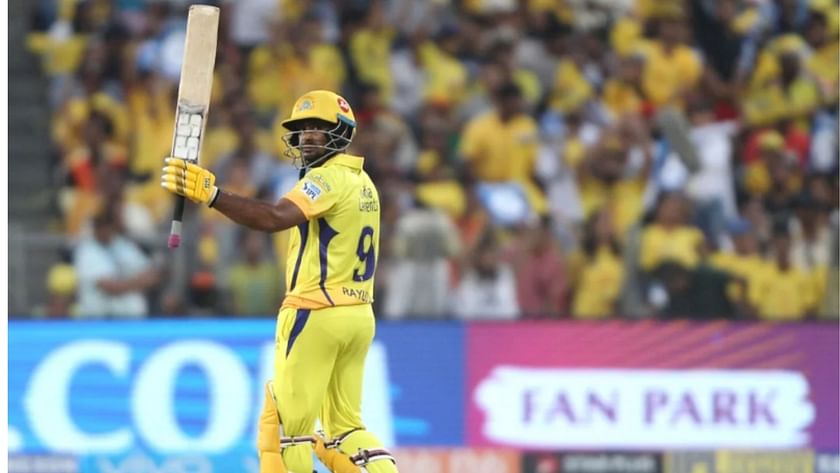 Despite being a top performer and winning three IPL titles with the Mumbai Indians, it was only with the Chennai Super Kings that Rayudu smashed his only IPL century. The opportunity was there to bat for longer periods and he grabbed it with both hands.
In what turned out to be a revival year for Rayudu, he smashed a breathtaking century against the Sunrisers Hyderabad. Set a target of 180, the right-hander looked composed out in the middle and played a match-winning knock.
His innings was laced with 7 fours and as many sixes. The former India cricketer looked in complete command of proceedings and was hardly troubled by any bowler. He eventually remained unbeaten on 100 off 62 deliveries to see his side over the finish line.
---
#3 When Rayudu had an altercation with Harbhajan Singh
Both Rayudu and Harbhajan Singh have spent most of their IPL careers together. Having represented the Mumbai Indians for almost a decade, the duo was roped in by Chennai Super Kings ahead of the 2018 season.
However, back in 2016, Rayudu and Harbhajan were involved in an ugly spat while playing for the Mumbai Indians. It was a match against the Rising Pune Supergiants when the incident happened.
The batter Saurabh Tiwary had pulled a Harbhajan Singh delivery towards the deep midwicket region and the effort from Rayudu didn't seem to please Harbhajan. The off-spinner clearly expressed his anger at the effort but Rayudu wasn't going to back down.
He was seen charging towards Harbhajan and the senior campaigner understanding the situation better, went up to him and apologised before putting an arm around his neck. Rayudu shoved him off and walked away.
Years later, when the former India batsman was asked about that incident in a talk show hosted by Harbhajan, he said that these things happen and he has apologised to Harbhajan many times.
---
#2 When Rayudu announced a premature retirement in 2022
Rayudu left his fans in a state of shock when he announced his retirement from IPL after the 2022 edition. On May 14, Rayudu took to his X handle (formerly Twitter) to announce his retirement but deleted the tweet in a few minutes.
"I am happy to announce that this will be my last IPL. I have had a wonderful time playing it and being a part of 2 great teams for 13 years. Would love to sincerely thank Mumbai Indians and CSK for the wonderful journey," Rayudu announced in the deleted tweet.
He was quick to take a U-turn and CSK CEO Kashi Vishwanathan also confirmed that Rayudu was not retiring immediately. He confirmed that he will play for them in the 2023 season.
When Rayudu finally announced his retirement following CSK's victorious campaign, he clarified that there was no U-turn coming after 2023.
#1 When MS Dhoni called Rayudu to join him in lifting the 2023 IPL trophy
MS Dhoni is regarded as one of the biggest stars of the game and his small gestures towards his fellow cricketers have always been a talking point.
All through his career, Dhoni has never seemed keen to hog the limelight. After CSK's victorious campaign in 2023, Dhoni asked Rayudu and Jadeja to join him in lifting the trophy. It was an emotional moment, especially for Rayudu who had played his last IPL game.
"Before the ceremony, he called me and Jaddu, saying he wants us to join him in lifting the trophy. He thinks it was the right moment to do it with both of us.
"It was really special on his part. I don't think that has ever happened. That's the person he is, and the person that the world knows. Overall, it is his gesture," Rayudu was quoted as saying by NDTV.
Edited by Akshay Saraswat