International emerging player of the year: Sunil Narine
2.83K //
30 Dec 2012, 10:17 IST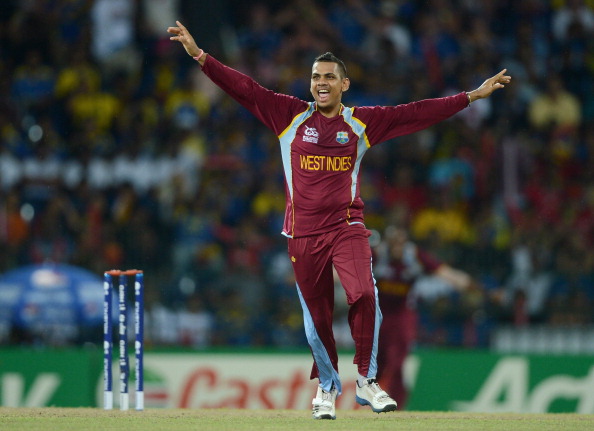 You could say that cricket is different today. Twenty20 cricket, and the IPL in particular, has ushered in an era in which players can get rich and famous even before they are able to nail down regular places in their country's team. Nowadays, we see quite a few instances of players coming to international notice through their exploits in the IPL or in other T20 tournaments.
Take David Warner for example: Australia's mightiest bludgeoner and current Test match opening batsman played in the IPL before he had played first class cricket; while the much maligned Ravindra Jadeja was the costliest player at this year's IPL auction (Chennai Super Kings shelled out USD$2,000,000 for him), despite only sporadic appearances for his country. The road to cricketing stardom, we now find, does not necessarily run through Test or even ODI cricket. These were the prevailing circumstances that framed the rise of West Indian mystery spinner, Sunil Narine.
He first came to international notice due to his performance in the 2011 Champions League for Trinidad and Tobago and has been a limited overs phenomenon. The Aussies found him problematic when they visited the Caribbean earlier this year. In five ODIs, he took 11 wickets and was such a thorn in their side that Michael Hussey admitted to the relief he and his colleagues felt when Narine did not play in the Tests.
Offered a stunning USD$700, 000 contract by the Kolkata Knight Riders, the West Indian cut a wide swathe through the 2012 edition of the IPL. At the competition's end, his side gained its first hold on the IPL title, with him winning the DLF Golden Player of the Season award. His 5.47 economy rate made him the thriftiest bowler on show, and performances like his 5 for 19 against Kings XI Punjab showed his capacity to dismember batting line-ups.
Yet while he was persecuting batsmen for the KKR, the West Indies were struggling to take 20 wickets against Australia, and again when they travelled to England for a three-test tour. His decision to choose the lucre of the IPL over representing the West Indies was unfortunate though understandable. An athletic profession can be a very fleeting one, and history is replete with instances of promising careers suddenly curtailed by illness, injury, loss of form, or selection committee fickleness. It is therefore reasonable for the sportsman to seek to secure his future as early as possible. The risk in spurning his IPL offer is that there is no certainty that a similar one would come his way again.
Introduced to Test cricket for the last Test against England at Edgbaston, he found the going very rough, conceding 70 runs in 15 overs without picking up a single wicket. Unlike the T20 game, high quality batsmen had time to decipher his mysteries. Instead of sixes, it was now okay to score in singles, and suicide was never going to be a common method for Test batsmen to perish.
The Trinidadian had some success at his next attempt at Test cricket. New Zealand's visit to the Caribbean saw Narine achieve his first five-wicket haul in tests at the Sir Vivian Richards Stadium in North Sound, Antigua in July.
After an untidy 17 over spell on either side of the lunch break on the first day, Narine returned with more spite in the last session and grabbed two wickets. Guilty of bowling too short in his first spell, he adjusted his length and added more flight in his second. The fuller length forced the batsman forward and the greater loop elicited more bounce from the track and the batsmen became decidedly uncomfortable.
For the first time in his very short Test career, he seemed capable of inflicting considerable damage on the opposition and the batsmen had a difficult time coping with his each-way turn and especially with the steep bounce he coaxed from the pitch. He ended the innings with 5 for 132 from 43 overs, and took a further three wickets in the second innings. Narine added four more wickets during the second Test at Sabina Park in Jamaica and West Indies fans would have been hopeful that a Test as well as a limited overs champion was found.
His next five-day outing, however, was extremely disappointing. The West Indies toured Bangladesh towards the end of the year, and recognizing Narine as a major threat the batsmen resolved to attack him from early. So successful was their tactic, that the spinner was only able to capture three tail-end wickets at the expensive cost of 114.33 runs per wicket in the two-game series. It was a disheartening performance to fans that expected him to be a major force in helping the West Indies back to the top of the Test rankings.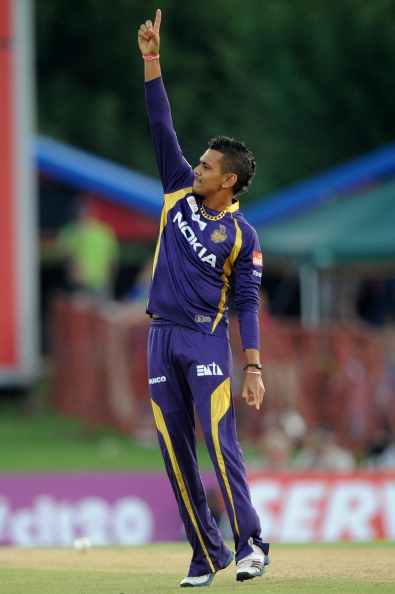 But Narine has shown the ability to bounce back from adversity. When his bowling action was questioned during the West Indies 2011 T20 competition, he did remedial work with bio-mechanical experts at the University of Western Australia and returned to game even better than before. He will no doubt need to think about and alter his Test game and return stronger to that format.
Yet for all the trouble he had in Tests, Narine has remained a consistent match-winner in limited overs cricket — there is arguably no better T20 bowler in the world. He was a constant menace in the T20 world cup, peaking in the finals with three for nine against Sri Lanka at a miserly 2.45 runs per over. It was a performance that was critical in bringing respect and victory to the West Indies – its first world title since the 2004 Champions League trophy.
As 2012 draws to a close, the Trinidadian man of guile finds himself in Australia doing battle for the Sydney Sixers in the KFC T20 Big Bash League. This is the way of cricket today, and being one of the world's foremost T20 guns-for-hire it is likely he will increasingly be plying his trade in different places as the T20 gospel spreads throughout the world. It is yet to be determined how this emphasis on the game's briefest form will affect the international game. Whatever is in store, however, it is very likely that Sunil Narine will be at its forefront.