IPL Fantasy Guru: Maximise player returns to compensate for Gayle storm
6.20K //
07 May 2015, 13:44 IST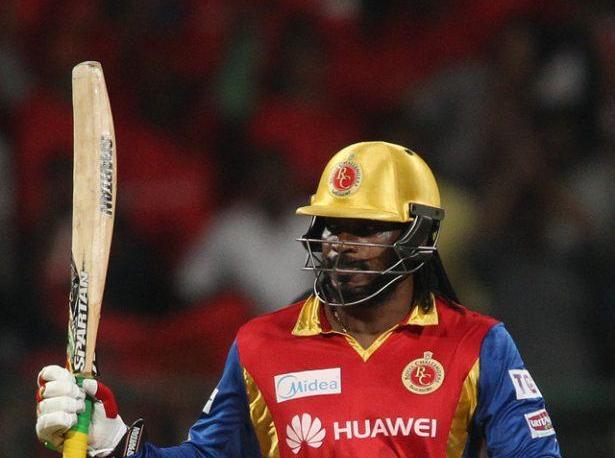 It doesn't really matter if you didn't have Chris Gayle yesterday, as only 21% of the fantasy teams had him. With the form that Gayle was in, there wasn't any obvious reason to get him in. So, of the 21%, a good number of them would have either taken him at the beginning of the tournament and later become inactive or be lagging far behind to take such a risk.
Do not try to overcompensate it and end up making more mistakes. Trying to be different for the sake of being different will lead you to nowhere. At this stage, you just can't afford to slip up further. So, just concentrate on how to get maximum points out of a substitution as usual.
Rajasthan Royals vs Sunrisers Hyderabad
Transfers made – 1; Transfers remaining – 27
Chris Gayle out – David Warner in
Manan Vohra out – Sanju Samson in
Captain – David Warner/Bhuvneshwar Kumar
If what we saw in the last match at Brabourne is anything to go by, the deck would provide reasonable assistance for pacers in the first few overs. With Sunrisers Hyderabad having the best new ball bowling attack in this edition of the tournament, I don't think it would be a good idea to bring in either Ajinkya Rahane or Shane Watson into my team.
Considering that Rajasthan Royals play their next game only after a span of 5 matches and that too at Chepauk – where these two players wouldn't be able to make an impact anyway as a result of the slowness of the deck – it could pay off big time if things go our way. The Sunrisers pacers have also been good at the death, so even one of the Royals' openers escape the new ball trap, the damage wouldn't be too big.
If you leave these two out, with Steven Smith being demoted, I don't see a capped player worth getting in. When you come to the Sunrisers side of it, I already have Bhuvneshwar Kumar, who would love to bowl on such a deck. All that David Warner has to do is see through Tim Southee's initial burst; if he does, there should be plenty of runs on offer after the ball loses its shine. Remember that the Sunrisers also play thrice in a span of eight matches, and you can easily carry Warner through till that point.
Sanju Samson would be my uncapped player pick for this match. While he does struggle against swing bowling, I see no better option.
Kolkata Knight Riders vs Delhi Daredevils
Transfers made – 4 (5); Transfers remaining – 23 (22)
Ab de Villiers out – Robin Uthappa in
Mitchell Starc out – Brad Hogg in
Virat Kohli out – Andre Russell in
Harshal Patel out – Suresh Raina in
Bhuvneshwar Kumar out – Imran Tahir in (only if DD bowl first)
Yuzvendra Chahal out – Pawan Negi in
This should be a game dominated by spinners from both the sides. I saw an opportunity to bring Piyush Chawla in during the Knight Riders' game against Sunrisers Hyderabad and used my Ravichandran Ashwin sub on it. If you do not have him in your side, do consider adding him. With the Knight Riders playing back-to-back home games, he should be capable of good returns.
Brad Hogg is an obvious choice and would be my captain as well. I would get in Andre Russell too, who may not do much in this match, but can wreak havoc against Kings XI Punjab. Robin Uthappa usually gives it away after getting off to a good start on such decks, but I need a batsman-wicketkeeper to sort out my combination issues. Like Russell, Uthappa, too, has great chances of coming good against Kings XI Punjab.
Both Imran Tahir and Amit Mishra should be amongst the points if the Daredevils bowl first. Tahir makes the cut as a result of his ability to bowl at the death. While it is true that the South African has failed to deliver of late, Eden Gardens is a different game altogether.
I would keep all of JP Duminy, Yuvraj Singh and Shreyas Iyer out despite their recent batting form, as they will be done in by the slowness of the deck. I will be employing the uncapped player trick here to bring in Pawan Negi.
Chennai Super Kings vs Mumbai Indians
Transfers made – 2; Transfers remaining – 21 (20)
Sandeep Sharma out – Ravichandran Ashwin in
Imran Tahir out – Dwayne Bravo in
Sanju Samson out – Shreyas Iyer
When he shows signs of form, you will have to have Suresh Raina in your team. With Chennai Super Kings playing two back-to-back home games, Ravichandran Ashwin is a no-brainer. Dwayne Bravo has also been exceptional at this venue, and there is no real reason to leave him out either.
Bravo is a better captaincy option than Ashwin or Raina for this match. Mumbai have a solid middle-order, so the chances of them losing wickets to Ashwin are very less. Bravo, on the other hand, can get away with cheap wickets at the death as usual. Raina may not bowl, and even if he bowls, he wouldn't be that effective since there are no left-handers in the opposition top order.
This shouldn't be a high-scoring encounter, and, therefore, the likes of Lendl Simmons, Rohit Sharma and Ambati Rayudu wouldn't be of much use. Harbhajan Singh neither bowls at the death nor up front, which reduces his fantasy potential considerably.
I would like to have J Suchith as the uncapped player for this match, but my combination permits only a batsman; hence, it is Shreyas Iyer who gets the nod.