Kings XI, Knight Riders brace up for high voltage final
3.22K //
31 May 2014, 23:30 IST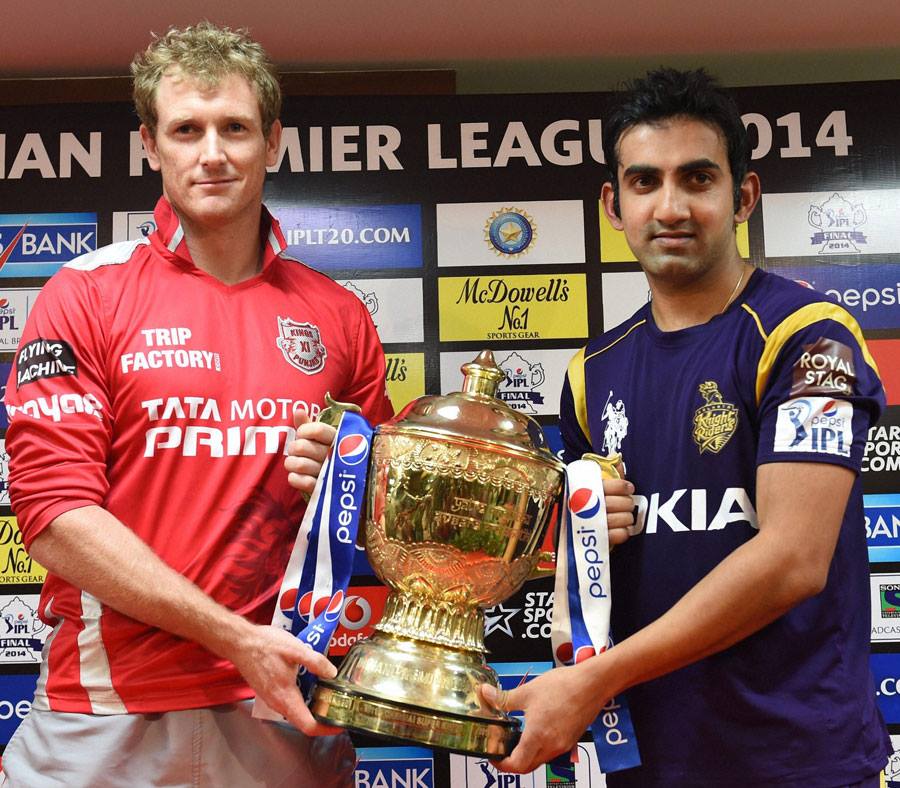 Bangalore – The Indian Premier League final is all set for a cracker of contest Sunday as Kings XI Punjab and title holder Kolkata Knights Riders brace up for a high voltage game at the Chinnaswamy stadium here.
"Both teams will face pressure. We are not going with brand new tactics but just go out and do same things to get our basics right," Kings XI captain George Bailey told reporters here Saturday at a joint presser with Knight Riders skipper Gautam Gambhir.
Echoing Bailey, Gambhir said his team would not have to do anything different but carry on with what brought them to the finals in this exciting tournament.
"We can't do much. Pressure will be there on both sides because it is final and we have to win. We will also focus on doing our basics right to be a winner," he said.
Though Kings XI lost to Knight Riders in the first qualifier at Kolkata Wednesday by 28 runs, it stormed into final by eliminating Chennai Super Kings Friday in Mumbai by 24 runs in a high octane game.
"Kings are a very dangerous side. So, we have to perform very well in all the three departments of batting, bowling and fielding to match their ability. We need to execute what we have planned. We dont discuss about opponents but focus on our strengths," Gambhir observed.
Noting that Knight Riders have been very consistent throughout the tournament in all departments, Bailey said his team would focus on what it has to do in the middle, as worrying too much about the opposition would not help.
Both the finalists had the honours of winning and losing to each other in their league encounters.
Though Kings XI did better scoring more runs in the league ties to win over rivals, Knight Riders excelled in bowling out opponents to win their last seven matches on trot.
"Our performance in the final depends on how the wicket is though both are playing on a neutral ground. Both sides have to do well in batting and bowling as expectations are high. I don't thing we have made to final on the back of one half of our team doing well. You need everyone to contribute to come to this stage," Bailey said.
Gambhir, however, said to reach final, his team had to do well in all the three departments though it might have done better than others in bowling.
"Unless we do well in all the three departments, we would not have been in final. Punjab has also done really well in all departments," he noted.
On Virender Sehwag's scintallating knock of 122 in 58 balls against Super Kings Friday, Bailey said his opener had played some beautiful innings in the league ties, though scoring only 30s and 40s.
"I think people have been harsh on Viru (Sehwag). The way he bats, forces the opposition to change their plans. Also our non-striker Manan Vohra has been fantastic by getting good partnerships with Viru," he said.
Gambhir said it was pleasing to see Sehwag score over a century at last and turning into a match winner.
"Viru was not among runs but it was matter of time that he did and he proved to be a class player. I always believed he is one of India's greatest batsmen," he said.