Aakash Chopra feels Shubman Gill's double century in the first ODI between India and New Zealand has settled the debate about Rohit Sharma's opening partner in ODI cricket.
Gill smashed 208 runs off 149 balls as the Men in Blue set a massive 350-run target for the Black Caps in Hyderabad on Wednesday, January 18. Their bowlers then bowled out Tom Latham and Co. for 337 to scrape through to a 12-run win.
While reviewing the game in a video shared on his YouTube channel, Chopra opined that Gill seems to have sealed his place as an opener, elaborating:
"He (Gill) has put that debate to rest about who should open. There were some discussions after Ishan Kishan's double century and there were some discussions about Shikhar Dhawan before that. It was even felt at times whether KL Rahul was batting at the right number but it is quite apparent now that Shubman Gill should open."
The former Indian opener feels the Punjab batter is destined to bat at the top of the order, saying:
"He is meant to play ODI cricket right at the top. India have got two double centurions in the last one-and-a-half to two months. Ishan Kishan had struck a double century against Bangladesh and here Shubman Gill has struck it against New Zealand. He has done an amazing job, how well the kid bats."
Gill has amassed 1102 runs at an outstanding average of 68.87 and an impressive strike rate of 109.00 in 19 ODIs. He has an even better record as an opener, having smashed 923 runs at an average of 76.91 and a strike rate of 108.84 in 15 innings.
---
"This format suits him the most" - Aakash Chopra on Shubman Gill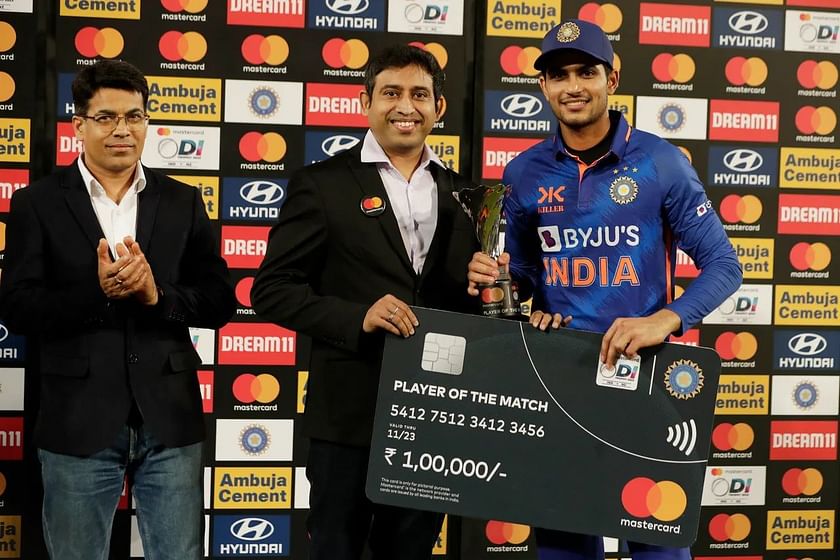 Speaking about Wednesday's knock, Chopra praised Gill for not letting the flurry of wickets at the other end affect his game, observing:
"Rohit Sharma was batting well at the start and Shubman Gill was playing slightly second fiddle to him. Although Rohit, Virat Kohli and Ishan Kishan got out, Shubman Gill kept on hitting from the other end. This format suits him the most."
The reputed commentator added that the Gujarat Titans (GT) opener was hitting sixes almost for fun in the last few overs, stating:
"When he bats, he does that in an extremely beautiful fashion. He is the fastest Indian to reach the 1000 ODI-run mark. That is also amazing and it deserves applause if a kid scores 200 in a team score of 350. He was hitting sixes in the end as though the match was being played on a video game."
Gill struck 19 fours and nine sixes during his innings. The 23-year-old smashed six maximums in the last three overs of the Indian innings, including three consecutive sixes in the 49th over bowled by Lockie Ferguson.
Poll : Will Shubman Gill score a century in the 2nd ODI against New Zealand?
23 votes