Pakistani players in IPL - 6?
2.84K //
27 Nov 2012, 10:10 IST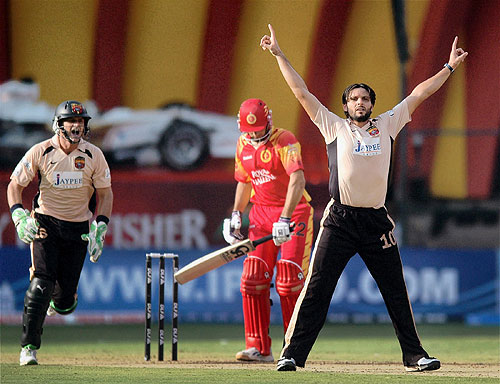 Pakistani players could finally make a return to the lucrative Indian Premier League with a PTI report indicating that some IPL franchises are reportedly scouting players from the country.
Rajasthan Royals and Punjab Kings XI are reportedly the two interested teams, who are looking at the availability and base prices of the Pakistani players.
Pakistani players have not been able to participate in the IPL since the Mumbai terror attacks of 2008, which has severely affected the sporting relationship between the two countries.
In May earlier this year, Pakistan Cricket Board president Ijaz Butt had claimed IPL Governing Council head  Rajiv Shukla had agreed to have Pakistani players in the auction.
The Council is officially yet to decide, with a meeting on the issue set to take place before the player auctions are held in January.
A Pakistani Board official added, "I think once the clearance comes it will be the board which will send names of players who can be part of the auction and even if some franchise approaches anyone directly, he will have to get clearance from the board."