Rating IPL Teams: Mumbai Indians
2.16K //
02 Mar 2013, 22:46 IST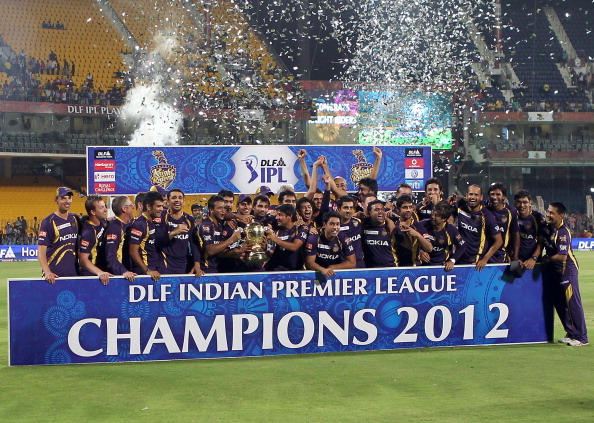 The Indian Premier League is considered to be one of cricket's greatest celebration as super stars from around the world assemble here for a period of over 50 days and dish out one of cricket's greatest spectacle. This year, the Pakistanis were supposed to be a part of the league but as it turned out, once again their names were not included in the list of auctions. I personally feel that the Pakistanis add spice to the IPL teams but there are many factors beyond sports that govern the game and these are at times unavoidable.
The teams have made some interesting buys at the auctions and the auction was very interesting even this time around as many tuned in to see who got what. The teams were not overly aggressive, though one expected teams like Kings XI and the old and new team from Hyderabad to do better. I loved the fact that they have Laxman on board but to be very frank I am not a big fan of the name they gave their team. The bigger teams looked more satisfied before the auctions but when the time came for these teams to bid, they did not shy away from adding a few more players to strengthen their squads.
One of the stronger teams in the competition is Mumbai Indians and they added some quality players to their ranks during the auctions. They have made some moves purely on the basis of sentiments and to garner public support and it is clear that though the sport occupies a great importance in the hearts of businessmen and women, business itself always has a soft corner.
The men they bought at the auctions:
Ricky Ponting – $400000
Glenn Maxwell – $1 Million
Nathan Coulter Nile
Philip Hughes
Jacob Oram
The captain's role has always been like a hot parcel which people have passed around in the Mumbai Indians camp. They wanted a player who could do the job and thus they decided to include Ricky Ponting in their squad. This could be just one theory. I feel they have added Ponting so that people can see Sachin and Ricky walk out together and thus it is a decision based purely on a business strategy. The management is aware that next year the whole team will be shuffled and thus they have decided to try the Sachin-Ricky combo for a year. A very dicey move I would say, as Ponting has never done well in Indian conditions and also is not a T20 player. Another major problem is the fact that there is no place for the maestro, given the Mumbai franchise has shelled out $ 1million for Glenn Maxwell.
Glenn Maxwell, they say, is an investment for the future but so was Richard Levi. He was just abandoned and I am sure that Glenn Maxwell will also be a big disappointment. He has just one good knock to his name and has very limited capacity with the ball. I would love to be proven wrong, but he may not be the answer to their big hitting woes.
I feel Nathan Coulter-Nile will easily justify his talents and form a great combination with Malinga. Both are very good death bowlers and Mumbai have plugged a big gap with this purchase.
Philip Hughes should be given atleast 2-3 matches which looks very unlikely as the man has got talent and may well be the solution to opening woes. I am sure Jacob Oram will be just a spectator and his country mate James Franklyn might be preferred ahead of him.
All in all, an okay-ish auction for the Mumbai Indians, but they should research a lot more before entering the auctions, they could have easily grabbed a good Indian player or someone like Aaron Finch. Wonder where Ambani will accommodate the $1million spent on Maxwell at the end of the season.
The team composition: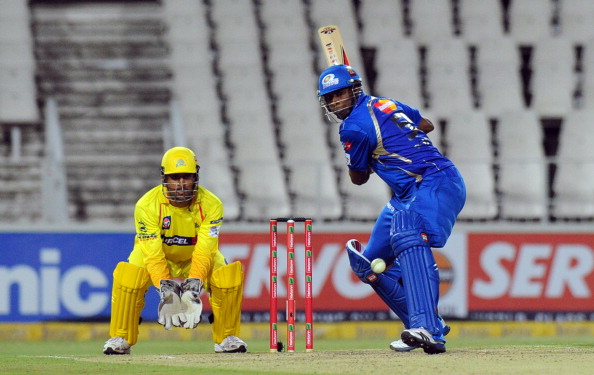 Pollard and Malinga select themselves as these guys are indispensable to the performance of the team. Pollard has made the mediocre totals swell into large ones and Malinga has always controlled the flow with some great death bowling.
Rohit Sharma and Ambati Rayudu will also make the team no matter what, as they have the talent and the skills needed to play the game. Dinesh Karthik will also make the team more often than not as he is the only skilled wicket keeper with international experience.
Sachin Tendulkar is more a necessity in the line-up than an actual utility. He has not done well in the IPL since the third edition but his star value will make sure he makes the final 11 even if he decides to play for another 5 years. The man is a genius no doubt but at some point his place in the side will be questionable. Harbhajan Singh will also be the 7th member to play all the games as he has the backing of both Neeta Ambani and Sachin Tendulkar.
The remaining players will fight for the 4 spots in the eleven and I must say it will not be an easy job. Glenn Maxwell and Ricky Ponting look the most likely to take the two foreigners slots but Dwayne Smith and James Franklyn will be right behind them.
Munaf Patel, Abu Nechim, Dhawal Kulkarni, Suryakumar Yadav and Pragyan Ojha will look to feature in turns for the 2 spots that remain.
My ideal Mumbai Indians line-up would be:
Sachin Tendulkar – Would love to see him re-invent himself
Dwyane Smith/Philip Hughes – Dwyane Smith can bowl too
Rohit Sharma – Proven performer in the format
Ambati Rayudu – Has been great for MI throughout
Dinesh Karthik – A wicketkeeper
Kieron Pollard – The man is vital and indispensable
Harbhajan Singh – The turbanator could be in his last season for MI
Lasith Malinga – The superhero of 4 seasons
Nathan Coulter – Nile/James Franklyn- Coulter-Nile will be a great foil to Malinga and bowl economical death overs. Franklyn can bat well and bowl too
Pragyan Ojha – He is a smart bowler and will give the ball a rip
Munaf Patel/Yajuvendra Chahal/Dhawal Kulkarni – They are all good bowlers
Overall Ratings
Batting: 7/10 – Need another big hitter
Bowling: 6/10 – Too much dependency on Malinga
Fielding: 9/10- A solid fielding unit
Chances of qualifying past the league stages: May scrape through as the fourth team
Chances of winning: Very low. They have the talent but lack the killer punch.