Sunil Narine out of West Indies squad for World Cup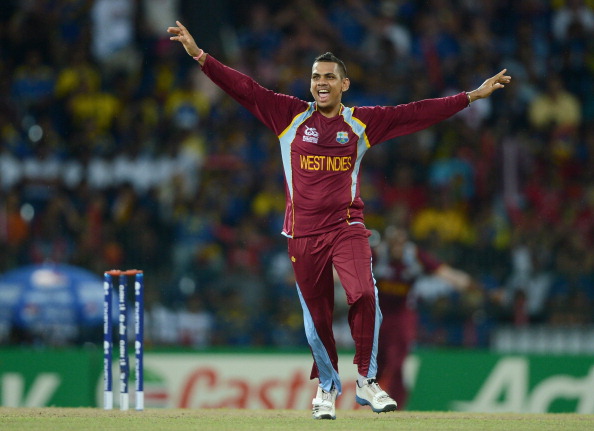 West Indies Cricket Board have announced that their premier bowler and off-spin wizard Sunil Narine has been ruled out from the 2015 ICC Cricket World Cup, and a replacement is due to be named shortly. Recent reports had indicated that lingering doubts over the legality of Narine's bowling action could prevent him from travelling to Australia and New Zealand.
Narine had been reported for a suspect action during the Champions League Twenty20 (CL T20) in India last year, resulting in him being suspended from all BCCI-organised competitions.
A statement from the West Indies Cricket Board said: "Narine has undergone intense remedial work on his bowling action and preliminary tests have shown him bowling all his deliveries under the 15 degrees flexion allowance. However he requires more time to be able to confidently bowl for a sustained period in international cricket with his new action."
Wish Windies team the very best: Narine
Narine indicated he needed more games and practice to get fully adjusted to his new action.
"Going in to the World Cup is a little too much too soon and, after consulting the WICB, for both West Indies and my sake we have decided to delay my return to international cricket until I am 100 percent confident in all that I do," Narine said.
"Whilst I am very happy with the progress made to date with my action, and I express my thanks to the coaches working with me in Trinidad and Dr. Daryl Foster in Perth, Australia, I am withdrawing from the World Cup," Narine explained.
"I would like to thank the WICB for their support and wish the West Indies team the very best for the World Cup campaign,"
This news comes after Pakistan off-spinner Saeed Ajmal announced that he will be opting out of the World Cup following his failure to make the necessary changes to his action in time for the marquee event.