It's amazing to see how video games have grown and emerged. Pretty much anything imaginable by the human mind has been created and depicted in this avenue. There are titles that will take you back in time and put you in the shoes of iconic generals in history in real-time strategic combat, and yet there are massive open-world releases that will take you to fantastical realms. Furthermore, there are dating games and farming simulation titles that let you build your dream city.
With limitless possibilities and ever-evolving technology, game developers have created new genres and pushed the boundaries to deliver unforgettable experiences.
However, not all games have lived up to expectations, and some have even done a disservice to their respective genres. In this article, we'll take a look at five video games that created new genres and five that failed to deliver, leaving much to be desired.
Note: This article reflects the writer's views and choices.
---
5 video games that gave birth to new genres
1) Pokemon Red and Green (Monster catchers)
Release year: 1996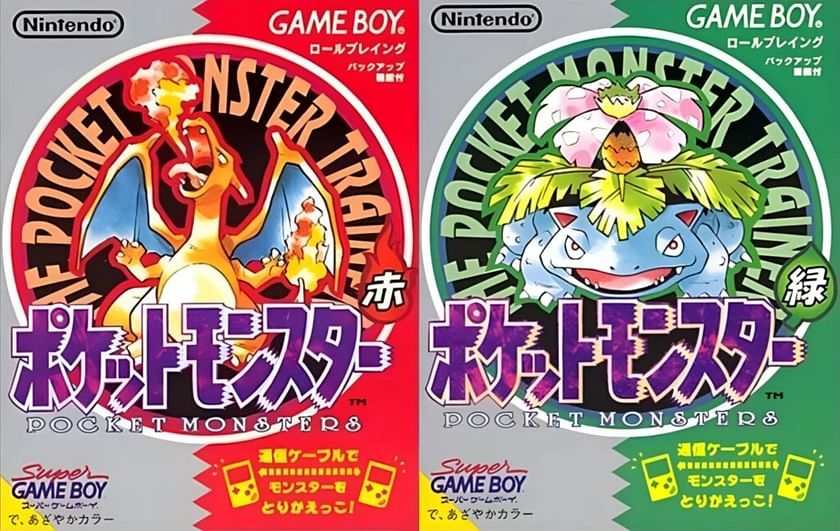 The first of many Pokemon titles, which has fascinated and enthralled at least three generations of gamers, Pokemon Red and Green was also the first full-fledged monster-catching adventure in the video gaming world.
However, the previously released title Digital Devil Saga: Shin Megami Tensei, a role-playing duology where the protagonist had the ability to summon demons, is technically the first ever video game with few monster-catching gameplay elements.
However, what makes Pokemon Red and Green revolutionary is that you can still give it a try, as the in-game mechanics are relevant even today.
---
2) Tales from the Borderlands (Shooter-looters)
Release year: 2009
Shooter-looters have a fan craze of their own, but it was Tales from the Borderlands which was the first action-adventure title to introduce the simple and unique concept of no builds or gears being the all-powerful one. There's always room for upgrades, and hence the search for better and more powerful weapons continues (procedurally generated).
Beyond the shooter-looter elements, Tales from the Borderlands and its successors, Borderlands 2 and Tiny Tina's Wonderland, are fantastic role-playing shooter titles in their own right, featuring unique and colorful artwork, dark and gritty humor, imaginative game design, superb character voiceovers, and backstories.
---
3) Wolfenstein 3D (FPS)
Release year: 1992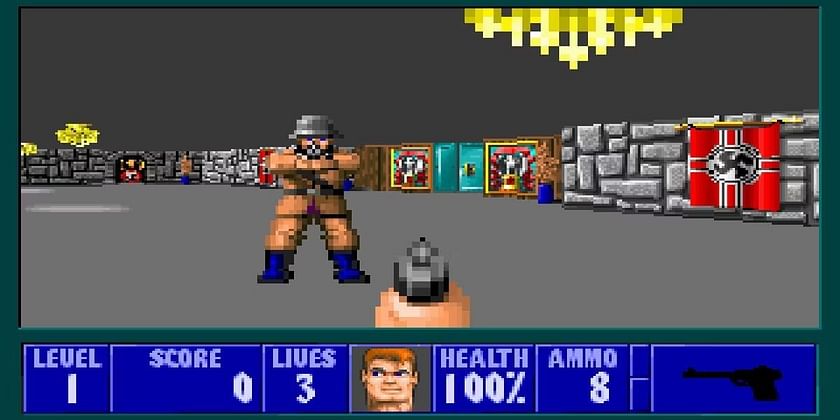 It was id Software's 1993 masterpiece Doom which revolutionized first-person shooters, which has for over three decades branched into many sub-genres today. However, the title for being the first ever FPS video game ever has to go to Wolfenstein 3D, which was released a year earlier by the same developers.
The developers were originally intending to make a stealth game but later decided to make the shooting more fast-paced, and action-packed, and voila, the FPS genre was born.
All popular FPS titles today, be it Call of Duty, Apex Legends, or Counter-Strike, can trace their ancestry to Wolfenstein 3D.
---
4) Space Invaders (Shoot'em up )
Release year: 1975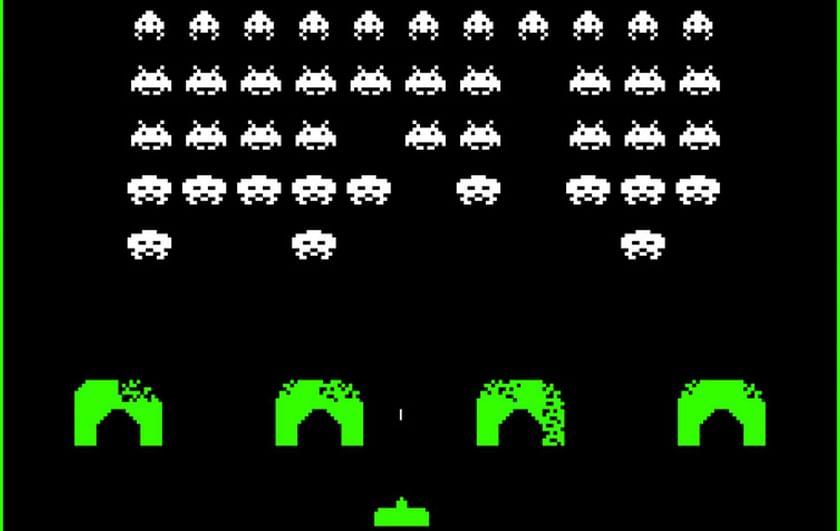 Shoot'em ups are the first shooting games that have emerged. With advancements in digital art and technology, these titles were enlarged to grander scales, and that led to the development of complicated shooter titles like Doom and Quake.
You have to go all the way back to 1975 to find the first ever shoot'em up video game called Space Invaders. It is a bite-sized game that involves controlling a blob that represents a spacecraft. Players had to fire bullets from the spacecraft at smaller invading alien crafts that come in waves. The waves of aliens intensify as you level up. Players get points when they shoot bullets at the aliens. The goal was to reach the highest score, which had no upper limit.
Since then, video games have grown so much that many developers have re-created the legendary title inside the game world of their video games. All you need to do is play GTA San Andreas. In the game's open world, visit Carl Johnson's house to play a re-created version of the legendary Space Invaders as the video game character CJ.
---
5) Demon's Souls (Soulslike)
Release year: 2009
Soulslike games are very popular these days, and they all got kicked off with Demon Souls by FromSoftware back in 2009. However, the unique gameplay mechanics were eventually popularized a couple of years later by Dark Souls.
The Soulslike genre is broadly defined by a storytelling in-game environment, which may come to levels but is often decided by a tough boss fight in the end.
Nowadays, Soulslike games are a well-established branch of action role-playing games, with popular contemporary titles like Nioh and The Surge. Yet, the majority of Soulslike titles are still churned out by its progenitor, FromSoftware.
---
Here are 5 video games that brought shame to their genres
1) Alone in the Dark: Illumination (FPS)
Consider yourself lucky if you haven't heard of Alone in the Dark: Illumination. Supposed to be a role-playing first-person shooter, Alone in the Dark is bugged by glitches, broken gameplay errors, and tactical issues.
What's more annoying is the title's terrible graphics and visibility, which gives horror game vibes with no actual horror elements. Upon release, the game didn't receive a single credit from the critiques, and it is advisable to stay as far away from the game as possible.
---
2) Amy (Horror Survivor)
Amy is a horror title whose horror elements will make you laugh. It follows the story of a young girl in a haunted city filled with terrifying creatures. Well, at least that's what the developers are trying to achieve.
But they failed at it terribly. The entire gaming world looks like a broken unfinished mess and level designs that will make you want to pull your hair out. Without a shadow of a doubt, Amy is one of the worst horror games ever created.
---
3) Vroom in the Night Sky (Action Game)
Not sure about the true genre of this game. Vroom in the Night Sky is probably the worst game you can play on a Nintendo Switch. It has racing games, action games, and Sonic the Hedgehog-styled racing vibes mashed into one package. You'll feel directionless at each level, and the graphics are terrible and confusing, which makes it feel like more of a random vroom in the dark sky.
---
4) Dungeon Keeper (MMO)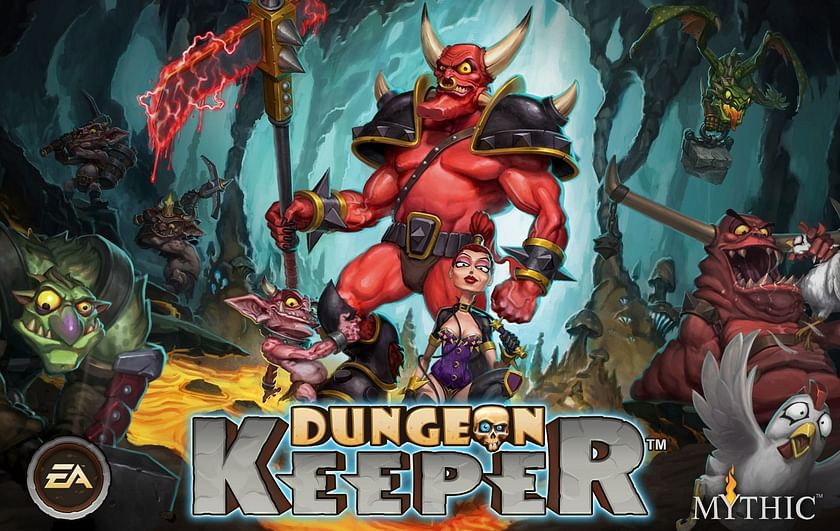 A MMO exclusively made for Android and iOS devices in 2014, whose gameplay is as confusing as the title's theme song, which goes "I am h*rny, in short for the H*rned Reaper, I am chums with the Dungeon Keeper".
Beyond that, gameplay levels and designs are terribly annoying, as players have to wait for long cooldown times, unless they pay their way out. This has to go down as a massive disservice to the original Dungeon Keeper game released by EA in 1997 for Windows and DOS operating systems.
---
5) Raven's Cry (RPG)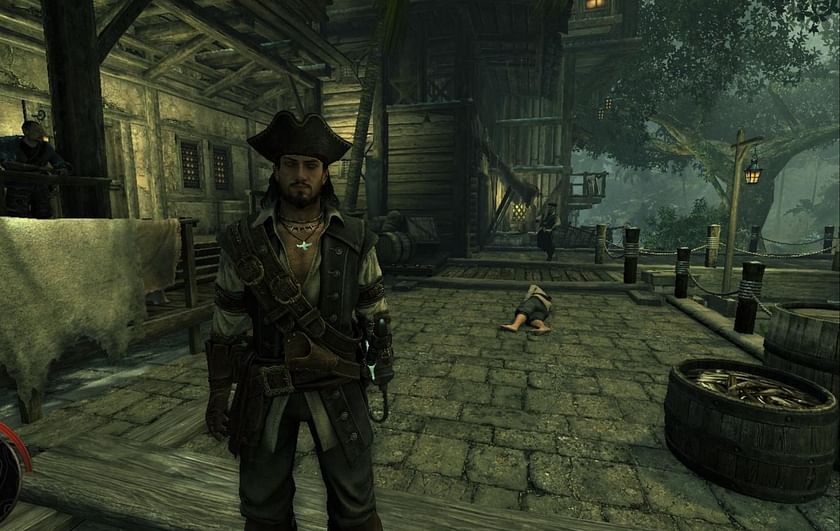 Raven's Cry is a role-playing pirate adventure, whose cinematic cut scenes and voice acting are so uninspiring and boring that it will make you want to cry. The naming of the title is probably the only aspect that the developers got right. Instead of being a swashbuckling pirate adventure, the storyline of Raven's Cry is a huge disappointment.
The initial launch was fraught with so glitches that developers Reality Pump Studios had to re-work the title and re-launch it as Vandetta. This has to go down as one of the worst RPGs ever made.
Edited by Sijo Samuel Paul