La Liga is one of the best leagues in Europe and it contains two of the biggest clubs in the world, Real Madrid and Barcelona. Over the years plenty of top class players have played in the Spanish top flight, with many going on to break plenty of records.
La Liga has seen it's fair share of assist kings and here we take a look at the top ten players with the most assists in the league :-
| | | |
| --- | --- | --- |
| S.No | Player Name | Assists |
| 1 | Lionel Messi | 193 |
| 2 | Xavi | 117 |
| 3 | Karim Benzema | 101 |
| 4 | Cristiano Ronaldo | 88 |
| 5 | Koke | 79 |
| 6 | Luis Suarez | 76 |
| 7 | Andres Iniesta | 75 |
| 8 | Dani Alves | 69 |
| 9 | Jesus Navas | 65 |
| 10 | Marcelo | 64 |
1. Lionel Messi - 193 Assists
No. 1 in the list of players with La Liga all time top assists is Lionel Messi. It is often said that the true greatness of a striker should be measured not only by the goals he scores, but also the ones he sets up for his team-mates. And that's a test that Leo Messi passes with flying colors. Lionel Messi has earned the reputation of being "The Greatest Of All Time" and his incredible work at Barcelona makes it hard for someone to argue against that.
Messi was the driving force for Barcelona during his stint with the Catalans which lasted for 18 years. With his incredible dribbling and goal scoring abilities he helped them win multiple championships. The magician from Argentina has always delivered in high pressure situations for Barcelona. Messi's sensational work in La Liga has made him one of the competition's best players ever. His best ever season in La Liga in terms of assists came in 2014-2015, when he created 19 goals for his teammates.


2. Xavi - 117 Assists
No. 2 in the list of players with La Liga all time top assists is Xavi Hernandez. Considered by many as one of the greatest midfielders to have played the sport, Xavi broke plenty of records during his time at Barcelona. The 42-year-old was well known for his superb passing ability and brilliant vision as setting up his side's attackers regularly. Over the years, Xavi accumulated 117 assists in La Liga from 505 matches, helping the Catalans win eight league titles.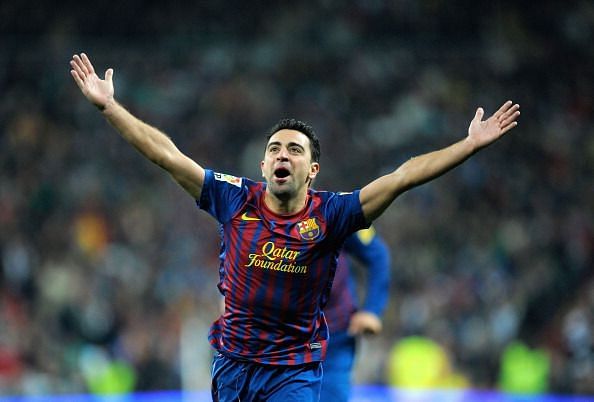 3. Karim Benzema - 101 Assists
No. 3 in the list is Real Madrid center forward, Karim Benzema. Karim Benzema has remained a seemingly evergreen player for Real Madrid over the years and has stayed put despite seeing most of his peers leave. However, he doesn't get the credit a three time La Liga winner and third highest assist maker in the history of the competition deserves.
Since the departure of Cristiano Ronaldo from Real Madrid, Karim Benzema has turned out to be the focal point of the side. The French International has been consistently finding the net for Los Blancos and has also helped the club win in clutch matches in recent games. Benzema has provided 101 assists from 410 matches for his side and the numbers will certainly increase in the coming seasons.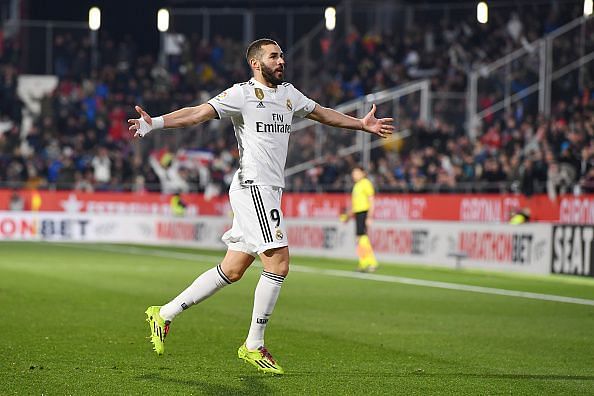 4. Cristiano Ronaldo - 88 Assists
No. 4 in the list of players with most La Liga assists all time is Manchester United superstar Cristiano Ronaldo. Cristiano Ronaldo became one of the greatest footballers of all time at the Bernabeu after joining Real Madrid in 2009. He took his career and game to new heights with the Spanish club as he became the club's all time top scorer.
Be the first one to touchdown in the latest football news.
From his first day in Spain, the Portuguese competed with former Barcelona superstar Lionel Messi and their battle, considered as a rivalry by many also extended to the Ballon d'Or and many other individual awards. Cristiano has won the La Liga twice with Real Madrid. The Portuguese who is known as a goal scoring machine has contributed some great assists for his side.Ronaldo has provided 88 assists from 292 matches for Los Blancos.