The Rockstar Games Publishers Sale is now live on the Steam store, offering some popular titles like GTA 5 at up to 70% off after the successful launch of its Last Dose update. Other beloved games like GTA 4 and Trilogy Definitive Edition are also available at heavily discounted prices.
Some classic Rockstar titles are also on sale, making it the best time to dive into nostalgia again. This article will share everything players need to know about the exciting offers on GTA 5 and more on the Steam platform.
---
Rockstar Games publisher sale once again offers GTA 5 at much cheaper prices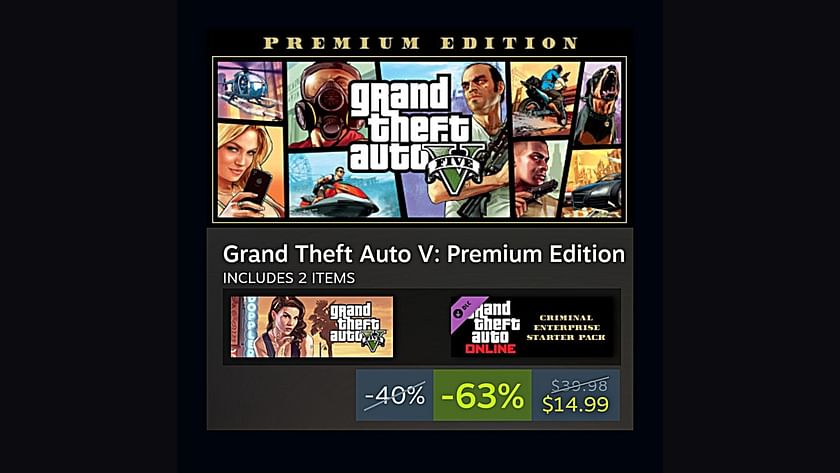 As shown in the screenshot, Steam announced a fresh Rockstar Games Publisher Sale of 2023, where players can purchase the Grand Theft Auto 5 Premium Edition at staggering discounts.
Grand Theft Auto 5: Premium Edition (63% off) – $14.99
Great White Shark Card Bundle (67% off) - $19.79
Whale Shark Card Bundle (73% off) - $23.99
Megalodon Shark Card Bundle (75% off) - $35.19
Here are the rest of the discounts available on Steam today:
Grand Theft Auto 4: Complete with Episodes of Liberty City (70% off) - $5.99
Grand Theft Auto Trilogy: The Definitive Edition (50% off) - $29.99
Red Dead Redemption 2 (67% off) - $19.79
Red Dead Online (50% off) - $9.99
Max Payne (65% off) - $3.49
Max Payne 2 (70% off) - $4.49
Max Payne 3 (70% off) - $5.99
L.A. Noire (70% off) - $5.99
L.A Noire: The VR Case Files (50% off) - $14.99
Bully Scholarship Edition (65% off) - $5.24
Manhunt (65% off) - $3.49
Players should note that by the time of writing this article, it's not clearly stated on Steam how long the discounts will run.
It's worth noting that Grand Theft Auto 5 just received The Last Dose update on March 16, 2023, adding new content as part of the ongoing Los Santos Drug Wars DLC. Players can try five new missions, drive unique cars, and earn exclusive weekly rewards.
---
This makes it even better to purchase and dive into the mind-bending experience of the two-part story in the online game.
Edited by Sijo Samuel Paul