While single-player Minecraft is quite enjoyable and often therapeutic, multiplayer can make the world's most beloved sandbox game even more fun. With the right server, players can come together and enjoy traditional gameplay or experience a new way to play.
Each in-game server has something different to offer, thanks to the creators, who each have their own distinct vision for what the server will ultimately be. There is no shortage of different servers to enjoy, from Survival Multiplayer (SMP) servers to minigame servers, Skyblock experiences, and many more.
The top servers tend to come down to what a player is searching for gameplay-wise, but some multiplayer servers can accommodate many different ways to play the game.
Note: This article reflects the writer's opinion.
---
Hypixel and 4 other servers worth checking out for Minecraft Multiplayer in 2023
1) Mineplex
Known as one of Minecraft: Bedrock Edition's most popular multiplayer servers, Mineplex also provides infrastructure for Java Edition, allowing players from across all platforms to enjoy the game together. Active player counts number in the thousands, and there's certainly no shortage of different gameplay modes to dive into. From popular ones like Survival Games and Skyblock to the kit-based mob battle game Super Smash Mobs.
Thanks to its official partnership with Minecraft, Mojang, and Microsoft, Mineplex has continued to push forward in its popularity in 2023.
---
2) Grand Theft Minecart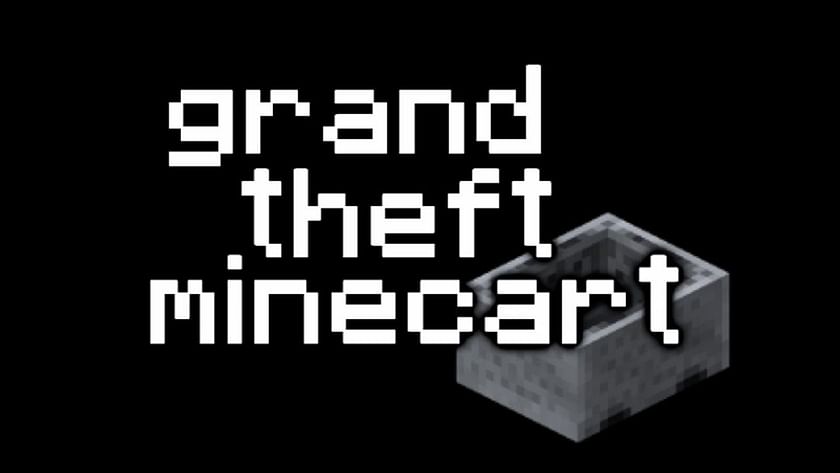 The Grand Theft Auto series is well-known for its mayhem and thrilling gameplay, and with Grand Theft Minecart, players can enjoy that same intensity within Minecraft. Everything that makes the GTA experience memorable, from the cars to the cityscapes to the weapons and being wanted by the authorities, can all be found in Grand Theft Minecart.
The server recently went through some pretty significant changes due to Minecraft's current EULA, but it's still worth action lovers giving it a try at the very least.
---
3) Minescape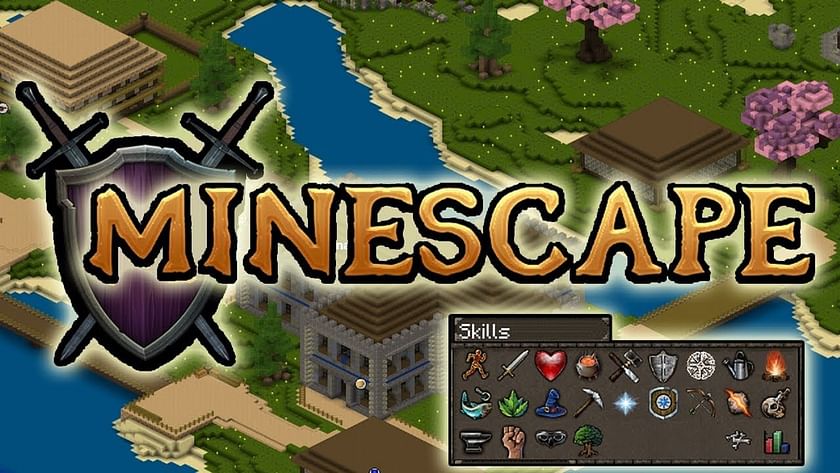 Runescape is one of the most famous MMORPG games in history, and it benefits highly from a Minecraft-flavored twist. This is precisely what the Minescape server set out to do, and it has passed the player-imposed approval test with flying colors. It won't be a server for players who don't have much time, but those who do can spend countless hours improving their skills and questing in the beautifully-crafted world.
The details paid to Runescape's original gameplay are uncanny on this server, and there is still plenty of mining and crafting to be done, as one might expect from a blend of these two popular titles.
---
4) PixelmonCraft
Pixelmon is one of the most adored Minecraft mods of all time, bringing the Pokemon franchise into Mojang's expansive sandbox. It's only natural, then, that Pixelmoncraft is just as appealing in a multiplayer setting. In this server, players can catch, train and battle Pokemon in the expansive world the server admins have formed. New creatures are constantly being added to keep pace with the Pokemon franchise. Pixelmoncraft uses other mods and plugins to provide one of the complete Pixelmon experiences players can find in any multiplayer server.
---
5) Hypixel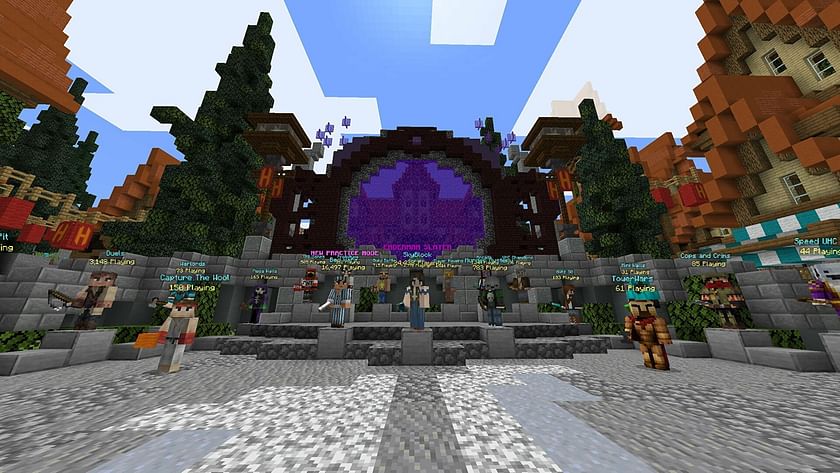 There's no doubt that Hypixel has accrued some of the highest success ever seen in a gaming server. It sports thousands of daily active users and 19 game modes to enjoy. This allows Hypixel to deliver a customized gameplay experience for every player out there, no matter what way they want to play the game.
Is Skyblock not fitting a player's preference? Maybe it's time to try Cops and Crims. Are Bedwars and Skywars not going as planned? Might as well hop over to give Turbo Kart Racers a shot. No matter what gameplay a player might be looking for, Hypixel can meet their demands and connect them with hundreds to thousands of players to work and compete with.