WWE Divas was the term used by WWE/F to refer to their female roster until 2015/16. Sable made her WWE debut in 1996 as a valet for her real-life husband, Marc Mero, which is when the term "Diva" was first used in the company. Sable quickly became a fan favorite due to her stunning looks and willingness to experiment with her outfits and demeanor. Sable's popularity led to her being featured in Playboy magazine, and she quickly rose to become one of WWE's most recognizable women.
During the late 1990s and early 2000s, WWE prioritized women's wrestling based on their appearance and sex appeal. Many of the female wrestlers were hired for their looks rather than their wrestling ability.
WWE Divas Championship
To signify the company's emphasis on beauty and glamor, the Divas Championship was created in 2008, which was exclusively for female wrestlers. WWE Legend Michelle McCool became the inaugural Divas Champion by defeating Natalya at The Great American Bash pay-per-view in 2008 to win the title. McCool went on to have a successful WWE career, winning the championship twice more and becoming one of the most dominant Divas of all time.
In 2011, the company debuted "Total Divas," a new reality television show that followed the lives of the WWE's female wrestlers outside the ring. The show was a fan favorite, and it helped to raise the profile of female wrestlers in the WWE. Since then, many legendary female wrestlers have held the Divas Championship, adding to the title's prestige.
List of WWE Divas Championships
Champion
Championship change
Reign statistics
Date
Event
Reign
Days
Days recognized
Michelle McCool
July 20, 2008
The Great American Bash
1
155
159
Maryse
December 22, 2008
SmackDown
1
216
212
Mickie James
July 26, 2009
Night of Champions
1
78
79
Jillian Hall
October 12, 2009
Raw
1
<1
<1
Melina
October 12, 2009
Raw
1
84
84
Vacated
January 4, 2010
Raw
—
—
—
Maryse
February 22, 2010
Raw
2
49
49
Eve Torres
April 12, 2010
Raw
1
69
69
Alicia Fox
June 20, 2010
Fatal 4-Way
1
56
56
Melina
August 15, 2010
SummerSlam
2
35
35
Michelle McCool
September 19, 2010
Night of Champions
2
63
63
Natalya
November 21, 2010
Survivor Series
1
70
70
Eve Torres
January 30, 2011
Royal Rumble
2
71
71
Brie Bella
April 11, 2011
Raw
1
70
70
Kelly Kelly
June 20, 2011
Raw: Power to the People
1
104
104
Beth Phoenix
October 2, 2011
Hell in a Cell
1
204
204
Nikki Bella
April 23, 2012
Raw
1
6
6
Layla
April 29, 2012
Extreme Rules
1
140
140
Eve Torres
September 16, 2012
Night of Champions
3
120
121
Kaitlyn
January 14, 2013
Raw 20th Anniversary Special
1
153
153
AJ Lee
June 16, 2013
Payback
1
295
296
Paige
April 7, 2014
Raw
1
84
85
AJ Lee
June 30, 2014
Raw
2
48
48
Paige
August 17, 2014
SummerSlam
2
35
36
AJ Lee
September 21, 2014
Night of Champions
3
63
64
Nikki Bella
November 23, 2014
Survivor Series
2
301
301
Charlotte
September 20, 2015
Night of Champions
1
196
196
Deactivated
April 3, 2016
WrestleMania 32
—
—
—
The Women's Revolution
However, it wasn't until 2015 that the Vince McMahon-led promotion started taking Women's Wrestling seriously. With fans taking over Social Media with the "GiveDivasAChance" hashtag, WWE finally realized the need to give their female roster the spotlight it deserved. This movement started by the fans was called "The Women's Revolution" and aimed to provide more opportunities for female wrestlers to showcase their in-ring abilities and to be treated as equals to their male counterparts. The movement gained traction in July 2015, when WWE broadcasted its first-ever women's wrestling match on its flagship show, Monday Night Raw. The fight saw Charlotte Flair taking on Brie Bella, and it was a pivotal event in WWE history.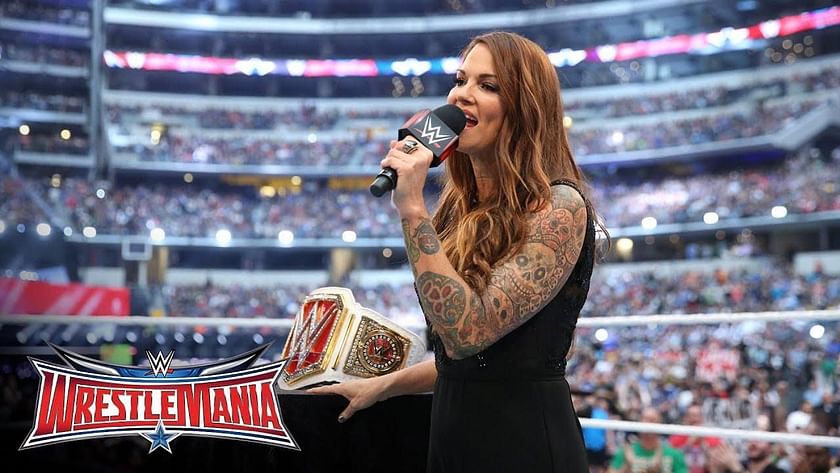 Throughout 2015 and 2016, the Women's Revolution gained traction, with female wrestlers such as Becky Lynch, Sasha Banks, and Bayley becoming fan favorites. In 2016, the WWE also introduced a new Women's Championship to replace the Divas Championship. Charlotte Flair won the new Women's Championship for the first time at WrestleMania 32 in April 2016. The championship was created to reflect the WWE's new direction in women's wrestling, with an emphasis on athleticism and skill rather than looks and sex appeal.
The Women's Revolution has thrived in the years since its inception. Since then, WWE has staged a number of historic women's matches, including the first-ever women's Royal Rumble in 2018 and the first-ever all-pay-per-view, women's Evolution, in 2018. Hiring mainstream female talent like Ronda Rousey, along with giving the Women of WWE opportunities like main-eventing WrestleMania has truly worked in favor of WWE's claim of treating genders equally.
WWE has come a long way in its treatment of female wrestlers, from treating them as mere eye candy to attract more male viewers to treating them with equal respect and responsibility as their male counterparts.