5 reasons why I hate Tendulkar
11.93K //
18 Nov 2012, 00:17 IST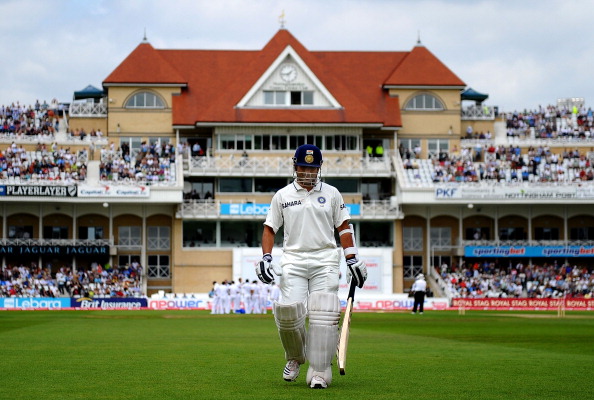 In India, sun rises in his hands, Mathew Hayden said. There are two kind of cricketers, Sachin Tendulkar and the rest, Andy Flower said. Everyone has an opinion when it comes to this cricketer. He is a demi-God in India and manages to win a standing ovation every time he walks into the field to wield the willow in any part of the cricketing globe. He never ceases to topple the TRP ratings of other channels while he is batting and sponsorship rates soars if he is playing. Ticket sales double every time he bats and so does the decibel level at the stadium.
But despite all this, I hate him. There are 5 reasons why:
1) I have flunked quite a few exams in High School, thanks to Tendulkar.  I am sure I have company on this front. Every time he bats, that perfect stance, those keen eyes that are lit up when he spots a loose ball, the straight bat that comes down and thuds, and last but not least, the most picturesque follow-through ever, is something that is irresistible. The harder you try to stay at sea, the more you're into it; sinking neck deep in the waters of brilliance and virtuoso. I do make up my mind to concentrate on my books and seldom watch the match, but before I come to a conclusion in this regard, I am sucked to the television set by the batting magnet. I have flunked quite a few times because of him, and hence, I hate him.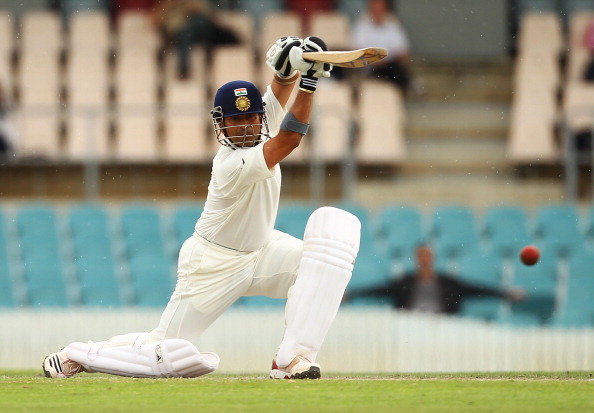 2) Every time I criticize him, call for his head, he comes back all guns blazing only to make a mockery of my hypothesis. Yes, in 2006, when his form was sinking and when it fell to an all-time low, there I was, contemplating an end to his career, advocating the thoughts of him being in his wane. He shot back, resurrected, hit a purple patch, struck tons left right centre and finally stood there, kissing the World Cup. From the experts to the rookies, there have been guys who have shied to voice their opinion about his form; once bitten, twice shy they say. Not everyone learns from his follies, as you find a whole lot of detractors today calling for his head, unaware of the fact that they are going be ridiculed downright, after the ongoing Test series. All my predictions and hypothesis finds its way to the trash can when it comes to this master. I seem a total novice with my postulations about him. I hate him for that.
3) I am a Chennaite. My home IPL franchise is the Chennai Super Kings and every time during the IPL window, there is a splurge of the yellow fever. CSK's clinical performance over the years has taken the its fanfare to an entirely different level. Being in Chennai and sitting at the M.A.Chidambaram stadium, it is impossible to be smitten by the yellow fever and yet I remain rooting for Mumbai Indians. For all the flak Tendulkar's captaincy has drawn, I wanted him to engineer Mumbai Indians to an IPL victory. I supported MI ahead of CSK – my home team. Yes, I am that fan of Sachin who wouldn't want to see him lose, who would switch-off the TV every time he gets out, who would prefer a Tendulkar century more than a victory for the team. I am remorseful while I write this, but the bitter truth remains that for me, Tendulkar comes before team India. For such an attitude, I am chastened by the society and a lot of rancour has been aimed at me by my fellow city-mates. I hate him for putting me in such an embarrassing situation. I totally hate him for this.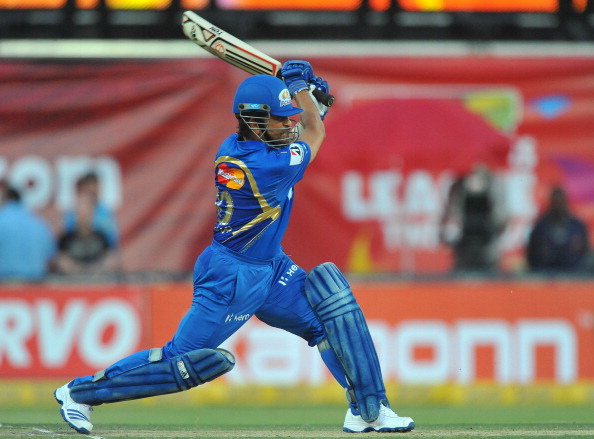 4) Like the millions back home, I was lured into cricket by this master. His legacy made me the ardent follower I am today. 2003 World Cup was the time I started watching cricket, understanding the nuances of the game. This was a sensational tournament for Sachin Tendulkar and his 98 against Pakistan is still savoured as one of the best ODI knocks. I was made to sit up and watch, awestruck by what transpired on the TV. First impression is the best impression, and over the decade I have excavated all his innings, thanks to Youtube and today, stating that I am a fan of him is an understatement. The fanfare has reached a point that today, I just update myself on the scores while Tendulkar isn't playing. That urge in me to cancel the day's programs and catch the action on the TV doesn't peak while Tendulkar isn't playing. On the other hand, if the master is playing, even if it was my first date with the love of my life, I would procrastinate it to watch him. Now, I take deep regret in saying that, after Tendulkar retires, I am sceptical about me following the game with the same enthusiasm as I do now. Without cricket, life would be all dull and soporific and every cricket fan would want to avoid such a situation. I blame him for putting me in a spot. I hate him for that.
5) Last but not the least, this has been playing in my mind over the years. Belonging to the Tendulkar era and having meticulously watched all of his innings, it becomes practically impossible to appreciate other batsmen. Though there are comparisons doing rounds around the cricketing circles, Tendulkar scores over everyone in some fronts, namely – adaptability and longevity. There have been batting stalwarts who've graced the game, but there hasn't been anyone better than Tendulkar to have ruled the roost in both the formats. There have been great Test batsmen, but when it came to ODIs, their brilliance was limited. The vice versa holds too. This is where adaptability comes to play. Improvisation is the key and there isn't a better working model than Tendulkar for it. Some of his shots that he incorporated into his game to suit the shorter format, such as the back-foot punch that finds the gap with a surgeon's precision and the paddle sweep that can never be played as finely as he does. Hence, this improvisation has made him a master in switching gears between the formats. Therefore, for me, Tendulkar is the best batsman. Such comparisons have turned to hatred and more often than not, I haven't been able to appreciate certain scintillating innings from Kallis or Ponting or even Dravid. Comparisons become inevitable and with the master being invincible, other batsmen are often undermined. I hate him for barring me from lauding other batsmen. I hate him the most for this.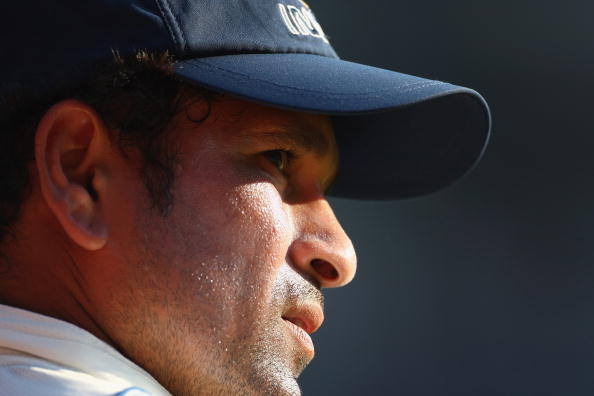 These serve as the main reasons as to why I hate Tendulkar. Well, the day isn't far when there wouldn't be this Tendulkar to hate. He would have called it a day, hung his boots and rested his willow. He would retire, but his love for the game would last forever. The romance wouldn't dry up. To all the detractors, hate him to the maximum now, for after he's left, your eyes would moisten and you too would love him that day.
Now, he's made me cry, and I hate him for this too.