Ajinkya Rahane and Lokesh Rahul - Products of the Rahul Dravid school of Cricket
4.26K //
12 Jan 2015, 03:04 IST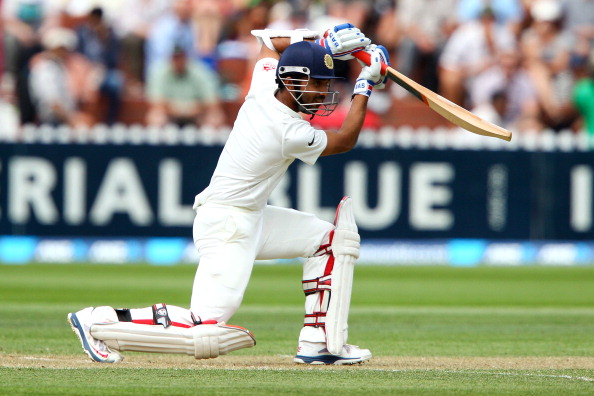 Rahul Dravid is a man who should seriously consider donning the role of India coach in the near future. A few years spent at Rajasthan Royals, and he has already ushered in two rising stars of this generation – Ajinkya Rahane and Sanju Samson. And then there is Lokesh Rahul, who adores this cricketing legend. Dravid spends time giving advice to this yound lad also from Karnataka.
Rahane's hard-earned place in the team
There's a lot to like about Ajinkya Rahane these days. Not just the scores, but also the way he goes about his business. In an age where flamboyance and aggression defines good cricketers, Rahane is an exponent of the old school – where batting comes first and in-the-face theatrics take a backseat. He is calm and composed and carries a head beyond his years.
Years of toil in the domestic scene has helped him stay grounded, so have the countless benches he warmed during the last few years, when he was the 'water boy' for the team. Traveling with the squad, he saw a period of great changes in the Indian team – from retirements to a domino of overseas losses.
For someone who has been with the team for a while, last year has been defining of sorts for his career. Just 8 runs of his entire Test career have come in the subcontinent, and that speaks volume of his skill and technique.
Rahul's brave innings at Sydney
For someone whose first Test match was a disaster, Lokesh Rahul has come back in the reckoning with a phenomenal century at the SCG. His sublime strokes and fine technique during his crafty innings caught the eyes of a few legends.
Coming into the squad as a debutant for a tour down under, Rahul will take home with him a series that might just be the starting point of good things to come for Indian Test cricket. This series saw the evolution of quite a few cricketers, and has given us a sneak peek of what to expect from this young side in the next few years.
2014 has been a test of fire for many
2014 – A year that has been a test of fire for all the young Indian batsmen comfortable playing in home conditions. With tours to South Africa, England, New Zealand and Australia, Indian batsmen have now gone through a initiation ritual that has put their technique and temperament to the ultimate test.
A few players came out of it unscathed, while a few got burnt. The unscathed players will go a long way in their careers, and the burnt ones need to regroup and assess their approaches.
The past generation of Indian players stood the test of fire in their debut series, and evolved into cricketers who could take on teams away from the comfort of sub-continent conditions. Sachin Tendulkar played quite a few away series at the start of his career. So did Rahul Sharad Dravid and Saurav Ganguly. What these tours did to them early on in their careers is reflected on the scorecards.
This is exactly what Rahane should look to capitalize on, given that he is one of the few still standing tall at the end of the most challenging year for Indian Test cricket in recent times.