Deccan Chargers : Defying Logic
1.29K //
09 Mar 2012, 09:49 IST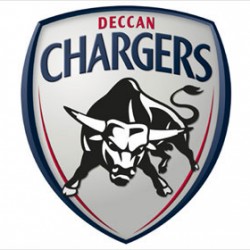 The champions of the second edition of the IPL have had a mixed bag. In the first season, they were studded with stars like Gilchrist, Symonds, Afridi, Gibbs along with the then Indian fringe players like Rohit Sharma and Pragyan Ojha. However the initial attempt was an utter failure where they were placed last in the table. Gilchrist took over from Deccan's iconic player – Laxman as captain and soon guided the side to the title. Three stars of their successful campaign in South Africa, in 2009 were Indian players namely Rohit Sharma, Ojha and R.P.Singh.
Unfortunately all the three would be with Mumbai this season. Third season began terribly but soon they rallied to enter the semifinals where they lost to the eventual champions – the Chennai Super Kings. In the 2010 auction, the Deccan side was reorganized with Sangakkara at helm, Pietersen, White, Steyn forming the international band. Ishanth Sharma, Mishra and Ojha were Indian stars. The side didn't live up to expectations, but scraped through to make the semifinals.
Their trading and auction for 2012 is highly incorrigible. Trading Pietersen to Delhi and Ojha to Mumbai means they have lost two players of certain starting XI. Fresh faces inducted this time are Lara's clone – Darren Bravo, Parthiv Patel and Daniel Harris. With a weak Indian contingent, they had defied the logic by selling an Indian star Ojha , who is among the top three wicket takers in IPL. Bowling still looks competent when compared to batting.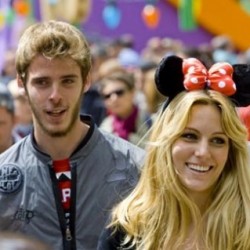 At the top, Shikar Dhawan offers solidity and Parthiv can form a solid opening pair. Sunny Sohal and Tanmay Srivastava can hold up the opening slot too. Both have a track record. But none of them are ones capable of winning matches all on their own.  The middle order has lot of unknown Indian names like Ravi Teja, Tanmay Srivastava, Sunny Sohal, Ankit Yadav, Bharath Chipli. The addition of Jhunjhunwala is a heartening move by the franchisee. Foreign strength must carry the team forward in batting. Sangakkara, White, Duminy are proven champions of shorter format. Darren Bravo is likely to make an impact with his conventional batting modeled as Lara. But, the gap caused by trading Pietersen is too big to fill.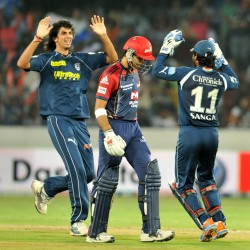 Bowling is their weapon; Steyn and Ishanth will operate the new ball and the support cast includes Manpreet Gony, Veer Pratap Singh, Sudhindhra etc. Steyn is the world's best Test bowler but his effectiveness in T20s is still under question. Ishanth has a  similar reputation and has a tendency to bowl wayward. The form of these two will determine the progress of  the Chargers in the IPL.  Theron and Christian can do a good job with the ball to support the spearheads. Theron especially is a death over specialist. Spin is weakened by selling Ojha to Mumbai and the entire onus is on Amit Mishra to hold the end. His support cast includes a slew of domestic spinners in Quadri, Ankit Sharma, Bhandari, Akshath Reddy etc.
In Christian they have a quality all-rounder. White can bowl and so can Duminy roll his arms. Indian recruits include few dual purpose players too. Sangakkara is likely to be the wicket-keeper with Parthiv as his back-up.
The problems faced by Deccan are mostly with the selection of the side. While they needed a quality Indian player, they were not in the race for most of the IPL 5 auction. With an already weak order, the decisions to trade Ojha and Pietersen who will be sure starters in XI are unaccountable. Deccan Chargers hence are not charged enough to be labelled as competitors for the title. Defying logic in the side selection keeps the Deccan uncharged.
Best XI : Shikar Dhawan  – Parthiv Patel – Kumar Sangakkara – Jean Paul Duminy –Abhishek Jhunjhunwala – Bharath Chipli – Daniel Christian -  Amit Mishra – Dale Steyn – Ishanth Sharma – Ishank Jaggi.