Delhi Dare Devils : Excitement Guaranteed
862 //
17 Mar 2012, 10:01 IST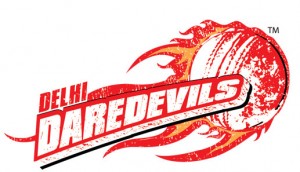 Strongest side on paper in the first three seasons, Delhi Daredevils messed up at the auction last season going for too many sloggers and pacers which neglected the spin and defensive game plan of the side. After a less than ordinary season, they are back into business making some smart buys in auction and transfers. They strengthened the middle order with transfer of Pietersen from the Deccan Chargers and Ross Taylor from the Rajasthan Royals. In the auction they bought Jayawardane and sensational all-rounder Andre Russell and latest Kiwi rookie pacer Doug Bracewell. While this has vastly improved the middle order and pace battery, the need for a genuine spinner is unaddressed. With matches on Indian pitches, their lack of a successful spinner can hamper their ambitions.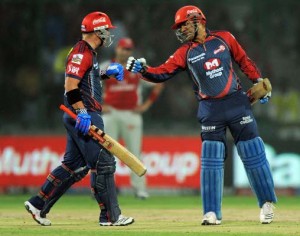 Sehwag will lead the side and questions on his fitness remain. His form has deserted him on the Australian tour but let us not forget, on his last ODI innings in India he smashed a world record. Though the side's fortunes will not rely on Sehwag as much as last season, still a Sehwag special or too can drive the side home in no time. His captaincy has been adequate if not great over the years. He will have a statement to make after being dropped from the ODI and T20 sides citing fitness.
Batting card is abundant with so many big game players. In Sehwag and Warner they have one of the strongest opening pairs. Both the players can walk away with the match in a handful of overs. Warner's recent form has been amazing with his ability to adapt to the conditions and play a waiting game while continuing with his natural attacking instincts. If Sehwag and Warner can terrorize, silky touch to the batting is given by Jayawardene. He has already stated his role to be that of a finisher and Delhi cannot ask for more.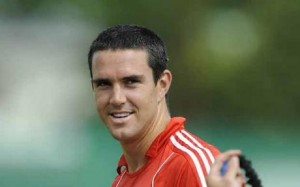 Pietersen and Taylor are both destroyers and accumulators and each has shown his prowess in the format many a times. In-fact the biggest question will be whom to pick and whom not to among the four talented match winners. Australians Finch and Birt are two more of unhindered hitters. Indian contingent includes the keeper batsman Naman Ojha whose role will be pivotal in the middle order, promising youngster Unmukt Chand adds to the depth. The best batsman of  the Indian domestic season this year, Bist is a welcome addition. Venugopal Rao the veteran batsman will be the work horse for the side as always.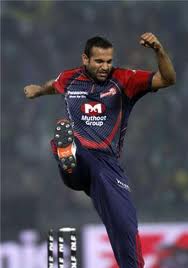 All-round talent is abound with a rejuvenated Irfan Pathan who has found his zip and nip back along with talented bat in lower middle order. Russell is among the exciting prospects of IPL and he might do a Pollard (circa 2010) this time for Viru. Roelof van der Merwe is another utility player. Naman Ojha is the only wicket keeper in the side. In case an injury occurs Delhi might be forced to use a standby of much lesser standard.
Spin is the weakest link. Delhi missed the bus by not selecting a reputed spinner despite so many options available. An international quality spinner could back up the good pace attack well. In such scenario, Yogesh Nagar holds a lot on his shoulders. He has been successful in the domestic scene but will be tested by quality batsmen from other sides. However the side has a fleet of domestic spinners. Juneja and Vikas Mishra are billed to be the future stars and can boost their CV with a good IPL. Other options include Sehwag and Pietersen's part time spin. Local players like Nadeem, Raval and Negi could get a chance given the weak attack.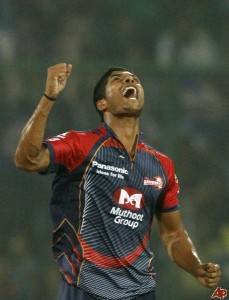 Fast bowling wealth is abundant. Morne Morkel leads the attack that includes two promising Indian players in Umesh Yadav and Varun Aaron. Umesh will be keenly followed this time after early success in International Cricket. Aaron if fit can test the opponents and their lightning pace could help Delhi. Pathan is always a big strength and his recent form suggests good time. Bracewell and Russell are new signings and both have impressed last year for their respective nations. Experienced Mumbaikars Agarkar and Salvi must play the role of mentors.
Overall the team is filled with exciting batsmen and quicker bowlers. The batting is undoubtedly the big plus. Perfect balance of hitters and enforcers will make life hard for the opposition bowlers. Delhi has so many exciting prospects in their line up and each can set the stadium ablaze with a sizzling range of shots. Fast bowling is a plus for the side and with an attack studded with youth and experience, Delhi can relax. But lack of reputed spin options is a big drawback and could come to haunt the side in key matches. One guarantee from Delhi side would be unlimited excitement with their galaxy of power packed hitters.
Best XI : Virender Sehwag – David Warner – Kevin Pietersen – Naman Ojha – Mahela Jayawardene – Unmkut Chand – Andre Russell – Irfan Pathan – Ajit Agarkar – Yogesh Nagar – Umesh Yadav.