IPL 2014: Fantasy Guru employs 'Schedule Mantra'
9.38K //
20 Apr 2014, 06:33 IST
I am aware of the fact that I have been quite lavish in the last four matches with the way I have used up the 'transfer count', which has come down from 75 to 66 in the process.
It was done with due consideration and after noticing that the 'schedule mantra' can be applied in the next phase, which means activating the 'hold back mode'. Every move made in the last four matches had a great chance of giving us a lot of impact points. Although only Glenn Maxwell delivered, the others positioned themselves in such a way that they could have provided a lot of points.
The game works in such a way that you have no control over whether the player actually delivers; you can only give yourself the best chance and hope the team strategies and players won't let you down.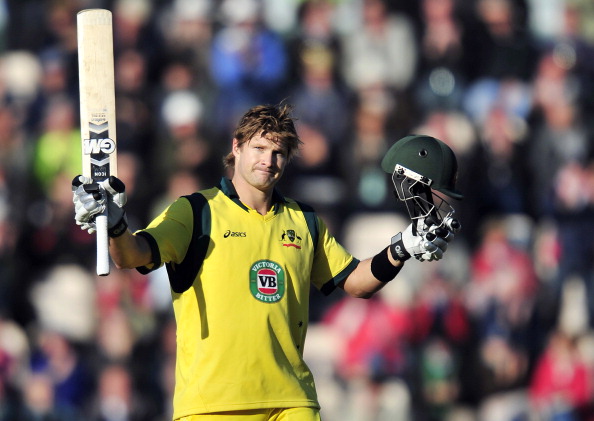 Get rid of the Mumbai Indians players:
Mumbai Indians next play only after a span of 6 matches. So, no matter how good a Mumbai Indian you have in your team, he should be your first guy to be thrown out while making substitutions. I wasn't quite aware of this while asking you to substitute Sanju Samson for Manish Pandey in the last match; instead, it should have been Aditya Tare who should have made the way. Moreover, Samson's Rajasthan Royals play the very next match.
I realised this while making the transfers and altered it accordingly at the last minute. As I fell 50,000 short to complete the transfer, I swapped Ajinkya Rahane for Rohit Sharma, too.
While I regret for having misled you in this regard, I still stand by my decision to pick Tare ahead of Yuzvendra Chahal. There was no logic in picking Chahal against some of the best players of spin in the world, but Mumbai Indians just disgracefully capitulated, something that I can't take responsibility for.
Schedule Mantra – value per transfer:
It is a ploy of getting more points from a player before transferring him out. For example, consider that among Amit Mishra, who plays two matches in a round, and Sunil Narine, who plays 1 match in a round, you can pick only one and whoever you pick needs to be transferred out after a certain point of time to accommodate a new player.
Although Mishra may not give as many points as Narine in a single match, when you take into consideration that he plays two matches before getting transferred out, he gains more value than he actually deserves. It would be shrewd to pick Mishra who can give 175 (100+75) points in two matches combined ahead of Sunil Narine who could come up with 140 points in a single match. The possibility of a fabulous player, no matter how good he is, as we witnessed in the case of Narine against Daredevils, failing to deliver on a day is high, as well. To sum it up, it is taking a temporary blow for the greater benefit of delivering the knockout punch.
The tricky part is that you need to need to find how many matches constitute a round in a particular tournament. The length of a round varies from tournament to tournament.
What constitutes a round in IPL 7?
It is how quickly a team plays its second match. The best use of a schedule mantra in IPL 7 is when a team plays twice in a span of 3 matches. The need for it has finally come now.
Those who think they have done it already in this IPL have messed it up big time by losing out on chances of making use of another valuable player. A team has so far not played twice in a span of 3 matches; they have done so on 4 and 5 match spans, though. Reserving a player for that long when the ideal round limit is only 3 is just being inconsiderate. While a 4-match round may at least be acceptable on a select few occasions, a 5-match round is something not even worth considering about.
One also needs to be aware of the fact that just because a team plays back-to-back matches doesn't mean you will have to pick more players from the team.
Rajasthan Royals vs. Kings 11 Punjab
Transfers done – 3; transfers remaining – 63
Rohit Sharma out – Ajinkya Rahane in
Lasith Malinga out – Shane Watson in
Sunil Narine out – Brendon McCullum in (done now for budget and combination purpose)
Manish Pandey out – Pravin Tambe in
Captain – Shane Watson or Glenn Maxwell
Shane Watson to make it big:
While I did not have Shane Watson throughout the World Cup T20 and for the first IPL match as he would struggle against spinners on supportive decks, the time has come for him to make a grand entry into my team. In contrast to what people make of his poor run of scores of late, it is not that he is out of form; instead, he is just being outplayed. I believe my theory will be justified in the next match when he takes on Kings 11, who don't have quality spinners in their side.
Ajinkya Rahane:
Yet another player who didn't find a spot in Guru's team last time around. He was lucky to survive Bhuvneshwar Kumar and Dale Steyn against Sunrisers to make a reasonable score: dropped catches, missed edges and plenty of luck played a part in his knock.
Rahane, despite being cheap, is set to face two of the weakest bowling attacks in the league in KXIP and CSK. A specialist in accumulating runs against not-so-threatening T20 attacks, Rahane also makes his way into the side.
None of the other capped Rajasthan Royals players make the cut; I stick to my explanations in the last article as to why I don't think any other Royals player deserves a spot.
Sanju Samson and Dhawal Kulkarni:
Both of them made into my side in the previous Royals fixture due to different reasons: one as uncapped and the other to keep up with the budget.
Samson looked like a fish out of water against Sunrisers; it didn't quite surprise me given the quality of bowling he faced. Apart from Johnson, the KXIP bowlers don't pose any threat to the Kerala wicket-keeper batsman and hence he stays where he is.
Kulkarni, who is already in the side as well, can be expected to get a couple of wickets, with Virender Sehwag being the most likely first victim.