IPL 2014: How the teams stack up - Part 1
4.08K //
18 Feb 2014, 12:57 IST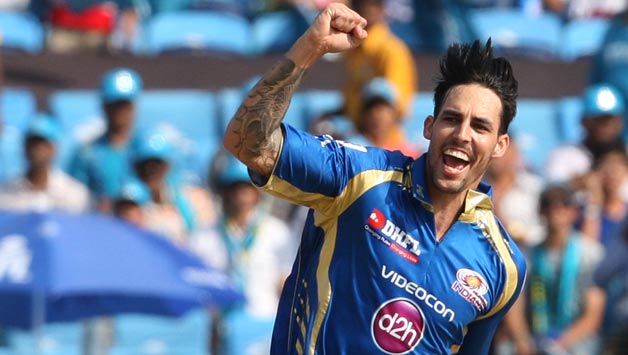 The 2014 IPL auctions did spring up a lot of surprises with some teams taking the auction by the scruff of the neck while others going with their tried and tested strategy. Chennai Super Kings, Rajasthan Royals and Mumbai Indians retained the maximum five payers and went into the auction with a very truncated purse, Delhi Daredevils – the two-time wooden spooners – aimed at a total revamp of their team going in with zero retentions and the maximum purse of Rs 60 crores.
Royal Challengers Bangalore broke the bank on day one for Yuvraj Singh spending a whopping Rs. 14 crore, half of their available balance while Mumbai Indians took home the IPL 7 target guy Corey Anderson for a lowly Rs. 4.5 crore. During the auctions, RCB and Kings XI Punjab went with the strategy of stacking up their team with superstars while Rajasthan played it smart once again ending up with maximum number of players with minimum money spent.
Here is an attempt at analysing the team composition of the four IPL teams – Sunrisers Hyderabad, Kolkata Knight Riders, Chennai Super Kings and Mumbai Indians. The other four teams will be covered in the second part.
Sunrisers Hyderabad
Shikhar Dhawan (capt), Aaron Finch, David Warner, Naman Ojha (wk), Venugopal Rao, Darren Sammy, Karn Sharma, Bhuvneshwar Kumar, Amit Mishra, Dale Steyn, Ishant Sharma.
A Finch and a Warner at the top of the order is definitely much better than a Patel, a Reddy or a Vihari and Sunrisers went about in the same pattern for the rest of their squad at the auctions upgrading their existing squad. A bowling heavy side in the previous season, SRH played well by further strengthening the bowling department and added the bonus buys of the two Australian openers to make their squad from good to a dangerous one.
The local Hyderabad players disappointed last season and the team management showed little interest in any of them this year. They picked up Ashish Reddy only when his name had come thrice under the hammer. With two retentions and five buy backs, SRH ensured that their core team was intact and got some fabulous additions.
Kolkata Knight Riders
Gautam Gambhir (capt), 2 Manvinder Bisla, 3 Jacques Kallis, 4 Manish Pandey, 5 Robin Uthappa (wk), 6 Yusuf Pathan, 7 Debabrata Das, 8 Piyush Chawla, 9 Morne Morkel, 10 Sunil Narine, 11 Umesh Yadav
With only two retentions it was rather clear that KKR were going to play ball at the auction. But they messed up on day one only to recover partially on day two. Even though Jacques Kallis was retained, their strategy to raise his bid knowing that they would be using their Right-to-Match card was a clear misjudgement.
They let go off their local talent, especially Ashok Dinda and Laxmi Ratan Shukla, but got heady mix international bowlers. The X-factor was clearly missing from their eleven and squad until the last buy of Pat Cummins. But, they have been able assemble a team of workhorses and even if this bunch might not demolish any opponent, they are more than capable of winning more matches than losing.
Chennai Super Kings
1 Dwayne Smith, 2 Brendon McCullum, 3 Faf du Plessis, 4 Mithun Manhas/Baba Aparajith, 5 MS Dhoni (capt/wk), 6 Suresh Raina, 7 Ravindra Jadeja, 8 Dwayne Bravo, 9 R Ashwin, 10 Ashish Nehra, 11 Mohit Sharma.
Retaining five players meant CSK had a solid plan coming into the auction and they executed it well very putting up a team for all conditions. All five of the retained players have been the best IPL players and CSK were merely looking to build a team around them.
With buys of Brendon McCullum and Dwayne Smith they probably hit the bulls-eye and the loss of Murali Vijay and Michael Hussey would not be felt at all. An extra uncapped batsman and an uncapped bowler would have been good for the Chennai-based team as back-ups, but the bowling department with the inclusion of death over specialist Ashish Nehra gets a complete look and like every year, CSK would be hard to beat.
Mumbai Indians
1 Michael Hussey, 2 Aditya Tare (wk), 3 Rohit Sharma (capt), 4 Ambati Rayudu, 5 Kieron Pollard, 6 Corey Anderson, 7 Harbhajan Singh, 8 Zaheer Khan, 9 Pragyan Ojha, 10 Jasprit Bumrah, 11 Lasith Malinga
After CSK, Mumbai were the second team to retain the maximum five players before the auction. But unlike Chennai, some of their retentions was met with certain degree of criticism. Letting of Mitchell Johnson and Glenn Maxwell go at the auction too proved a dampener for the Ambani-owned side, but with the bargain buy of Corey Anderson and Michael Hussey they have been able to put up a decent squad to defend their title. Then again, this is just a decent squad.
Using the right-to-match card for Ojha was surprise while buying back Zaheer Khan from RCB too was a decision that does not give one much confidence. Even though Anderson might be have come cheap, the reason most of the teams were reluctant to bid big for the Kiwi allrounder is his lack of experience and that might prove to be a bane for MI. In Lasith Malinga, Kieron Pollard, Rohit Sharma and Hussey, they do have match winners, but with the line-up a title defence looks very difficult.