KINGS XI PUNJAB: Can four men carry the rest seven?
1.29K //
10 Mar 2012, 20:48 IST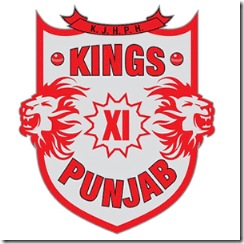 The Punjab based side had reached the semifinals of first edition. Since then it has been dejection for the fans in next three years. The problem of the side with Yuvraj Singh and the newer auction where Gilchrist was roped in, led to the complete reorganisation of the side last year. But the dividends did not pay much last season. The revitalized side once again like other smaller franchisees lacks Indian stars and will depend on their foreign recruits predominantly.
The squad have a few big stroke makers who can single handedly win matches but none of them are from the Indian circuit. In Gilchrist they have a street smart captain. At a ripe old age of 41, he still leads enthusiastically. He is still the best keeper in IPL. His captaincy that won Deccan Chargers, the Second edition of IPL is still alive. However lack of competitive cricket means, Gilchrist the batsman was just a part of his original stuff last season. A year has gone and it is not going to help much. But whatever said and done, if Gilly can find his feet on a day, without doubt Punjab is going to end up with a win.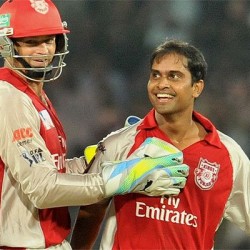 Their batting is spearheaded by Gilchrist. David Hussey and Shaun Marsh are two recognised match winners in the side. Hussey has off late been in terrific form and Marsh is among the best batsmen of IPL over the years. Two promising recruits include Faulkner and Miller. Indian contingent has the sensation of 2011, Paul Valthaty to open with Gilchrist. He has earned a reputation for himself and would be keen to build on it. In Dogra, Awana, Chitnis and Sunny Singh, Kings have decent domestic performers. Nayyar, Bipul Sharma and Satish are good hitters. The interchange of Dinesk Kaarthick to Mumbai for Satish however has weakened the side's batting lineup without a solid batsman.
Allrounders include Nayyar, Satish, Bipul and Amit Yadav. Nayyar is a known matchwinner in domestic scene. The latest signing and the only Pakistani in IPL, Azar Mahmood can make a contribution if he gets to play. In his prime he had a good track record. Sturat Broad and Chawla are bowlers who can bat a bit. Marcarenhas too is a hard slogger. With the addition of Satish, the fielding led by David Hussey looks strong.
Spin department will be led by Piyush Chawla. He has promises to fulfil given his talent at a very tender age and IPL will provide another opportunity to press for a place in Indian side. Powar is among the economical bowlers of the bash filled league and in Bhargav Bhatt, Punjab boosts of an extraordinary talent. Chawla and Bhatt can combine to form a strong spin attack.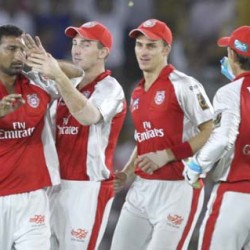 Pace bowling is led by Praveen Kumar. PK's street smart ways can aid in Punjab's forte if he can maintain the consistency. Shalabh Srivatsava and Love Ablish form a domestic attack. Ablish has been among wickets this season and can be expected to carry on the form into IPL. Broad will be keen to play his first IPL this time and given the form that he is in, Punjab will be more than happy. Ryan Harris is among the best ODI bowlers for a season or two before injury hit his ascend. He will be keen to showcause his skills to the Australian selectors with a strong IPL. Rimmington can provide good support.
All in all, the side looks decent on paper. They lack firepower among the Indian players and will depend on their recruits to make grade. But given the strength of bigger franchisees, it looks less probable. However compared to other smaller franchisees like Royals or Chargers, Kings are miles ahead. It is left for the international stars to carry the side forwards. The fate of the Seven depends on the Four.
Best Starting XI: Adam Gilchrist – Paul Valthaty – Shaun Marsh – David Hussey – Abhishek Nayyar – Paras Dogra – Piyush Chawla – Stuart Broad – Praveen Kumar – Bharghav Bhatt – Love Ablish.