Former Australian all-rounder Tom Moody has dissected Rashid Khan's effectiveness with the bat following his cameo in the IPL 2023 opener against the Chennai Super Kings on Friday in Ahmedabad. Moody observed that the Afghan cricketer is at his best during the first 10 balls of his innings.
Rashid Khan was at his best with both bat and ball against CSK as his heroics allowed the Gujarat Titans to get on the board in the 16th edition. The 24-year-old bagged figures of 4-0-26-2 and scored 10 runs off three deliveries to help the defending champions overhaul the opposition's 178 with five wickets to spare.
Speaking on ESPN Cricinfo's T20 Time Out show, the former SunRisers Hyderabad coach said the leg-spinner can do the finisher's job well, but doubts if he can consolidate.
"The reality is that he is at his best when he is facing 10 or less balls. That's when he is the greatest threat. But if he's suddenly coming in the 10th over, it can be a totally different situation for him to unpack, so he's really really dangerous from the 17th over onwards."
The 57-year-old also highlighted how the leggie loves playing as a game-changer, showcased by snaring two scalps to curb the flow of runs.
"Players like Rashid Khan are always involved in the game at the hottest point. The first moment he entered the game was in the powerplay when the game was running away from them. He bowled an over, he took a wicket. So again, critical time, put in the hotspot, he does the job."
"It's the role that I have in the team, coming and hitting from ball one" - Rashid Khan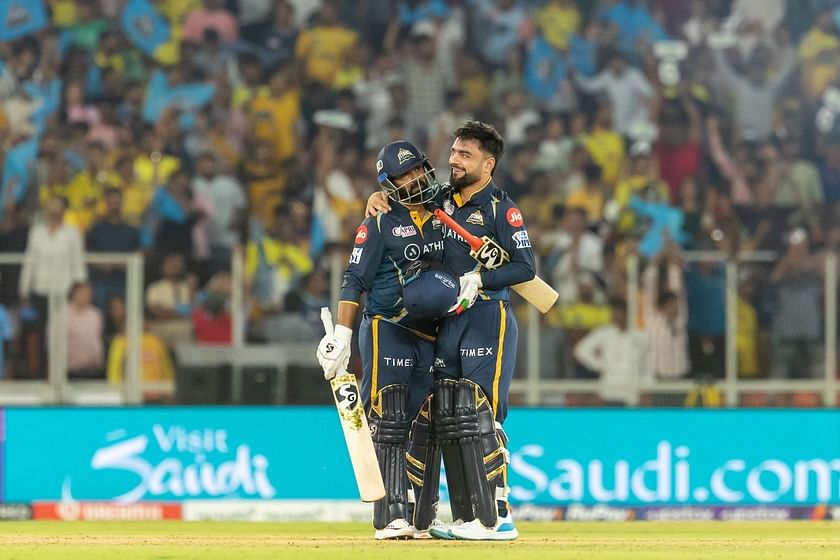 Following the victory, the champion leg-spinner revealed that yesterday's practice session encouraged him to hit a six from ball one. Speaking to Josh Little in a conversation, he said:
"It's the role that I have in the team, coming and hitting from ball one. But I feel like the kind of hitting practice I had yesterday, made me feel like I would try and hit a six off the first ball in the upcoming game. Yeah, just to finish the game."
The Titans will next face the Delhi Capitals on Tuesday in Delhi.