The fourteenth edition of the Indian Premier League is all set to get underway on 9th April 2021, with defending champions Mumbai Indians taking on the star-studded Royal Challengers Bangalore in Chennai. The COVID-19 threat looms large in the league with some players and ground staff testing positive ahead of the tournament, but the tournament is likely to go as scheduled as per BCCI officials.
As we near the start of the 2021 season, we look at the players with the highest batting strike rate in IPL 2020 from each team. And for the sake of a consistent comparison, we are only considering those players who had faced a minimum of 100 deliveries last season:
Chennai Super Kings - Ravindra Jadeja (SR: 171.85)
One of the biggest positives from an otherwise dismal season for the Chennai Super Kings was their star all-rounder Jadeja's batting. The southpaw finally seemed to be consistently doing the job he was asked for, i.e. finishing games with the bat. His improved hitting ability against express pace was one of the highlights of his batting last season, something which the men in yellow will bank on in the upcoming edition of the league.
Jadeja scored 232 runs at an average of 46.40 and at a scintillating strike rate of 171.85. With M.S. Dhoni nearing retirement from the league, Jadeja seems to have taken up the mantle as the finisher for the side.
Mumbai Indians - Kieron Pollard (SR: 191.43)
Kieron Pollard has been Mumbai Indians' bank when it comes to giving the side strong finishes with the bat. Not only that, Pollard has also played some innings where he came in when the team was in a position of bother with wickets tumbling around. The West Indies limited-overs-skipper has always been one of the fiercest strikers of the ball, but what has made him more dangerous in recent times is his calculated approach of whom to attack and whom to negate, which has helped him become a lot more consistent.
Pollard amassed 268 runs at an average of 53.60 in IPL 2020, helping his side win their fifth title. His strike rate of 191.40 remained the highest among all teams for the season.
Delhi Capitals - Marcus Stoinis (SR: 148.52)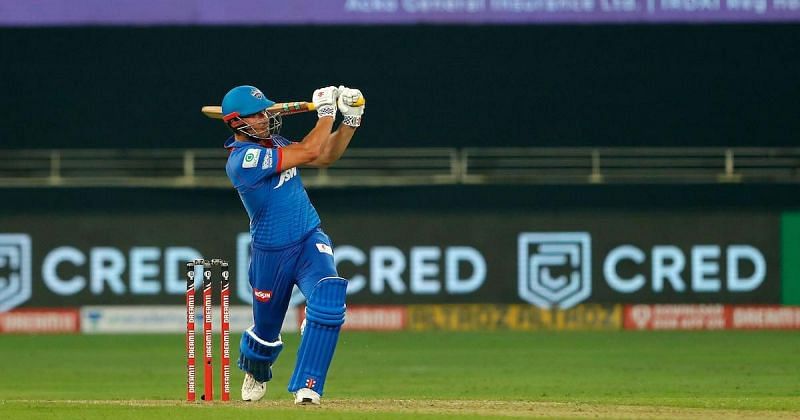 Australian all-rounder Marcus Stoinis proved to be a match-winner for the Delhi Capitals, who made their first appearance in the IPL finals in 2020. Stoinis played as a floater in the DC middle-order as he went in depending on the situation. He was also asked to open the innings in the qualifiers and the finals. Stoinis was mainly tasked with finishing the innings, which he performed to perfection, especially while setting a target. Though his game needs a lot of improvement while chasing, with the skill he possesses, it is just a matter of time before he overcomes that weakness too.
Stoinis 352 runs at an average of 25.14 and strike rate of 148.52. With more clarity in the role this season, Stoinis is expected to improve upon his game from the last season and play a few more game-changing knocks for DC.
Punjab Kings - Nicholas Pooran (SR: 169.71)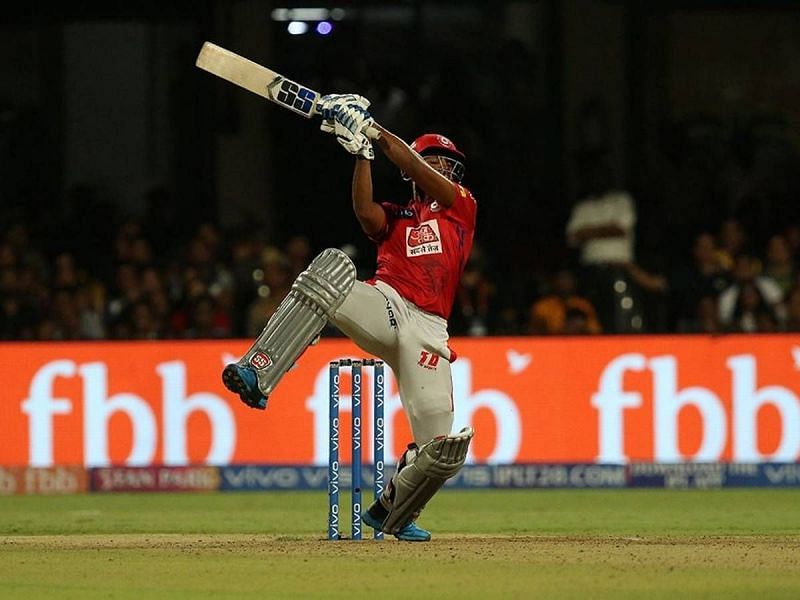 Nicholas Pooran is one of the most devastating middle-order batsmen in world cricket at present, with the ability to smoke almost anything out of the park. Pooran played a number of game-changing knocks last season, being particularly brutal on spinners. But despite playing a number of scintillating knocks, Pooran more often than not could not stay till the end to take his side over the line; something he would be keen to improve upon this season.
Pooran aggregated 353 runs at an average of 35.3 and a strike rate of 169.71 last season. Likely to don the number 4 slot for his side, Pooran will be tasked with taking on spinners in the middle overs as well as giving some impetus to the innings towards the end.
Rajasthan Royals - Sanju Samson (SR: 158.90)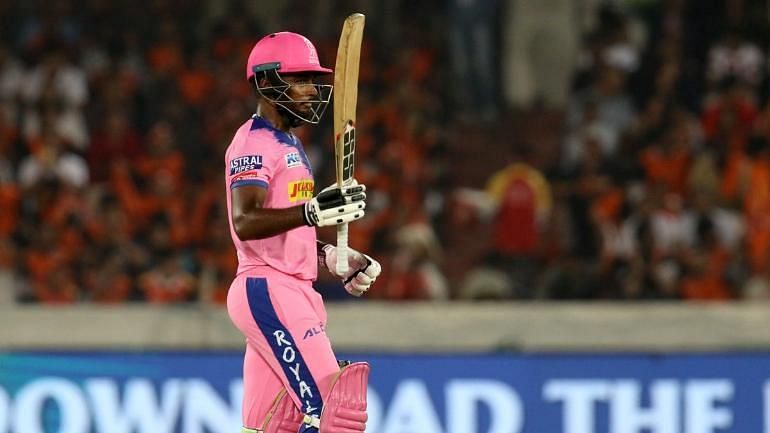 The newly-appointed skipper of the Rajasthan Royals, Sanju Samson, impressed all with his clean hitting and aggressive intent last season. The Kerala skipper started the season with a bang and then tapered off a bit before raising his game once more in the last few games. While consistency remained an issue, the intent was something that made Samson such a dangerous proposition last season.
Samson scored 375 runs at an average of 28.85 and a strike rate of 158.90. Batting in the top 3 and maintaining such a strike rate is not easy, which is why Samson's abilities cannot be taken lightly despite his lack of consistency.
Kolkata Knight Riders - Nitish Rana (SR: 138.58)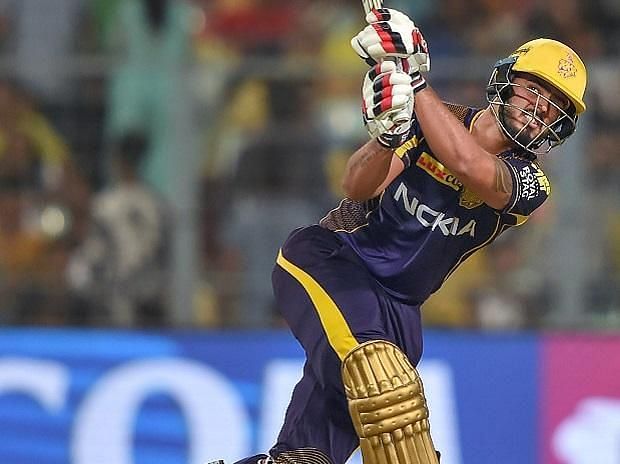 Nitish Rana had a mixed season in 2020, where he was on-and-off with the bat, playing an absolute blinder in one game and failing miserably in the next. In spite of lacking consistency, the fact that he makes the most of it on his day is something that makes him a special talent. The southpaw is likely to continue batting in the top 3 for KKR and will want to be a little more reliable with the bat, having already had a fair amount of experience in the league.
Rana scored 352 runs at an average of 25.14 and a strike rate of 138.58 in IPL 2020. The average is something he would like to improve upon, but as long as he strikes at nearly 150 and plays a few game-changing knocks here and there, he will remain dangerously effective.
Royal Challengers Bangalore - AB de Villiers (SR: 158.74)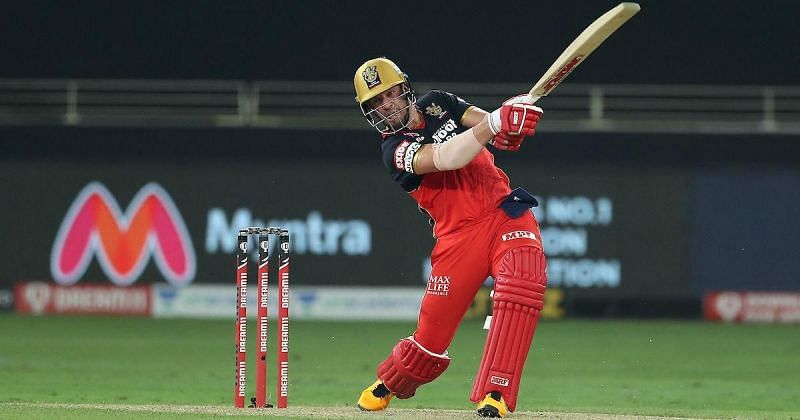 RCB had their best season last year since their appearance in the finals in 2016. Qualifying for the playoffs after four seasons was possible largely due to one man - AB de Villiers. Unlike most other seasons, skipper Kohli had an issue with his strike rate in 2020, and so did most other batsmen in the team. However, it was AB's freak hitting that helped them get over the line in quite a lot of games. Even on some of the more difficult tracks, AB's blitzkrieg innings proved to be the difference between the two contesting sides.
The former Proteas skipper scored 454 runs at an average of 45.4 and a strike rate of 158.74 last season, almost single-handedly winning 3-4 games for his side. His consistency in delivering and pulling his side out of trouble is what makes him special. RCB will be hoping he does more of the same in 2021.
Sunrisers Hyderabad - Wriddhiman Saha (SR: 139.87)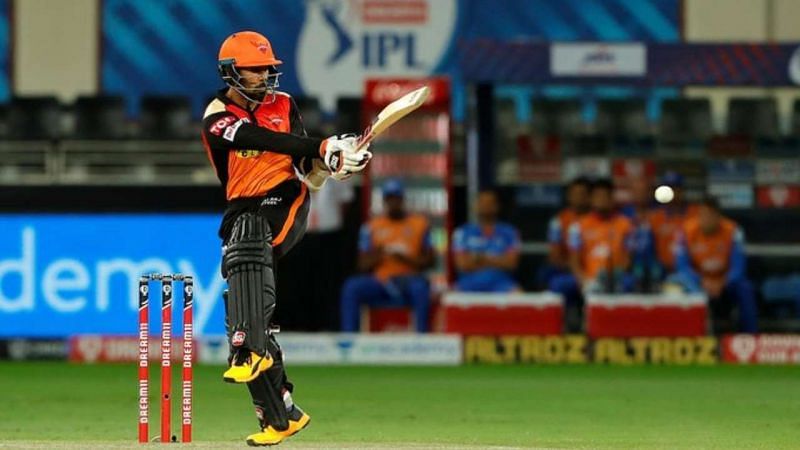 Sunrisers Hyderabad, in search of the right combination, found a gem in Saha towards the end of the season, who had been rather underused until then. Saha not only provided blistering starts but his inclusion also helped in providing the right balance to the team so that they could accommodate the Caribbean all-rounder Jason Holder in their playing eleven. Saha partnered with skipper Warner at the top, replacing Bairstow, and almost immediately made an impact.
The wicket-keeper-batsman scored 214 runs at an average of 71.33 in just the 4 innings he batted. His strike rate of 139.87 remained the highest of any SRH batsman who faced a minimum of 100 deliveries last season.