The Premier League has been among the most talked about and enjoyed football leagues around the world. Since its inception, it has got a lot of football fanatics glued to their screens. The Premier League has a huge viewership, along with a large fanbase. It is broadcast in 200+ countries and watched by almost 5 billion people.
The league spreads across 20 of the top clubs in England. The competition works on the system of promotion and relegation, which makes it furthermore interesting. Each team plays 38 matches, 19 being at home. Although 49 teams have participated since the tournament started in 1992, only 6 have managed to win. The most successful club in the Premier League era has been Manchester United with 13 titles, followed by Chelsea and Manchester City at 5 and Arsenal at 3.
Over the years, several top-notch strikers have also graced the Premier League and have enthralled one and all with their goal-scoring exploits.
Click here for premier league live score
Premier League Top Scorers All Time List
| | | | | |
| --- | --- | --- | --- | --- |
| Serial No. | Premier League Top Scorers | Country | Club | Goals |
| 1 | Alan Shearer | England | Newcastle, Blackburn Rovers | 260 |
| 2 | Wayne Rooney | England | Everton, Manchester United | 208 |
| 3 | Andrew Cole | England | Sunderland, Fulham, Blackburn Rovers, Manchester City, Manchester United | 187 |
| 4 | Sergio Aguero | England | Manchester City | 184 |
| 5 | Harry Kane | France | Tottenham Hotspur | 178 |
| 6 | Frank Lampard | Argentina | West Ham, Chelsea, Manchester City | 177 |
| 7 | Thierry Henry | England | Arsenal | 175 |
| 8 | Robbie Flower | England | Liverpool, Leeds United, Manchester City | 163 |
| 9 | Jermain Defoe | England | West Ham United, AFC Bournemouth, Sunderland, and Tottenham | 162 |
| 10 | Michael Owen | England | Liverpool, Newcastle United, Manchester United | 150 |
Get the schedule for premier league 2020/21
Alan Shearer
He has the most number of goals in the history of the Premier League. He played for Newcastle United for the majority of his career. The English forward, in a glittering career, played as many as 441 games, a feat which is almost impossible for many in today's generation. He scored 260 goals in a career spanning 14 years. Shearer also holds the joint record of scoring 11 Premier League hat-tricks. He was honoured with the Golden Boot in three consecutive seasons- 1994/95, 1995/96 and 1996/97. The 1994/95 season with Blackburn Rovers was probably the best one for Shearer, as he became the Player of the Season along with the Rovers becoming champions. He also had a fair amount of success in his short international career, scoring 30 goals in 63 appearances. He retired from professional football in 2006 and later went into coaching.
Wayne Rooney
Wayne Rooney is arguably the most famous footballer in England. He is the England National team and Manchester United's record goal-scorer. Additionally, he is the youngest player and goal scorer for England. Besides having a fantastic international career, his Premier League career was brilliant. He is the second highest goal scorer while he also boasts of the third highest number of assists. His tally of 208 goals came in 491 appearances. Through his United career, made the net bulge 253 times across 550 games. He returned to his boyhood club, Everton in 2017 but soon left it in 2018 to join DC United.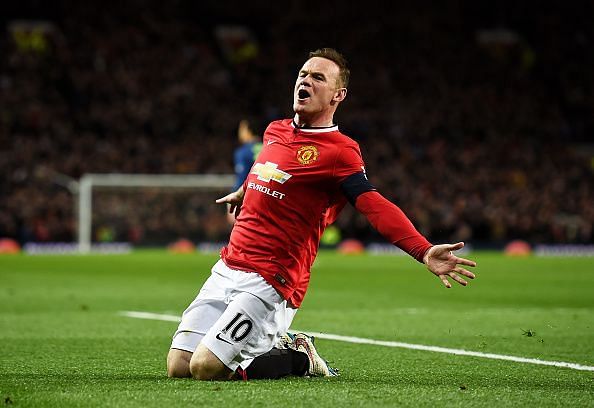 Andrew Cole
Andy, as he is fondly known, was a striker who played for 16 years at the top level. He is mostly remembered for his outstanding Premier League career. He is the third highest goal scorer in the tournament's history, with 187 goals in 414 matches. Apart from that, he won the Premier League title 5 times. He was instrumental in Manchester United's treble winning feat in 1998/99, and was a great performer for them.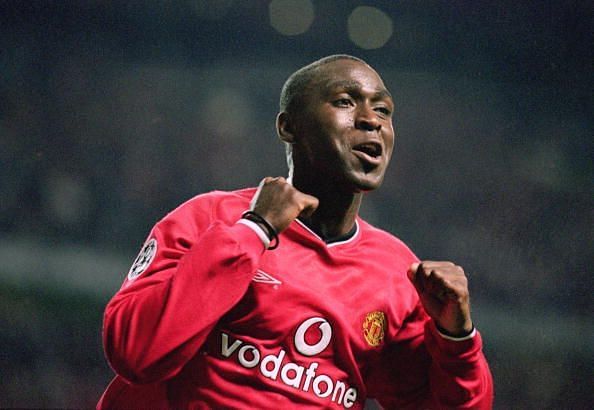 Sergio Aguero
A Manchester City legend, Sergio Aguero was City's most prolific goal scorer. From scoring screamers and winning a league title in the dying seconds, Aguero has always been the man when City needed someone to step up and score. After spending a decade with City, Kun Aguero managed to contribute 260 goals in 390 appearances for his team. Aguero was forced to retired from football in 2021 after suffering a cardiac arrhythmia.