Sports is all about the talking. In all major sports, it is generally the important facts that make the headlines. In football, a goal scorer is often credited a lot and given the tag of a wonder. However, a goal is a byproduct of some deft playmaking on the field which generally goes unnoticed.
The times of solo goal scoring has gone. In today's generation, where the technology in all departments of the sports has drastically increased, the fast paced aspect of the game has made sure that goals are not scored as swiftly as they were probably about decades ago.
It is the lobs, the crosses, the corners and the swift low passes that make it easier for a striker to find the back of the net on most of the times. And this is known as an assist. Assist makers are generally the underdogs of this game, but perhaps the most important in any crunch situation in a football match.
Check the live scores of premier league matches
List of top players with most assists in the Premier League:
| | | | | |
| --- | --- | --- | --- | --- |
| Sr.No | Player | Country | Club | Assists |
| 1 | Ryan Giggs | Wales | Manchester United | 162 |
| 2 | Cesc Fabregas | Spain | Arsenal, Chelsea | 111 |
| 3 | Wayne Rooney | England | Everton, Manchester United | 103 |
| 4 | Frank Lampard | England | West Ham United, Chelsea | 102 |
| 5 | Dennis Bergkamp | Netherlands | Arsenal | 94 |
| 6 | Steven Gerrard | England | Liverpool | 92 |
| 7 | David Silva | Spain | Manchester City | 83 |
| 8 | James Milner | England | Leeds United, Newcastle United, Aston Villa, Manchester City, Liverpool | 82 |
| 9 | David Beckham | England | Manchester United | 80 |
| 10 | Teddy Sheringham | England | Tottenham Hotspur, Manchester United, West Ham United | 76 |
Ryan Giggs
Ryan Giggs is one of the most successful players to have played for Manchester United. The Welshman is the most decorated player in football history. During his Premier League career, he won 13 league titles, along with four FA Cups, two Champions League titles and numerous other accolades. In 609 appearances, he scored 109 goals and also provided 162 assists, which is the highest in PL history. He also has many personal achievements. He was the first player to win the PFA Young Player of the Year two consecutive times. He was also the only player to play in the first 22 seasons of the PL, while also scoring in the first 21. He was also appointed an OBE in the Queen's 2007 Birthday Honours List for his services to football. He is currently the manager of the Wales national team, while he also served as the interim manager of Manchester United for a brief period of time.
Cesc Fabregas
The Spain international plays as a central midfielder. The 31 year old currently plays for the club Monaco, while he is best known for his time at Arsenal, Chelsea and Barcelona. Though he has had a fantastic career for Spain, being a key figure in their European Championship triumphs in 2008 and 2012 and their World Cup victory in 2010, his Premier League record is just as astonishing. In 350 appearances, the 31 year old has scored 50 goals and made 111 assists. He was also a part of Chelsea's title winning campaigns in the 2014/15 and 2016/17 seasons. He also has a major amount of success playing for Arsenal. While he has been a star assist maker, his most important assist came in 2010 when he gave the pass to Andres Iniesta to find the back of the net and win Spain the World Cup.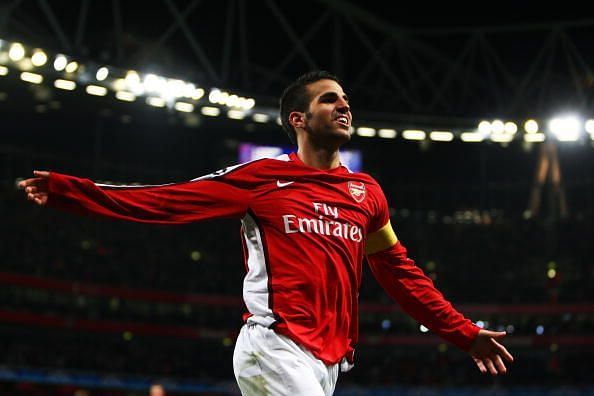 Wayne Rooney
Wayne Rooney is one of the finest footballers England has ever produced. Apart from his record goal-scoring exploits for England and Manchester United, he was also a prolific playmaker. In the league, he bagged as many as 103 assists through his career, which coupled with his goal tally is superb. After starting off at Everton, he moved to Manchester United and enjoyed a chequered career. He returned to his boyhood club Everton in 2017 but soon left for DC United in 2018.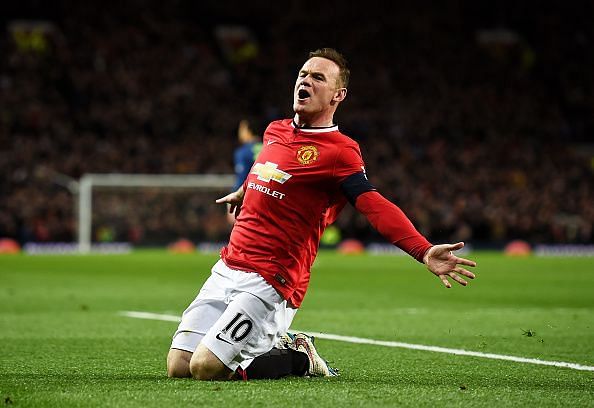 Frank Lampard
Frank Lampard is an English midfielder who plied his trade at Chelsea for several years in the Premier League. The 40 year old is considered by many as one of the greatest midfielders of his generation. The midfielder made a living by scoring crucial goals and providing crunch assists for Chelsea. In Total, he managed to make the net bulge on 177 occasions in the league while he also bagged 103 assists in his time in England. After his stint at Chelsea, he moved to the MLS but returned for a brief spell on loan with Manchester City. He is currently the manager of Derby County.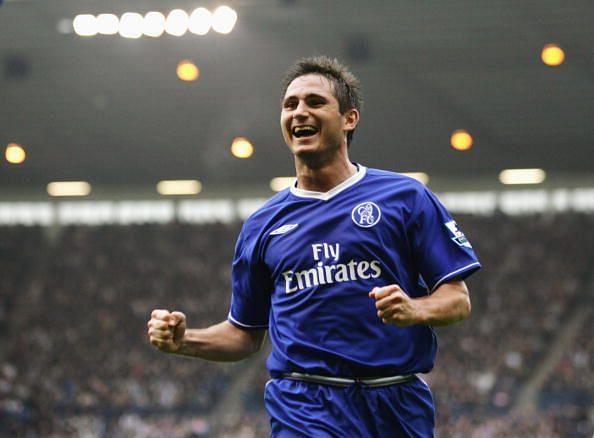 Dennis Bergkamp
The Dutch international is often regarded by many as one of the greatest players of his generation. The 49 year old, who started his career at Ajax, found huge success at Arsenal, where he spent his entire Premier League career. Bergkamp didn't have a good start to his club career, as he had two disappointing seasons with Inter Milan. However, after he joined the Gunners, he found success almost immediately. He helped his club win three Premier League titles, four FA Cups and also helped them reach the Champions League final in 2006. In his 12 years in England, Bergkamp attained a lot of reputation and respect. 87 goals and 94 assists in 305 appearances speak a lot, especially for someone who started his career as a midfielder.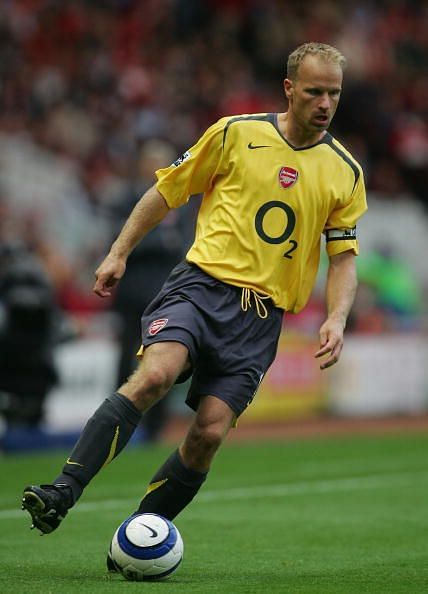 Look into premier league points table 2020/21
FAQ


Who has the most Premier League assists in a season?
Thierry Henry (Arsenal, 2002–03) and Kevin de Bruyne (Manchester City, 2019–20) has the most Premier League assists in a season with 20 assists.
Who has won the most consecutive Premier League matches with an assist?
Mesut Özil, for Arsenal, with 7 matches from 26 September – 21 November 2015, has won the most consecutive matches with an assist.
Who has the most assists from one player to another?
Chelsea's Frank Lampard has the most assists with 24 assists to Didier Drogba.
Who has the most assists in a single Premier League match?
The most number of assists in a single Premier League match is 4. The following players have been able to achieve this feat. -
Dennis Bergkamp (for Arsenal v. Leicester City, 20 February 1999)
José Antonio Reyes (for Arsenal v. Middlesbrough, 14 January 2006)
Cesc Fàbregas (for Arsenal v. Blackburn Rovers, 4 October 2009)
Emmanuel Adebayor (for Tottenham Hotspur v. Newcastle United, 11 February 2012)
Santi Cazorla (for Arsenal v. Wigan Athletic, 14 May 2013)
Dušan Tadić (for Southampton v. Sunderland, 18 October 2014)