Here is the list of Most Picked Players in FPL Last season
| | | | | |
| --- | --- | --- | --- | --- |
| Player | Team | Cost (Last Season) | Selection % (Last Season) | Pts |
| Agüero (FWD) | Manchester City | £12 | 42.70% | 201 |
| Mané (MID) | Liverpool | £10.3 | 38.60% | 231 |
| Salah (MID) | Liverpool | £13.2 | 33.90% | 259 |
| Pogba (MID) | Manchester Utd | £8.6 | 33.70% | 179 |
| Jiménez (FWD) | Wolves | £6.9 | 33.40% | 181 |
| Robertson (DEF) | Liverpool | £6.7 | 33.00% | 213 |
| van Dijk (DEF) | Liverpool | £6.7 | 32.30% | 208 |
| Hazard* (MID) | Chelsea | £11 | 27.20% | 238 |
| Alexander-Arnold (DEF) | Liverpool | £5.8 | 26.90% | 185 |
| Wan-Bissaka (DEF) | Crystal Palace | £4.6 | 26.30% | 120 |
*Rumoured to leave/Transferred
Manchester city forward Sergio Agüero tops the Most Picked Players in FPL for Premier League 18/19 season.The Argentine prolific goalscorer has 21 goals and 8 assists in 33 matches for the Premier League 2018/19 season and also a selection Percentage of 42.70, Agüero is a valuable asset to have in any FPL team and with 201 FPL Points, he was the Most Picked Player in FPL last season.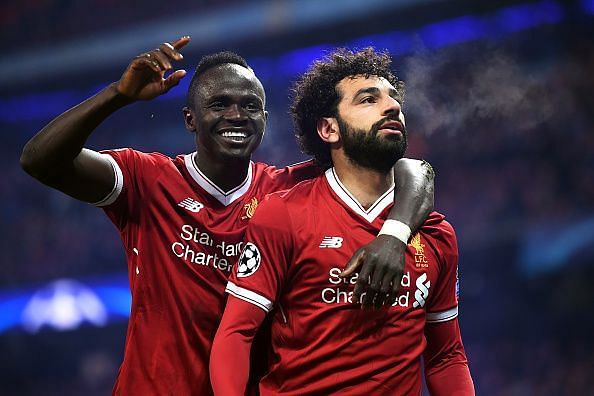 Mane, Salah, Pogba, Jimenez follow Agüero in the Most Picked Players in FPL list for Premier League last season, Liverpool dominates this list with featuring 5 of it's top players. Premier league Runners up last season also have the upper hand over other the teams in FPL, with it's players topping the other FPL charts.
Most Picked Players in FPL list gives the clear idea about the players who were preferred over the other players in last season's FPL, so basically these players have performed consistently in almost all the game weeks and are the most used players in FPL teams.
The selection percentage also gives the frequency of players used by number of FPL managers in their FPL teams, this shows the amount of consistent players used in FPL teams last season.